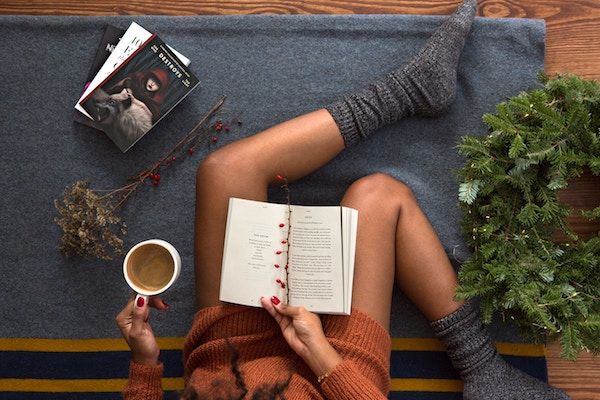 Poetry
Reading Pathways: The Best Mary Oliver Poems
This content contains affiliate links. When you buy through these links, we may earn an affiliate commission.
Much of Mary Oliver's poetry has to do with walks she has taken in the woods, but there is always something else underneath—the idea that it is important to look at the world we live in to get an idea of who we are as humans within an ecosystem. Nature is central to Oliver's idea of God. For those who don't read a lot of Mary Oliver poems and would like to begin including it in their regular reading diet, treat this as a guide where to start.
Her first collection, No Voyage and Other Poems, was published in 1963. She won the Pulitzer in 1984 for the collection American Primitive. I've selected some poems that may give you a taste of the scope of her large body of work.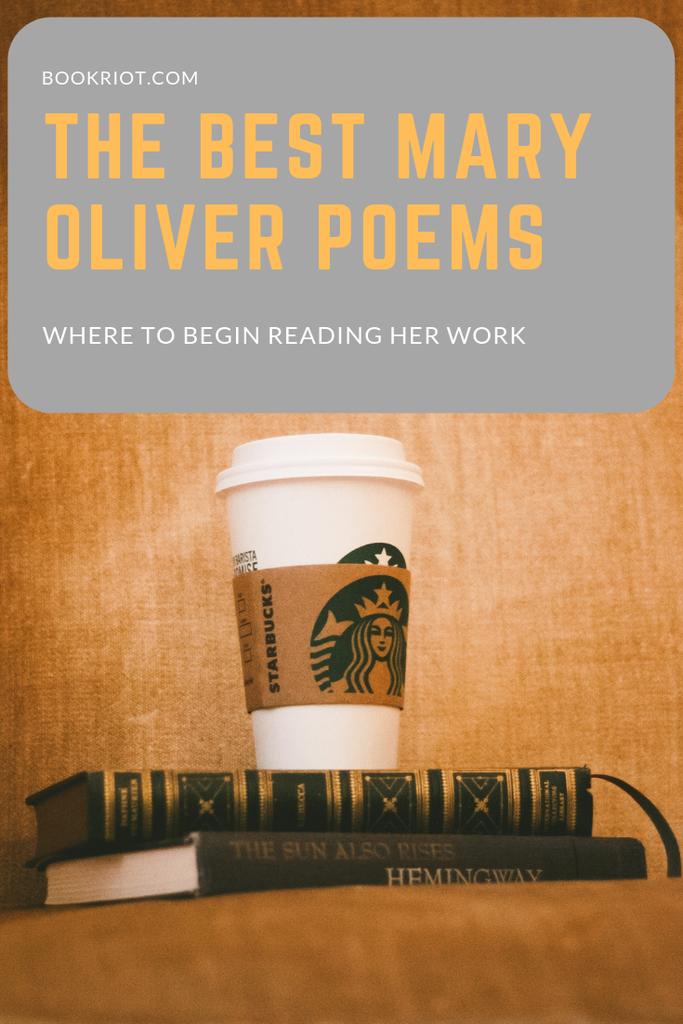 I go down to the edge of the sea.
How everything shines in the morning light!
The cusp of the whelk,
the broken cupboard of the clam,
the opened, blue mussels,
moon snails, pale pink and barnacle scarred—
and nothing at all whole or shut, but tattered, split,
dropped by the gulls onto the gray rocks and all the moisture gone.
It's like a schoolhouse
of little words,
thousands of words.
First you figure out what each one means by itself,
the jingle, the periwinkle, the scallop
full of moonlight.
Then you begin, slowly, to read the whole story.
2. Angels
You might see an angel anytime
and anywhere. Of course you have
to open your eyes to a kind of
second level, but it's not really
hard. The whole business of
what's reality and what isn't has
never been solved and probably
never will be. So I don't care to
be too definite about anything.
I have a lot of edges called Perhaps
and almost nothing you can call
Certainty. For myself, but not
for other people. That's a place
you just can't get into, not
entirely anyway, other people's
heads.
I'll just leave you with this.

I don't care how many angels can
dance on the head of a pin. It's
enough to know that for some people
they exist, and that they dance.
3. Watering the Stones
Every summer I gather a few stones from
the beach and keep them in a glass bowl.
Now and again I cover them with water,
and they drink. There's no question about
this; I put tinfoil over the bowl, tightly,
yet the water disappears. This doesn't
mean we ever have a conversation, or that
they have the kind of feelings we do, yet
it might mean something. Whatever the
stones are, they don't lie in the water
and do nothing.
Some of my friends refuse to believe it
happens, even though they've seen it. But
a few others—I've seen them walking down
the beach holding a few stones, and they
look at them rather more closely now.
Once in a while, I swear, I've even heard
one or two of them saying "Hello."
Which, I think, does no harm to anyone or
anything, does it?
Our neighbor, tall and blonde and vigorous, the mother
of many children, is sick. We did not know she was sick,
but she has come to the fence, walking like a woman
who is balancing a sword inside of her body, and besides
that her long hair is gone, it is short and, suddenly, gray.
I don't recognize her. It even occurs to me that it might
be her mother. But it's her own laughter-edged voice,
we have heard it for years over the hedges.
All summer the children, grown now and some of them
with children of their own, come to visit. They swim,
they go for long walks along the harbor, they make
dinners for twelve, for fifteen, for twenty. In the early
morning two daughters come to the garden and slowly
go through the precise and silent gestures of T'ai Chi.
They all smile. Their father smiles too, and builds
castles on the shore with the children, and drives back to
the city, and drives back to the country. A carpenter is
hired—a roof repaired, a porch rebuilt. Everything that
can be fixed.
June, July, August. Every day, we hear their laughter. I
think of the painting by van Gough, the man in the chair.
Everything wrong, and nowhere to go. His hands over
his eyes.
5. The Summer Day
Perhaps Oliver's most well-known poem, this one can be found in her collection, House of Light.
Don't you imagine the leaves dream now
how comfortable it will be to touch
the earth instead of the
nothingness of the air and the endless
freshets of wind? And don't you think
the trees, especially those with
mossy hollows, are beginning to look for
the birds that will come—six, a dozen—to sleep
inside their bodies? And don't you hear
the goldenrod whispering goodbye,
the everlasting being crowned with the first
tuffets of snow? The pond
stiffens and the white field over which
the fox runs so quickly brings out
its long blue shadows. The wind wags
its many tails. And in the evening
the piled firewood shifts a little
longing to be on its way.
7. Wild Geese
This next poem is about so much more than "just" moths.
There's a kind of white moth, I don't know
what kind, that glimmers
by mid-May
in the forest, just
as the pink moccasin flowers
are rising.
If you notice anything,
It leads you to notice
more
and more.
And anyway
I was so full of energy.
I was always running around, looking
at this and that.
If I stopped
the pain
was unbearable.
If I stopped and thought, maybe
the world
can't be saved,
the pain
was unbearable.
Where to find Mary Oliver poems
If this taste of Oliver has you sold, then take on Devotions, which is her most recent collection.
She has also written a really beautiful collection of essays, Upstream: Selected Essays, as well as several other works of prose.