Book Fetish
16 Must-Buy Marvel Toys For Your Amazon Cart
Yes, it is only July, but it is never too early to start thinking about holiday shopping—before you know it, the stores will be filled with gigantic Christmas trees, Jingle Bell Rock will play for the 500th time, and you will wonder why you didn't start shopping sooner. Even if you are still not in the mood for holiday shopping, there are always birthdays and just because days, and we have a list of the must-have Marvel toys and games for Marvel fans of all ages currently available for purchase on Amazon.
Buyers, Assemble!
Marvel Avengers: Endgame Deluxe Figurine Set
Assemble the Avengers to finally defeat Thanos with this 9-piece figurine set that includes Captain America, Iron Man, Thor, Black Widow, Hulk, Ant-Man, Hawkeye, Nebula, and War Machine.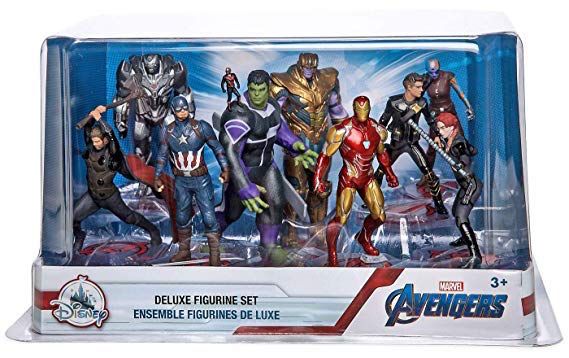 Marvel Captain Marvel Superhero Doll
Take Goose The Cat Flerken on Captain Marvel's next adventure with the included backpack for this posable Captain Marvel doll.
LEGO Marvel Royal Talon Fighter Attack Building Kit
Relive the epic battle between Black Panther, Klaue, and Killmonger with the help of the Royal Talon Fighter and Nakia in this 358-piece Marvel Super Heroes LEGO set.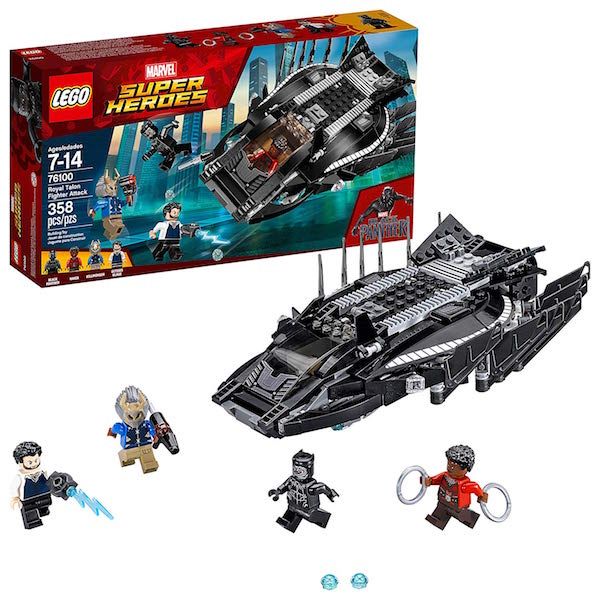 Marvel Squirrel Girl Superhero Doll
Create new Marvel adventures with Squirrel Girl and sidekick Monkey Joe who are ready to join the Avengers and become one of Earth's Mightiest Heroes!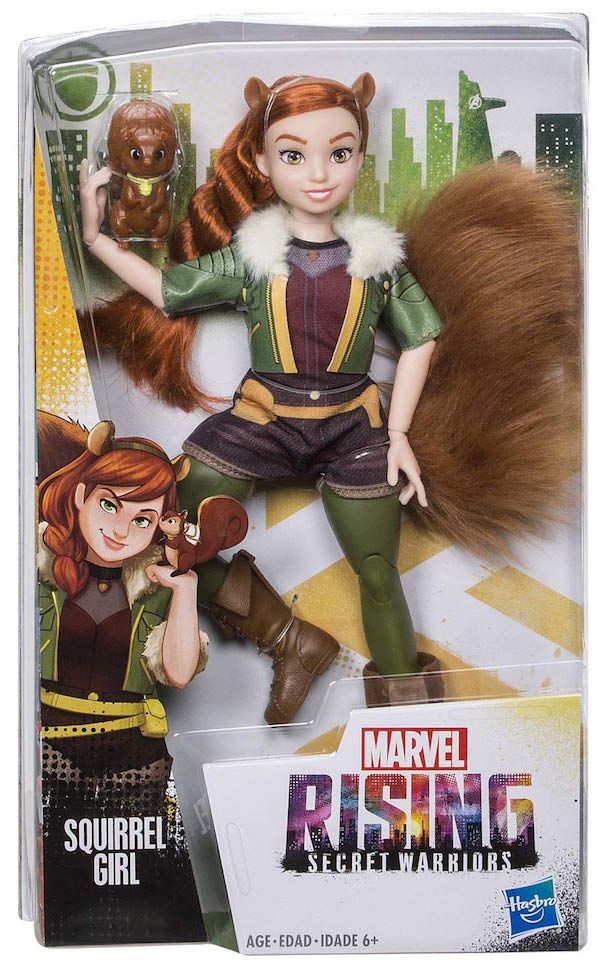 Marvel Playskool Adventures Ultimate Superhero Set
The Age of Ultron has returned with these Marvel toys! The set of 10 collectible action figures includes Vision, Hawkeye, Black Widow, Nick Fury, and Captain America as they battle Ultron and Ultron's Sentry once and for all!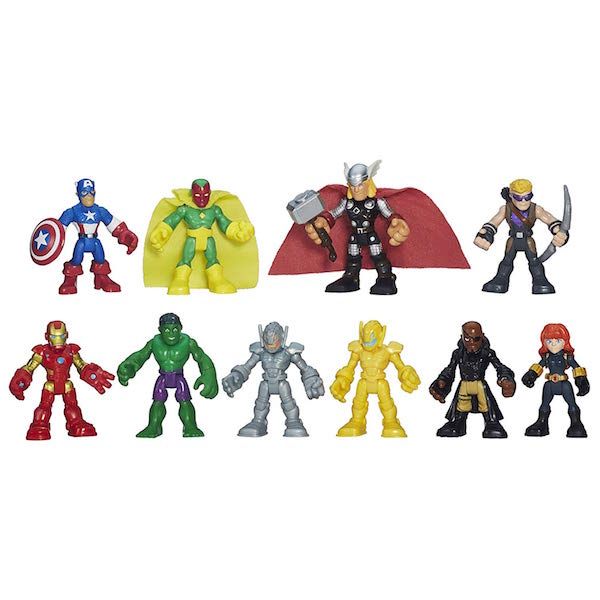 Marvel Avengers Ultimate Protectors Pack
Avengers Assemble with the Ultimate Protectors Pack featuring 8 of Earth's Mightiest Heroes. Ant-Man, War Machine, Hulk, Falcon, and Spider-Man are ready to back up Iron Man, Captain America, and Black Panther in battle!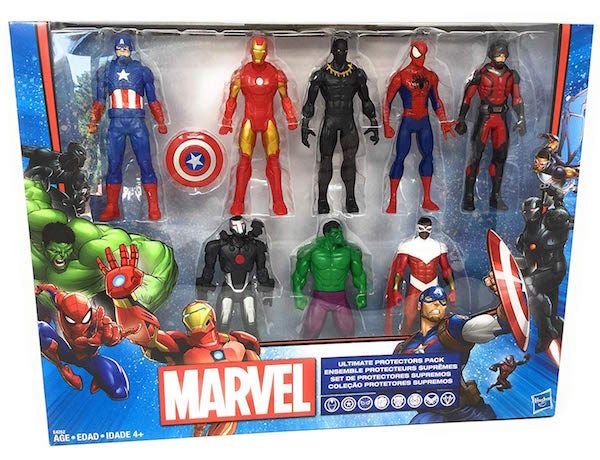 LEGO Marvel Avengers Compound Battle Building Kit
This 699-piece Marvel Avengers Lego set brings the location for the final Endgame battle to life! Iron Man, Hulk, Captain Marvel, and Ant-Man are ready to stop Thanos at all cost. The only question left to answer is: Is this Nebula from the present or from the past?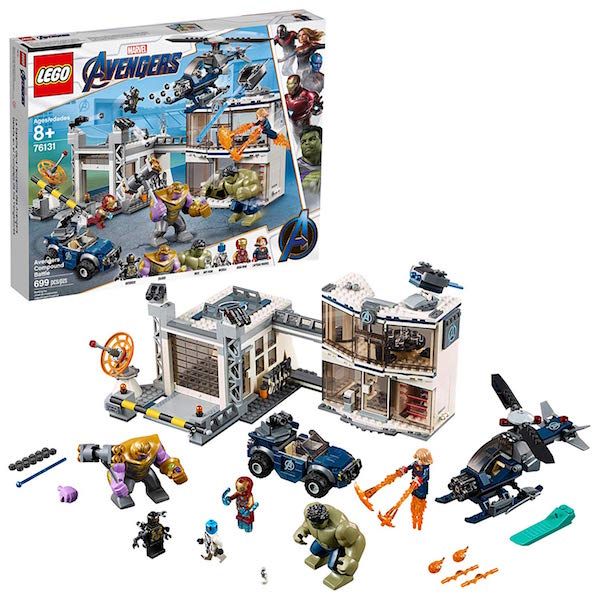 LEGO Marvel Avengers: Infinity War Sanctorum Showdown Building Kit
The Infinity War has come to Earth as Iron Man, Spider-Man, and Dr. Strange must defeat Ebony Maw and protect the Time Stone with this 1004-piece Marvel Super Heroes LEGO set.
Marvel Avengers: Endgame War Machine Collectible Figure
We have found the perfect collectible for the #1 War Machine fan! With a suit and machinery inspired by Avengers: Endgame, this War Machine action figure is ready for both battle and display.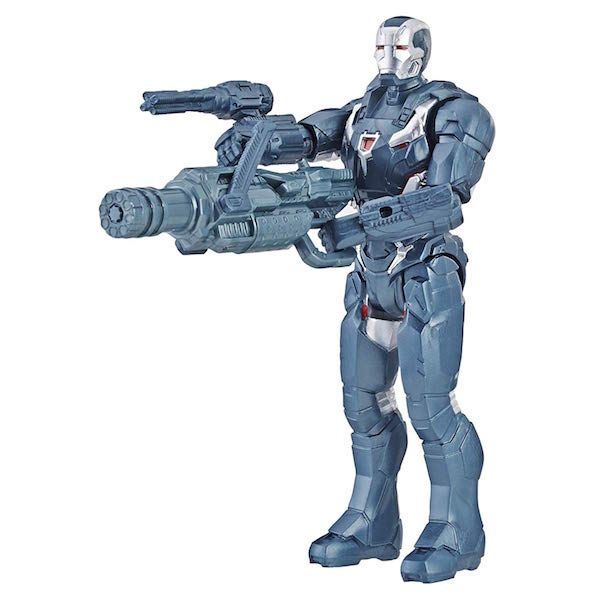 Marvel Wonder Forge Matching Game
You may LOVE Spider-Man, Venom, Loki, and Thor, but can you find both of their cards before anyone else? Test your memory and focus with this matching game that is fun for Marvel fans of all ages!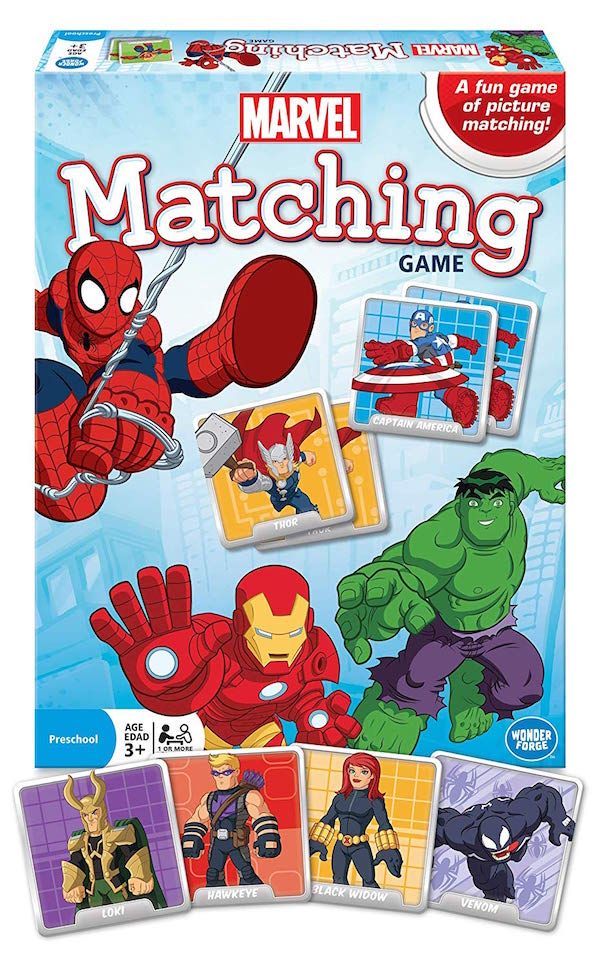 Marvel Captain Marvel Action Figure Set
Recreate the fun and adventure of the Kree-Skrull War with this Captain Marvel Figurine Playset that includes not one but TWO Captain Marvels!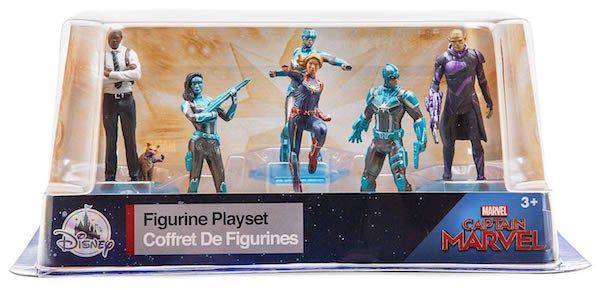 Marvel Spider-Man: Into The Spider-Verse Collectible
What better way to let everyone know Spider-Man: Into the Spider-Verse is the best Spider-Man movie OF ALL TIME, and Miles Morales is your favorite Spider-Man OF ALL TIME, than with this Spider-Man collectible figurine that will look perfect on display.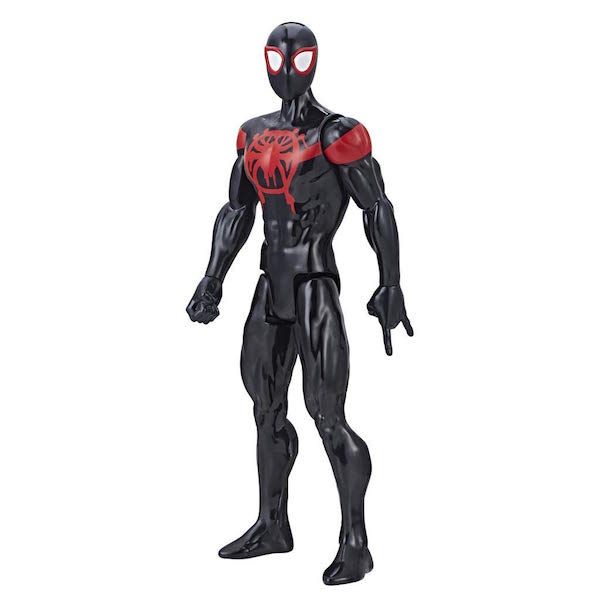 Marvel PAPCOOL The Legends Series Action Figures
This Legend Series Action Figures Set has a whopping 14 action figures that will help bring the entire Marvel Cinematic Universe to life from Iron Man and Spider-Man to Captain America and Winter Soldier.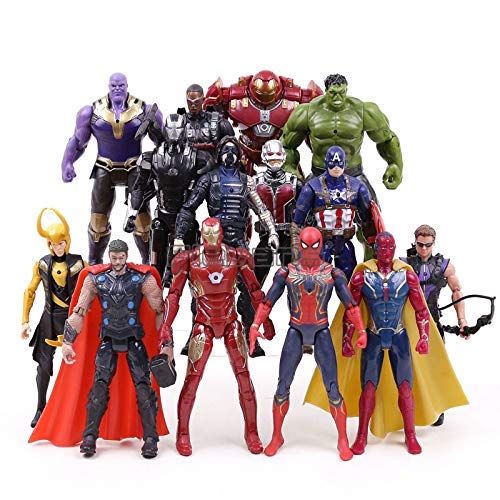 LEGO Marvel Mighty Micros 2-Pack Bundle Building Kit
These Marvel Super Heroes LEGO Building Kits may be micro, but they are still mighty! Enjoy Scarlet Spider versus Sandman AND Thor versus Loki in this 2-pack bundle that can be enjoyed solo or as add-ons to a larger LEGO set.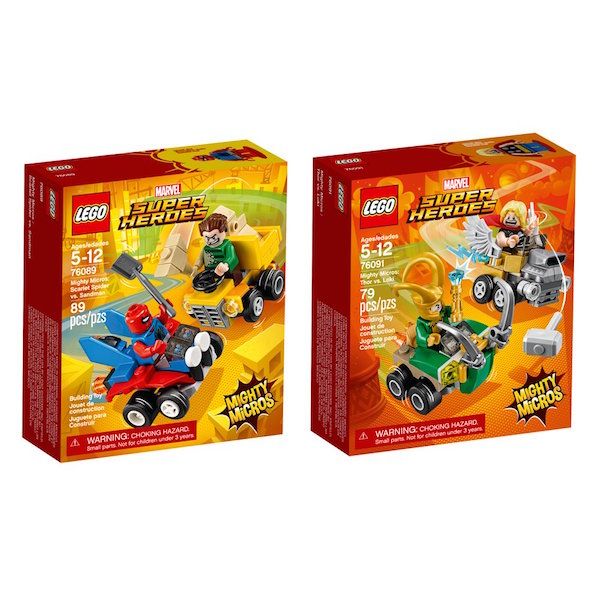 Marvel Playskool Mr. Potato Head Super Rally Pack
Mix and match with this Mr. Potato Head Marvel Playset to recreate your favorite Avenger or to create the newest member!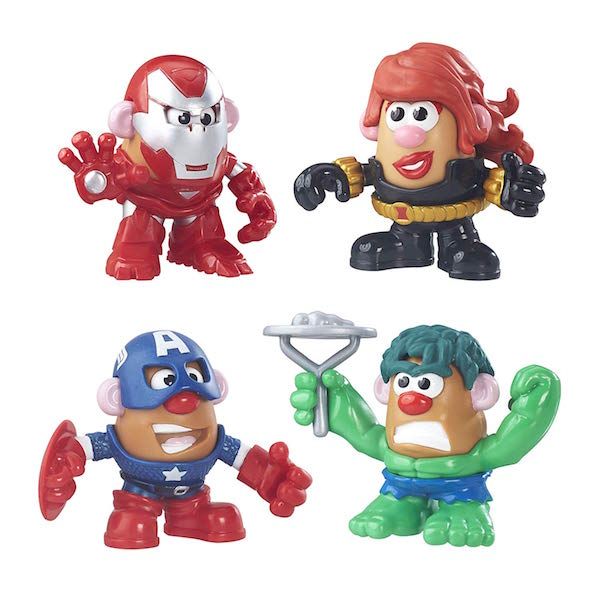 Marvel Spider-Man Web Warriors Chutes & Ladders Game
In Spider-Man Web Warriors Chutes & Ladders, you still have to climb the ladders and watch out for the chutes, but in Marvel's version of Chutes & Ladders, you can play as Spider-Man, White Tiger, Iron Spider, Power Man, Venom, Black Cat, Green Goblin or Rhino.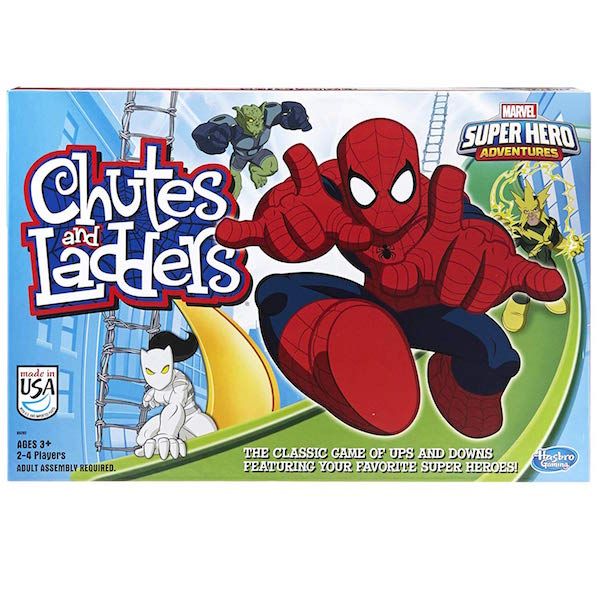 ---
If you enjoyed reading this post about Marvel toys to buy on Amazon, then you should read more comics and graphic novels!