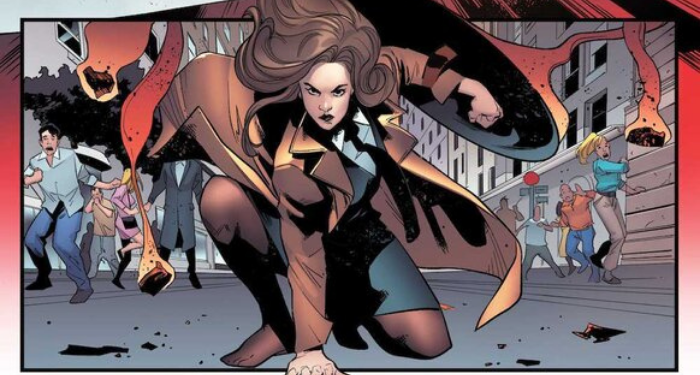 This content contains affiliate links. When you buy through these links, we may earn an affiliate commission.
Alternate timelines, the multiverse, characters taking up new mantles, and more! These five Marvel comics are making all sorts of cool character changes this year that you're definitely not going to want to miss. We're talking not one but two different heroes taking up the shield as Captain America (or, well, their own versions of Cap, as the case may be) and all sorts of Spideys. Plus, a new Daredevil and a whole lot of Gwen Stacys crash onto the scene.
I know the multiverse and crossover events can lead to some sticky situations in comics, wherein storylines get way too messy and confusing, but honestly, I love when creators are let loose and given the creative freedom to do what comics do best: imagine the unimaginable and play with form. Stories don't always have to make sense to be fun. Let all the Spiders out of the Spider-Verse, I say! And Marvel says it too, not infrequently, which is quite alright with me.
The pure joy and escapism of superhero comics is a big part of what I love about them, so getting to see favorite characters recast as others (see: the first title on this list and swoon along with me) is always sure to make me smile. Quit worrying about continuity and relish in the creativity with me as we dive into these five Marvel comics changing up the game for their characters this year.
---
Explore more cool new comic stuff: