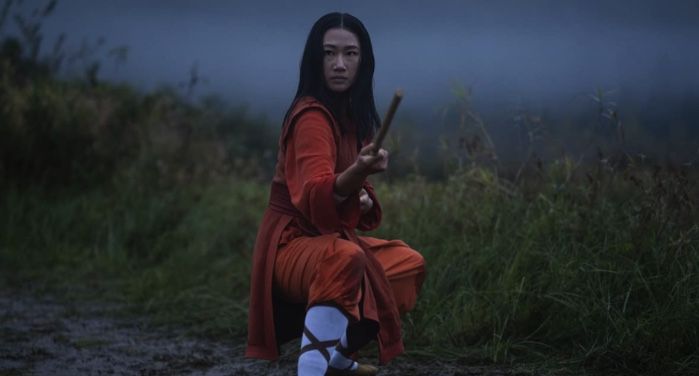 Lists
KUNG FU, Books Featuring Martial Arts, And A Reader Who Loves Them
This content contains affiliate links. When you buy through these links, we may earn an affiliate commission.
It's possible it all started, for me, with Kung Fu: The Legend Continues. I was 10 years old when it first aired, and my whole family would gather around the TV to watch the exploits of David Carradine. I was unaware of its many issues, but fortunately more authentic options followed as I started exploring wuxia and martial arts. I watched Bruce Lee and Jackie Chan, Jet Li and Michelle Yeoh and Yimou Zhang, and read wuxia books to round out my knowledge and understanding of the genre. Now, fully aware of the appropriation involved in the original, I was filled with glee when I saw this New York Times piece about the reboot, Kung Fu, which has an Asian American female lead, an Asian American female showrunner, and a mostly Asian cast. The first episode just aired, and it was absolutely everything I wanted: amazing action sequences, complicated family feelings, and a possibly magic artifact that I cannot wait to learn more about. So in honor of Kung Fu, let's talk about several recent books featuring martial arts, each in their own unique way.
---
While I'll probably never be able to hurl a walnut hard enough to take out a bad guy, learn the secrets of an ancient training regimen, or fight injustice with my deadly fists, I'll always be able to dream, thanks to creators like these. May we continue to get new martial arts stories, whether they right old wrongs, retell a beloved favorite, or shine new light on the genre! I'll be here with the popcorn, ready to read and watch.