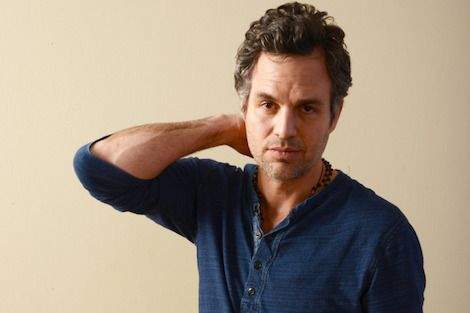 These days, Twitter seems to be an endless barrage of news about small children having their healthcare ripped from them, average Americans having to give up even more of their meager incomes, and Nazis… lots of Nazis. But occasionally something happens on Twitter that reminds you that there is always a bit of magic lurking in this seemingly dark world. And around this time of year, as we say goodbye to a hell of a year, we need that reminder.
This week, Mark Ruffalo began a Pay It Forward Challenge. It began with a single $100 electronic gift card to Barnes & Noble. Ruffalo tweeted the code out, telling anyone to go ahead and purchase a little something-something for themselves. The message read, appropriately… "Knowledge is Power". He then began to tag his best celebrity friends (including Kate Walsh, Robert Downey, Jr., Zoe Saldana, and a bunch of his fellow Avengers), asking that they also pay it forward.
Feed your mind this morning at B&N. 📚 Knowledge is power! I know books cost more than coffee, so I encourage you all to start your own card and gift it to a lucky someone in the Twitter-verse. Enjoy! ❤️ #PayItForwardChallenge pic.twitter.com/6ZuW0cNWHQ

— Mark Ruffalo (@MarkRuffalo) December 20, 2017
And pay it forward, they did.
Challenge accepted, @MarkRuffalo! Here's a $100 gift card for you guys to treat yourselves to a new book, planner, etc., on me! Passing the challenge on to @JillArmenante, @TraceeEllisRoss, @Lin_Manuel & @jessetyler. Happy Holidays – & happy reading!! ❤️ #PayItForwardChallenge pic.twitter.com/8vlMqZ71Ui

— Amy Brenneman (@AmyBrenneman) December 20, 2017
But the true magic moment was when you began to see everyday Twitter users, sans that coveted blue checkmark, begin to also tweet out their own gift card codes. Barnes & Noble gift cards in the amounts of $15, $25, $10 (any denomination a non-superhero can afford) began to show up, complete with the gifter imploring his fellow Tweeps to "pay it forward".
#PayItForwardChallenge here is another card, from a life-long book lover @Writer_DG @draiochta14 @neilhimself pic.twitter.com/n19VCEpi4X

— Kristin Longley (@kleinekoboldin) December 20, 2017
People even begged Ruffalo to signal boost their B&N gift card so that it might benefit more people:
@MarkRuffalo I want in on the knowledge-sharing fun, but I only have like 10 followers. Can you signal boost my B&N card?
Card 627715092462759
PIN 6121

— Wendy Darling (@WendydarlingT) December 20, 2017
And this guerilla charity wasn't isolated to only bookish gifts. 13 Reasons Why's Christian Navarro shared a Fandango gift card, treating some fans to a pleasant night at the movies during a time where people might be financially strapped:
https://www.instagram.com/p/Bc7_k3anKFf/
If you have a few extra dollars or a few extra minutes, here are a few suggestions of bookish ways you too can pay it forward.
Make a donation to First Book.
Volunteer to read books to children at your local library.
Have your library randomly select a patron and anonymously pay off their library fine.
Drop gift cards to local independent book stores to area women & children's shelters.
Ask if you can read favorite books to residents in a retirement community.
Leave a few copies of your favorite book in locations around your town.
Donate books to a local school.
Randomly find a friend's Amazon wish list and have a requested book sent to their house.
There are so many ways to spread your love of reading this season and Pay It Forward. Please share any additional recommendations in the comments!