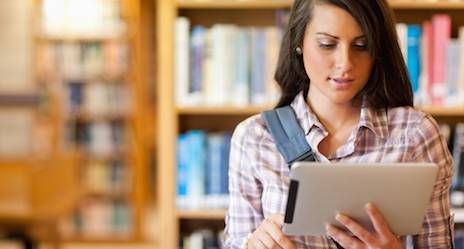 Tristina Wright put out a call asking for Patreon links for marginalized folks on November 11th.
Okay, y'all, I had an email this morning asking about patreons for marginalized folks so, if you have one, reply to this with the link!

— Tristina Wright (@TristinaWright) November 11, 2016
Tristina has started her own Patreon, as well. The entire feed is very important and I would encourage everyone to take the time to read through all of the responses for all of the creators' Patreons. I've decided to feature just a few of the marginalized authors you can be supporting and encouraging below. These are authors of color, trans authors, disabled authors, authors in the LGBTQ+ community. Now, more than ever, we need to support the margins, celebrate diversity, put our money where our mouths are. Know of other marginalized authors with Patreons? Drop them in the comments!
I'm Bogi Takács, a Hungarian Jewish agender trans person (e/em/eir/emself or singular they pronouns) currently living in the US. I write and review speculative fiction and poetry – I have had work published in various professional venues like Clarkesworld, Lightspeed, Apex and Strange Horizons.
My name is Noel Arthur Heimpel. I'm a queer, genderfluid trans person who likes to write and draw stories with lots of other queer people in them. I'm 25 and graduated from Towson University with a degree in painting, drawing, & printmaking in 2013. I've been a lifelong artist, and I've been making comics for close to 5 years now.
i create art including but not limited to: words, music, poems, books, & various other undercover beautiful things. possibly you have stumbled upon my words in places such as the best teen writing of 2015 anthology or wildness or hypertrophic literary or cicada magazine.
Hello, world! I'm Julia and I am relatively not unique: a queer twentysomething underpaid retail worker harboring dreams of sharing stories with the world… My writing of late has been predominantly short works in urban fantasy and soft science fiction, with occasional attempts at most areas that are sometimes dismissively called "genre fiction."
My name's Mia and I'm the author of JERKBAIT, a YA novel about the plight of LGBTQ+ athletes, gay teen suicide, and online predators. I frequently, independently, run fundraisers donating percentages of book sales to nonprofits such as You Can Play and The Trevor Project.
I'm N. K. Jemisin, and I need time. I'm an author of science fiction and fantasy novels and short stories. I've been nominated for the Nebula and Hugo so many times that I'm starting to lose count.
Hello! Wendy here! You might know me on Tumblr as AngryGirlComics, where I've posted all kinds of short strips, from the political to the fantastic (check it out here!) This Patreon is both for Mooncakes, a creator-owned webcomic that I am drawing and the incredibly talented Suzanne is writing, and for helping to fund our other creative work!
Hi! My name is Jean M. Hodges and I am perpetual-daydreamer and urban fantasy writer from the United States. I have a belief in the power of words, and I spend a lot of time bringing diverse and interesting characters to my life through my own works.
I am a prolific spewer of words. I write flash fiction, genre poetry, and tabletop gaming content, some of which is published on my blog and some of which finds homes elsewhere. I also blog about many of the same issues which inflect my writing, and which surround the fantasy fandoms to which I belong.