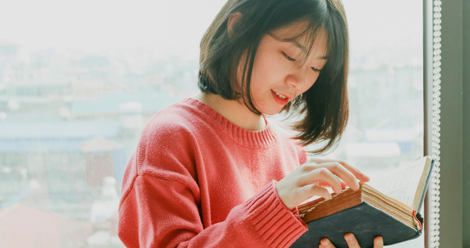 Lists
Must-Read March New Releases
This content contains affiliate links. When you buy through these links, we may earn an affiliate commission.
Live your best bookish life with our New Release Index. It's a fantastically functional way to keep track of your most anticipated new releases. It's available exclusively to Book Riot Insiders. Subscribe to Book Riot Insiders!
---
Never fear, our contributors are here to topple your March To-Be-Read stacks with their new release recommendations! Whether we've read them and can't wait to see them on the shelves, or we've heard tell of their excellence in the book world and have been (not-so) patiently waiting to get our hot little hands on them, these are the new titles we're watching our libraries and bookstores for this month.
What books are you looking forward to in March? Let us know in the comments below!
Rebecca Hussey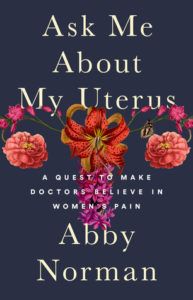 Ask Me About My Uterus: A Quest to Make Doctors Believe in Women's Pain by Abby Norman (March 6, Nation Books): Women's pain is too often dismissed and ignored. Here is a memoir about a woman who suffered from endometriosis but couldn't get an accurate diagnosis until she took matters into her own hands and started doing her own research. A personal story and also a look at the culture at large, this memoir contains a message we need to hear.
Kate Krug
Children of Blood and Bone by Tomi Adeyemi (March 6, Henry Holt Books for Young Readers): This stunning debut by Adeyemi is a West African fantasy set in the fictional land of Orïsha, where magic has been vanquished thanks to the infamous Raid, leading to those who can do magic to live an oppressed and secret life. Zelie is a Diviner, aka a maji (seemingly) without magic, who lives everyday haunted by her mother, who was taken in the Raid. When Zelie saves a young woman from King Saran's guards, who turns out to be Princess Amara, she goes on a mission to find the special scroll that can return magic back to Orïsha. Believe. The. Hype. It's real and the rich, world-building in this book is incredible and Adeyemi is able to touch on subjects such as race, prejudice, and power with ease.
Emily Martin
Girls Burn Brighter by Shobha Rao (March 6, Flatiron Books): I've been eagerly awaiting the release of this book for months. Set in both India and America, Shobha Rao's story focuses on the power and importance of female friendship. Poornima and Savitha are two girls who are driven apart by circumstances beyond their control, and yet they never lose hope that they will find each other again. This book feels personal while also covering difficult topics such as poverty, domestic violence, and human trafficking. In a month from now, I feel like this is the book everyone's going to be talking about. Also, the title is just super cool.
Ashley Holstrom
Herding Cats by Sarah Andersen (March 27, Andrews McMeel Publishing): More! Sarah's! Scribbles! Sarah Andersen's comics are cute and fun and relatable and I can't wait to spend a nice Sunday morning laughing with (or at?) her. Especially if there's a comic literally about herding cats.
Jamie Canaves
If I Die Tonight by Alison Gaylin (March 6, William Morrow): A suspenseful exploration of family, youth, midlife, vilifying—and much more—that will keep you turning the page late into the night. Jackie doesn't understand the son she recently sees before her: Wade is too thin, distant, and lying. When a hit-and-run leaves a teen dead and the community turns its accusing eye towards Wade, Jackie automatically defends her son as incapable of doing such a thing—but does she know her son? Excellently executed suspense that will leave you thinking past the final page. (TW: suicide)
Liberty Hardy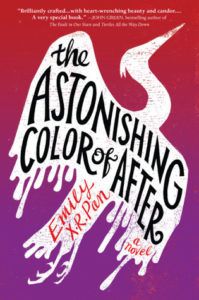 The Astonishing Color of After by Emily X. R. Pan (March 20, Little, Brown Books for Young Readers): A daughter deals with her grief and guilt over her mother's death in this heart-squeezing novel. Leigh is sure that when her mother died, she turned into a bird. In fact, she's seen and talked to her. And she is certain she will find her mother-bird again in Taiwan, when she visits her mother's parents. But what she finds instead are family secrets and ghosts, and she must learn to forgive herself and her mother for what happened. You're going to need tissues. (TW: Suicide)
Rachel Brittain
The Beauty That Remains by Ashley Woodfolk (March 6, Delacorte Press): This book is heartbreaking and beautiful and just so, so good. It tells the story of three teenagers struggling through various stages of grief. All their stories are connected through music and loss, but each of their experiences—from losing a best friend to a twin sister to an ex—are entirely their own. The writing is hauntingly beautiful, and trust me you'll fall in love with Shay, Autumn, and Logan.
Erin McCoy
No Earls Allowed by Shana Galen (March 6, Sourcebooks Casablanca): The first book in Galen's The Survivors series was so much fun to read that I am anxiously awaiting the day when I can clear my calendar completely and binge on this second installment. Featuring a heroine struggling to save a failing orphanage and a hero who has been sent by the heroine's father to bring her back home, this book has all the makings of total romance bliss.
Adiba Jaigirdar
Rainbirds by Clarissa Goenawan (March 6, SoHo Press): This is Clarissa Goenawan's debut novel and it promises to be a good one! When Ren Ishida finds out that his sister was murdered, he travels to the small town where she lived to pack everything up. Instead, he ends up slipping into her old life—working at the same school as a teacher, and living in the house where she once lived. As Ren tries to figure out the past that led to her sister's murder, he's haunted by dreams of a little girl that he's sure he's never seen before. A mystery with a touch of magic? Sign me up!
Jessica Woodbury
Speak No Evil by Uzodinma Iweala (March 6, Harper): The author of Beasts of No Nation returns with an intersectional coming of age novel about queerness, class, race, and more. Niru is the teenage son of prosperous Nigerian parents in Washington D.C., already accepted to Harvard and poised for his life to begin. But despite independence being so close, it seems lifetimes away. Niru struggles with the realization that he is gay and the certain knowledge that his family will reject him for it. This is a short novel where a lot happens, and Iweala has much to say about family, trauma, love, and friendship. It's a strong addition to the broader queer canon, one that is not just about cis white gay men.
Steph Auteri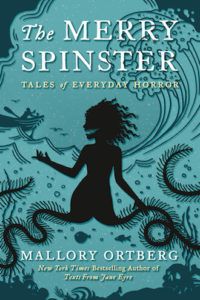 The Merry Spinster by Mallory Ortberg (March 13, Henry Holt and Co.): I don't often take a risk on short story collections unless I already love the author's novel-length work, but this past fall I fell in love with Carmen Maria Machado's Her Body and Other Parties and everything changed. I really enjoyed the creepy stories she told, and even more so because of the ways in which they explored aspects of female sexuality. So when I saw Ortberg's forthcoming collection described as dark and sinister—but with a feminist spin—I was sold. And who doesn't want to see a new spin on classic fairy tales? That just sounds fun.
Lacey deShazo
Hurts to Love You by Alisha Rai (March 27, Avon Books): I feel like I've been talking about this book so much, but the series is so good! Evangeline Chandler has never had anything to complain about—she's wealthy, beautiful, and part of the most respected family in town. However, after finding out that her father tried to cheat her out of her inheritance, she begins moonlighting as a driver for a rideshare company. This makes Eve determined to start her own, one that's safer for women and more accessible to people with disabilities. There's only one thing left that she wants: Gabe Hunter. She and Gabe are thrown together by planning a friend's wedding, and Eve decides she is finally going to get everything she's ever wanted.
Aimee Miles
Aru Shah and the End of Time by Roshani Chokshi (March 27, Rick Riorden Presents): After her YA debut, The Star-Touched Queen duology, Chokshi brings us her first middle grade book in a quartet. Aru Shah is a regular twelve-year-old who embellishes her stories until she actually finds that she's awakened mythological beings and frozen her friends and her mother in time. Chokshi delves into Hindu mythology and promises demon hairdressers, characters from the Ramayana, and girl power. She had me at demon hairdresser. Also, at Ramayana and girl power. After her lyrical and imaginative YA retellings, I trust Chokshi to mix mythology and relatable girl protagonists in a thoughtful and engaging way. I can't wait to see what she does with a middle grade series!
Alison Doherty
The Witch Doesn't Burn in this One by Amanda Lovelace (March 6, Andrews McCeel Publishing): I connected with The Princess Saves Herself In This One more than any poetry collection I'd read before. It took a style of writing that I appreciated and gave me the experience of being immersed in the language and story. I read the collection in one sitting, compelled to keep turning pages. I'm thrilled to get more from Amanda Lovelace and feel like this is exactly the right time for a new collection of feminist poetry. And, frankly, even if I hadn't read Lovelace's last book, the title alone would be enough to get me interested in this collection.
Kate Scott
The New Farm by Brent Preston (March 20, Abrams Press): I love nothing more than a good sustainable food memoir. Barbara Kingsolver's Animal, Vegetable, Miracle, Michael Pollan's The Omnivore's Dilemma—it is truly a delightful thing when positive change comes in the form of delicious fresh produce and ethically-raised meat. In this book, a former human rights worker in love with urban living moves with his wife and two kids to run-down hundred acre farm to live the country life. He chronicles the complex, frustrating, and ultimately rewarding experience of building, growing, and sustaining an organic farm. I can't wait.
Jaime Herndon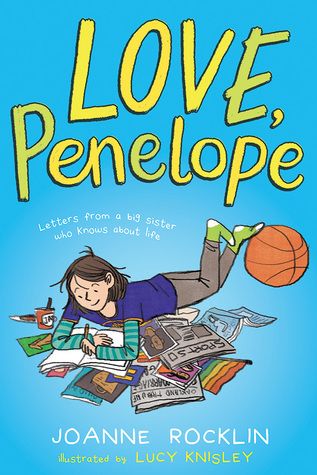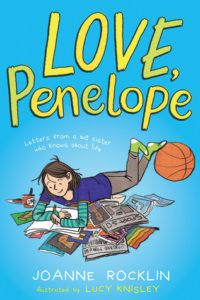 Love, Penelope by JoAnne Rocklin, illustrated by Lucy Knisley (March 20, Amulet Books): This middle-grade novel is the cutest thing I've read in a while. I read it in one sitting, because it was so engrossing. When Penelope learns that her moms are going to have a baby, she decides to write letters to it. Full of middle school drama, set during the Warriors' NBA basketball championship run, this is a fun, beautiful story about family and friendship.
Ilana Masad
Go Home! Edited by Rowan Hisayo Buchanan (March 13, The Feminist Press at CUNY): This is an anthology of writing by writers of the Asian diaspora edited by fabulous author Rowan Hisayo Buchanan, and I'm extremely excited about it. The writing here explores the idea of "home" through fiction, poetry, and memoir, and looks at the individual experiences of much-stereotyped and often conflated people. With pieces about language, longing, scars, interracial love, adoption, and more, the anthology is chock full of truly excellent writing.
Margaret Kingsbury
The Wicked Deep by Shea Ernshaw (March 6, Simon Pulse): Witches! I heart witches. And I also like the horror aspect in the description of this one, where two sisters hung for witchcraft centuries ago return every summer to possess teenage girls and lure boys to their deaths. I'm here for that.
Rebecca Renner
Aetherial Worlds: Stories by Tatyana Tolstaya (March 20, Knopf Publishing Group): I wasn't sure what to expect from this book. I usually go into short story collections with an open mind and then end up put off by them. This one is the exact opposite! I'm totally enthralled. Tolstaya's prose puts her on the level of Fitzgerald and Hemingway to me. Consider me a newly minted fan!
Tasha Brandstatter
Last Couple in Hell by KJ Charles (March 8, self-published): Charles is always willing to go places no one else would even dream up, and with her next book she's giving her readers a f/f romance between a ghost and a living woman. It's all good, though, because the ghost is a former Green Man (person?) trained in magic, and the woman's the descendant of a deity. I enjoyed the first book in this series, which had a FBAWTFT vibe, and am excited to see where Charles takes the series next.
Emily Polson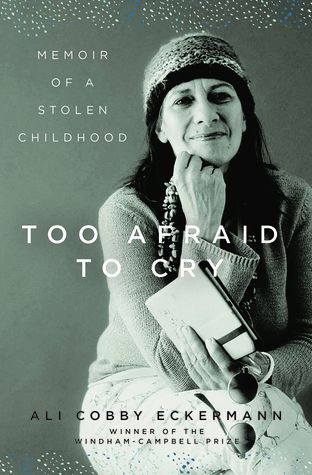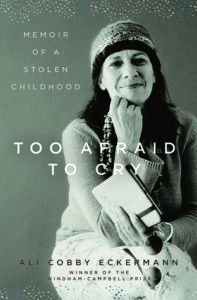 Too Afraid to Cry: Memoir of a Stolen Childhood by Ali Cobby Eckermann (March 6, Liveright): Ali Cobby Eckermann is an Indigenous Australian of the Stolen Generation, Aboriginal children who were forcibly taken from their families to be adopted by white Australians between 1910 and 1970. I had not heard of this practice this until I read Bill Bryson's In a Sunburned Country last month, in which he briefly discusses its devastating effect on the children and their Indigenous communities. I wanted to know more, particularly from the perspective of an Aboriginal Australian, so this memoir caught my eye. It promises to be a heartbreaking yet important work.
Kim Ukura
Fisherman's Blues by Anna Badkhen (March 13, Riverhead Books): In this book, author Anna Badkhen tells the story of a group of West African fishermen and the challenges these men are facing due to climate change and overfishing. In the Senegalese port of Joal, artisanal fishing is the main source of income and resources for the community. As species disappear and journeys to find good fishing habitats have grown, the risk to the fishermen and their families has grown immensely. I love when very specific stories can be used to help understand big, global issues, so I think this one will be right up my alley.
Priya Sridhar
Like Vanessa by Tami Charles (March 13, Charlesbridge): Women of color need role models; girls want to see themselves. Sometimes we have to be our own role models, however, when the world calls. Vanessa Martin doesn't know what will ensue when she auditions for a pageant, but she decides to give it her best shot after Vanessa Williams is crowned Miss America. I'm looking forward to reading this novel, especially after reading about the real Vanessa Williams and her dignity.
Dana Lee
Women of Resistance: Poems for a New Feminism, Edited by Danielle Barnhart and Iris Mahan (March 13, Tor Books): It's time to hear from the poets about our current times. I'm so psyched to get my hands on this collection of feminist poems with proceeds supporting Planned Parenthood and the Center for Reproductive Rights. The cover looks pretty rad too! Contributors include Elizabeth Acevedo, Sandra Beasley, Jan Beatty, Jericho Brown, Mahogany L. Browne, Danielle Chapman, Aracelis Girmay, Tyehiba Jess, Kimberly Johnson, Jacqueline Jones LaMon, Maureen N. McLane, Joyce Peseroff, Mary Ruefle, Trish Salah, Anne Waldman, and Rachel Zucker.
Danielle Bourgon
The Poet X by Elizabeth Acevedo (March 6, by HarperTeen): I am a little late to the game on this slam poet. I've listened to a few of her Ted Talks and other recordings and her voice is urgent and beautiful. I specifically like what she has to say about wanting what she writes to no longer be necessary for it to be antiquated and in a museum. I'm so excited to read her debut YA novel about a young girl discovering slam poetry as a way to make sense of the world.
Claire Handscombe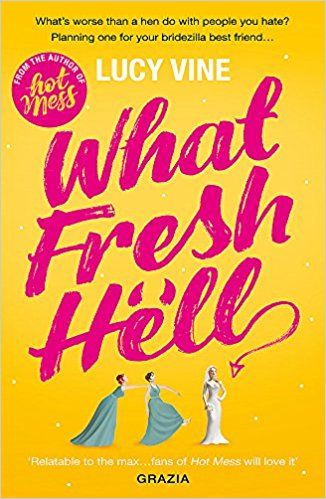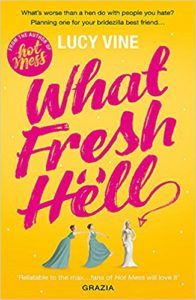 What Fresh Hell by Lucy Vine (March 8, by Orion): I laughed so hard at Lucy Vine's début about being single, Hot Mess, that I interviewed her on the Brit Lit Podcast as one of my first guests. Her follow up is about the trials and tribulations of planning a wedding for a bridezilla best friend, and I can't wait to hear it.