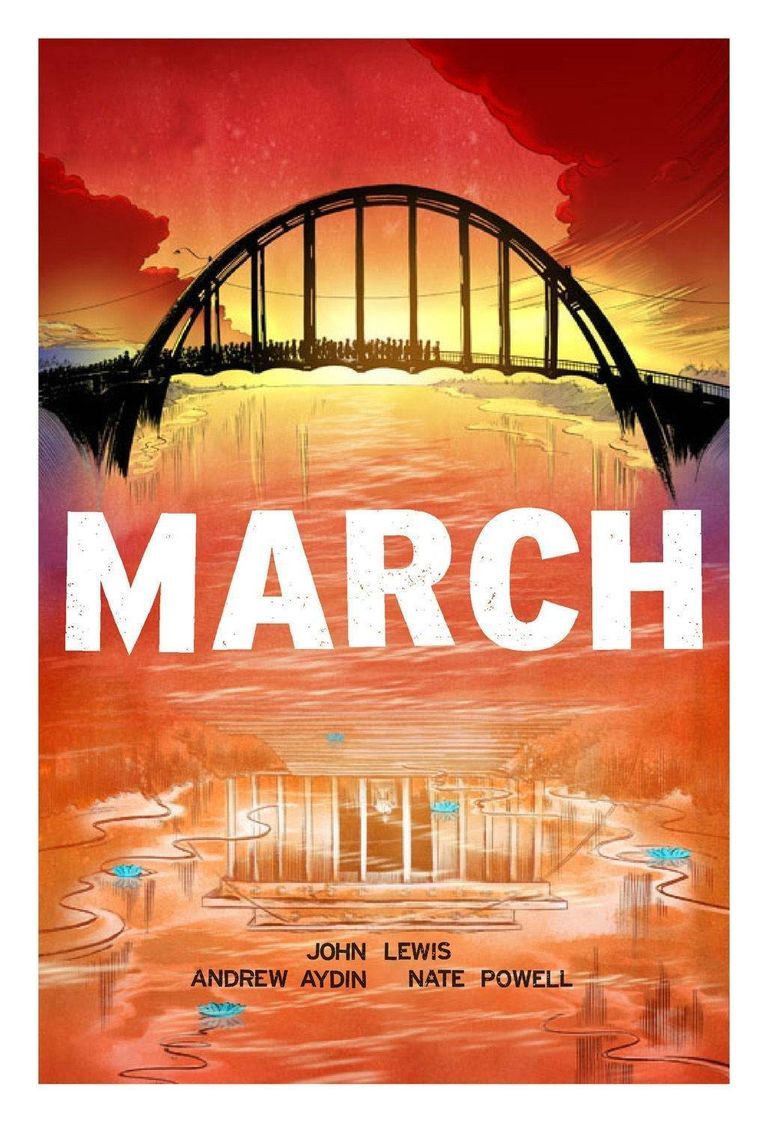 This content contains affiliate links. When you buy through these links, we may earn an affiliate commission.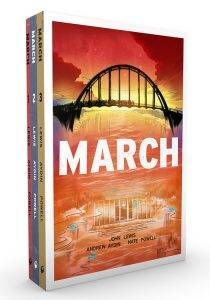 March: Book 3 by John Lewis, Andrew Aydin, and Nate Powell has already won a National Book Award and hit bestseller status, temporarily selling out on Amazon after the new President lobbed insults at the civil rights activist. It set a new record at the American Library Association's Midwinter Meeting in Atlanta when the winners of the 2017 Youth Media Awards were announced.
Each year, committees of librarians and library workers from across the United States read hundreds of books, discuss their merits, and assemble lists of honor and award-winning titles.
Representative John Lewis, his collaborator Andrew Aydin, and artist Nate Powell were honored with the Coretta Scott King (Author) Book Award recognizing an African-American author and illustrator of outstanding books for children and young adults, as well as the Michael L. Printz Award for excellence in literature written for young adults. It was the second time a graphic novel took top honors for YA literature; the first was Gene Luen Yang for American Born Chinese.
March: Book 3 was also received the Robert F. Sibert Informational Book Award for most distinguished informational book for children and the YALSA Award for Excellence in Nonfiction for Young Adults. Additionally, it appears on the YALSA Top Ten Great Graphic Novels list.
Each of these committees deliberates in isolation, so dozens of librarians and library workers . It speaks to the incredible power of the story of March as well as the quality of the writing and art that it received so many awards.
It was fitting that these honors were bestowed in Lewis' home district in Atlanta, just blocks from the Center for Civil and Human Rights which currently features an exhibit on the Civil Rights Movement, "Rolls Down Like Water."
In today's political climate, when voter suppression is still a reality and those in power would turn back the clock on the gains of the civil rights movement, it is even more important that children and teens are exposed to the story of the March trilogy. The practically universal endorsement of this book by library professionals will hopefully ensure that it is widely available in school and public libraries across the country.