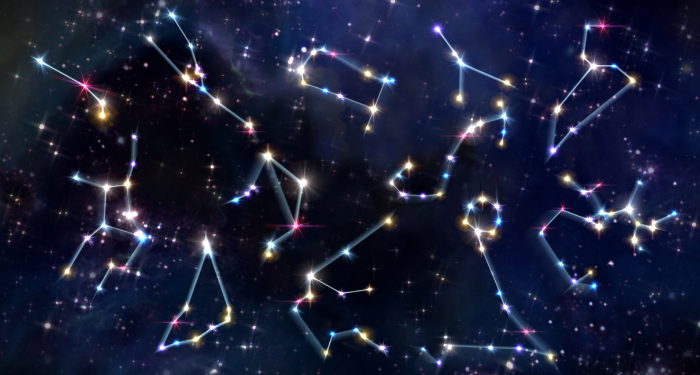 Lists
March 2022 Horoscopes and Book Recommendations
This content contains affiliate links. When you buy through these links, we may earn an affiliate commission.
Welcome to Book Riot's March 2022 Horoscopes and Book Recommendations! Spring has sprung, and some of the biggest titles of the year are blossoming at a bookstore near you. How to know which new book is right for you? Why, look to the stars, of course! Check out your horoscope below for a peek at the month ahead, along with a book recommendation perfect for your sign.
March holds a special event for all astrology lovers: Spring Equinox! Sunday, March 20, is the day when the Northern Hemisphere is evenly split between daylight and darkness. This is a time of great balance, when all aspects of your life work in harmony. It's also the astrological new year, when the sun enters Aries, marking the beginning of a new cycle through the twelve signs of the zodiac. With the fiery, passionate energy of Aries, Spring Equinox is the perfect time to embark on a new goal, start a relationship, or make a big change in your life — a spring cleaning of the soul, if you will. Whatever big plans you've got coming up later this month, don't forget to bring a book!
March 2022 Horoscopes and Book Recommendations
Aries (March 21-April 19)
Taurus (April 20-May 20)
Gemini (May 21-June 20)
Cancer (June 21-July 22)
Leo (July 23-August 22)
Virgo (August 23-September 22)
Libra (September 23-October 22)
Scorpio (October 23-November 21)
Sagittarius (November 22-December 21)
Capricorn (December 22-January 19)
Aquarius (January 20-February 18)
Pisces (February 19-March 20)
---
Thanks for joining us for your March 2022 horoscopes and book recommendations! Looking for more books you'll love based on your sign? Check out your December, January, and February horoscopes and book recommendations!