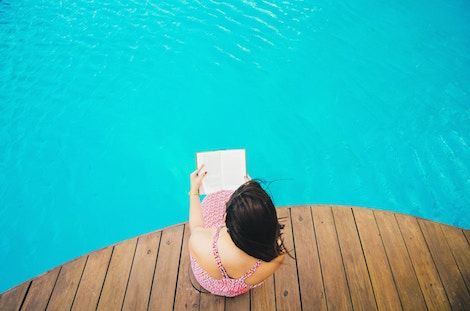 Lists
3 on a YA Theme: March 2019 YA Releases
This content contains affiliate links. When you buy through these links, we may earn an affiliate commission.
This list of March 2019 YA releases is sponsored by Libby, the one-tap reading app from your library and OverDrive.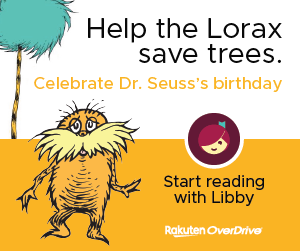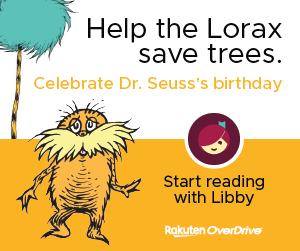 Meet Libby. The award-winning reading app that makes sure you always have something to read. It's like having your entire library right in your pocket. Download the app today and get instant access to thousands of ebooks and audiobooks for free thanks to your public library and OverDrive.
---
March is always a banner month for book releases, and this year is no different! We've got amazing new books from YA powerhouses, and eagerly anticipated follow-ups, so get ready for your TBR to explode! And check out this previous list on YA memoirs coming out this spring, which includes Shout by Laurie Halse Anderson, out this month!
A young man and a woman enter a hotel room in Manhattan in 1942, only to be caught by the woman's jealous husband…but these are no mere mortals. They are Aphrodite and Ares, and Hephaestus wants his wife to answer for her unfaithfulness. Instead, Aphrodite tells two love stories involving four young people that spans both world wars, proving that Love is the ultimate power.
Chief Rocka is the fiercest fighter on the streets and leader of Las Mal Criadas, an all-girl gang responsible for keeping peace on the streets of Mega City. Chief Rocka's true goal: to live in the towers, where she can erase the pain of her past with luxury. Before she can achieve this goal, she's asked to take her crew and investigate a rival crew outside of Mega City, bent on destroying their way of life. What she finds instead is even more shocking.
Layla and her family are Muslim Americans who are forced into internment camps for Muslims when politics and policies take an even darker turn in a near-future United States. Banding together with other Muslim Americans unfairly imprisoned and using her connections to the outside, Layla sparks a rebellion to fight injustice.
In this sequel to The Belles, Carmellia must face off against Queen Sophia to find an ailing Princess Charlotte, relying on the underground movement in order to restore the princess to her rightful place and prevent chaos from consuming Orleans.
Two years ago, Poe Blythe lost everything to raiders. Now, she captains a ship that travels along the Serpentine River, mining gold. But what Poe wants is far more rare than gold—it's revenge. And with a traitor lurking among her crew, it'll take all of Poe's cunning and wits to get what she wants—if she's willing to pay the price.
Dig by A.S. King
In King's latest surrealist novel, five far-flung cousins navigate poverty and hardship in Pennsylvania, despite the fact that their grandparents are potato farmers–turned-developers who have amassed tremendous wealth that they refuse to share with their offspring. Knowing A.S. King's work, I'm sure this will be an incredible, searing novel with wonderful insights and eloquent rage.
What are you most looking forward to this month?