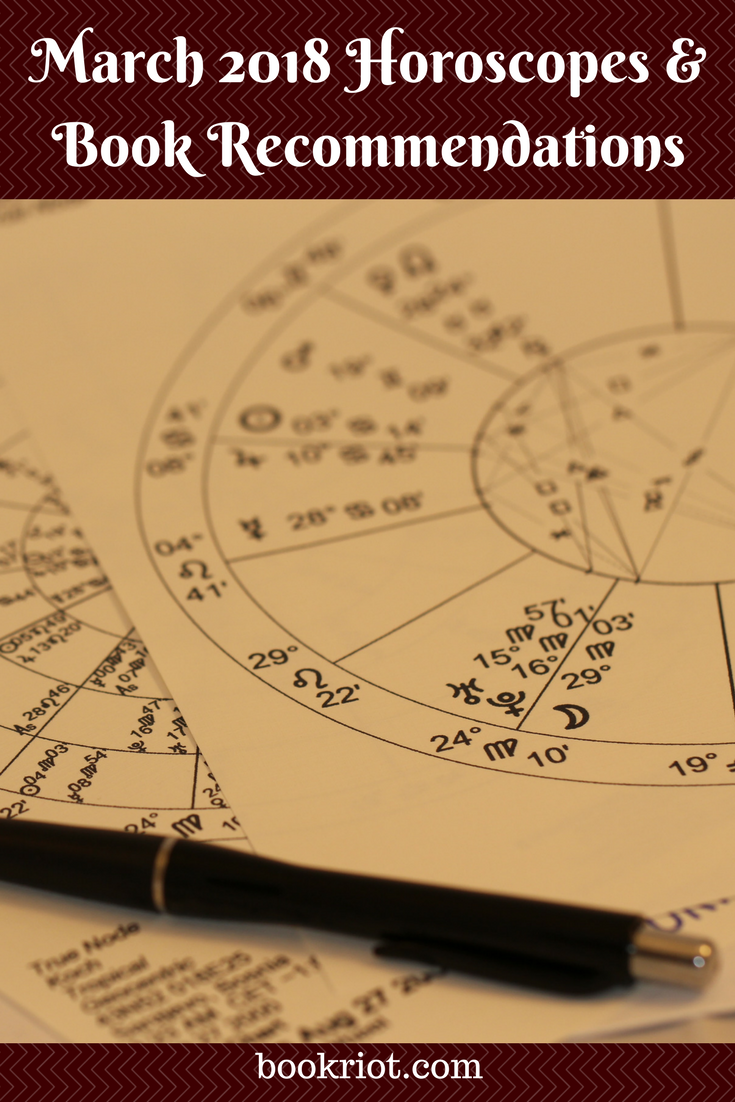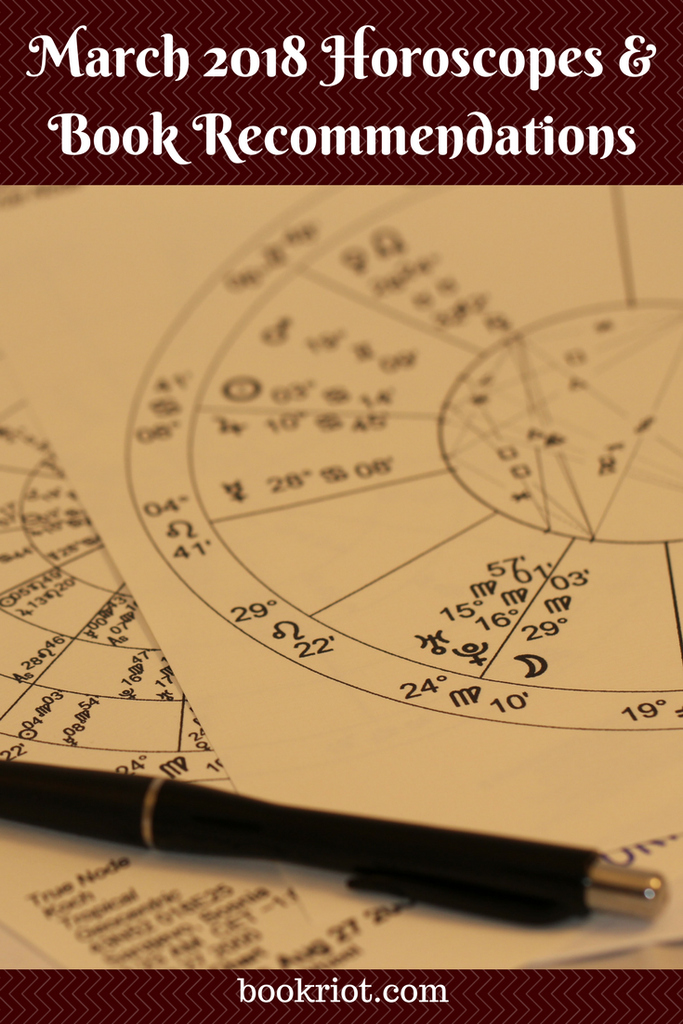 Lists
March 2018 Horoscopes and Book Recommendations
This content contains affiliate links. When you buy through these links, we may earn an affiliate commission.
Whoa, is February already gone? Well, we're here with your March 2018 horoscopes and book recommendations! Find your astrological sign below for your March horoscope, perfectly paired with a newly released book.
As a general warning, Mercury will be in retrograde March 22nd and 23rd, leading to some weirdness for everyone. The days leading up to and following retrograde can be the most challenging, so tighten your seat belts and be sure to keep a cool head if things go wrong. Or better yet, maybe just stay inside and read a book.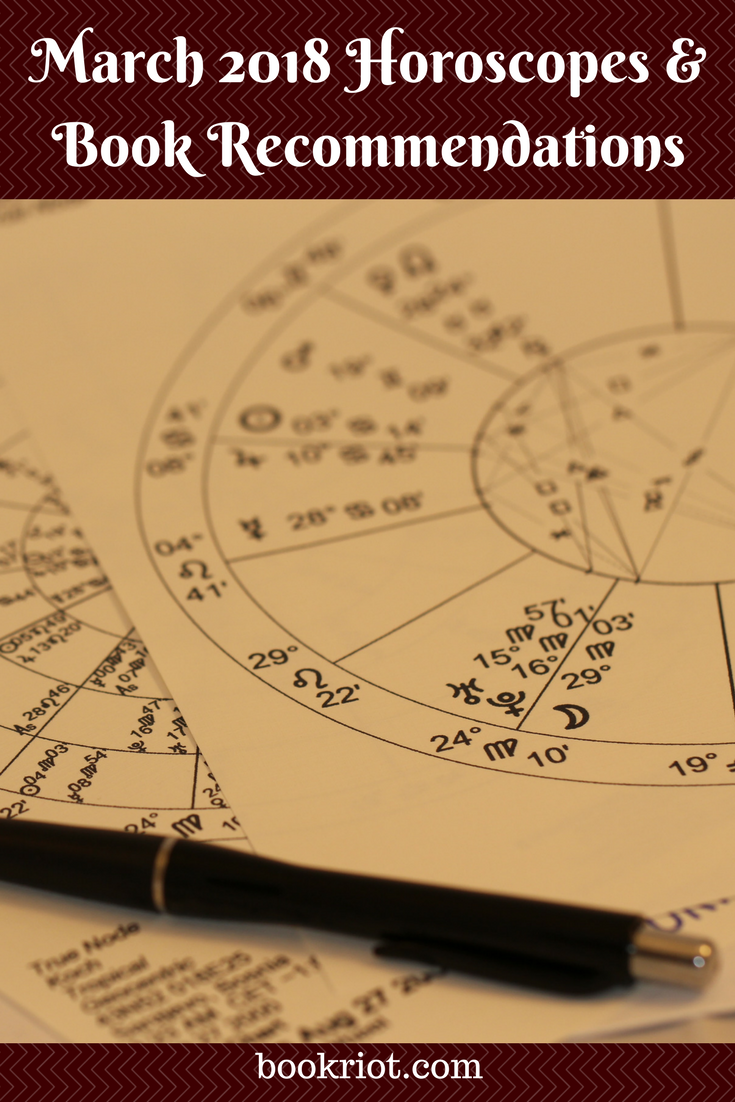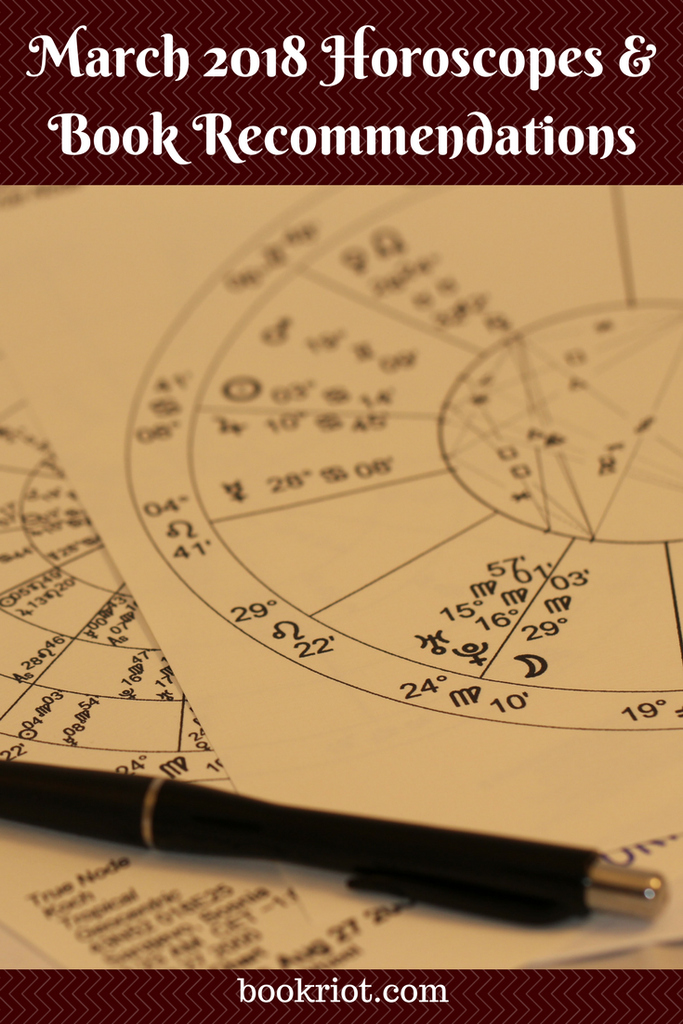 Aries (March 21–April 19)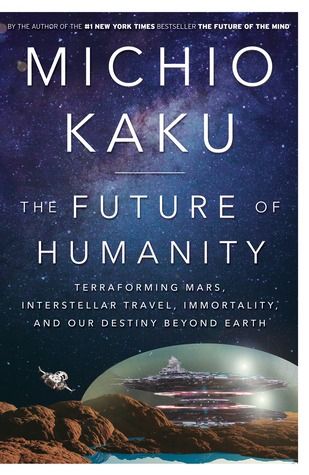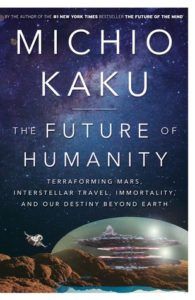 March is a spiritual month for you, Aries, full of deep thought and introspection. You're often more focused on the here and now, on outcomes and taking action. For now, you'll be more interested than usual in the things we can't see or fully comprehend. Lean into it and make room for personal and spiritual growth. I recommend The Future of Humanity: Terraforming Mars, Interstellar Travel, Immortality, and Our Destiny Beyond Earth (Feb. 28, Allen Lane) by theoretical physicist Michio Kaku. It's where real science meets science fiction, exploring potential for developing a sustainable human civilization in outer space.
Taurus (April 20–May 20)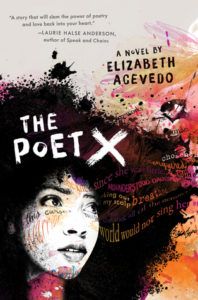 You're feeling ambitious this month, Taurus, and you will find a lot of career success if you follow your gut. You've got great instincts and family and friends that will support your endeavors, so March is the right time to pursue your professional goals. Just stay focused and don't let the Mercury retrograde throw you off your path late in the month. Check out The Poet X (March 6, HarperTeen) by Elizabeth Acevedo, a young adult novel written in verse. It tells the story of Harlem teen Xiomara Batista, who finds her voice through slam poetry.
Gemini (May 21-June 20)
Your career will be a major focus for you this month, with your earning and spending patterns heavily influenced by the moon. If you're looking for a new job, March may bring success for you. This professional focus may lead to some complications in your home life, however, so watch out for conflict with your family or partner. Read I'll Be Gone in the Dark: One Woman's Obsessive Search for the Golden State Killer (Feb. 27, Harper). It's a memoir by crime journalist Michelle McNamara, who tragically passed away before finishing the book. It follows her dangerous search for an infamous California serial rapist–turned–murderer.
Cancer (June 21-July 22)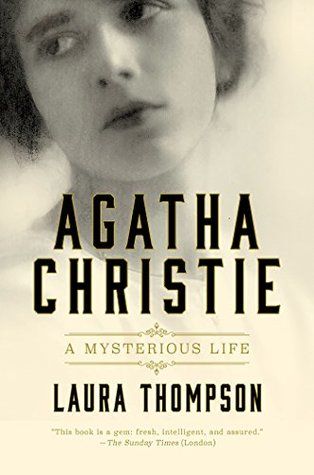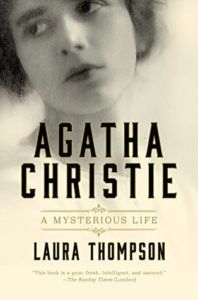 March will be a strong month for your career and finances, and you'll find your professional goals within your reach. However, your personal life may be a bit tumultuous. Family and relationships are very important to you, Cancer, and Mercury retrograde may throw a wrench in your ability to communicate well with your loved ones. Practice patience and don't forget to make time for social activities. I recommend Agatha Christie: A Mysterious Life (March 6, Pegasus Books) by award-winning biographer Laura Thompson. Agatha Christie was known for her bestselling crime novels, but her personal life was just as intriguing as her writing.
Leo (July 23-August 22)
Your success this month will be determined by your ability to play well with others. This can be tough for King of the Jungle Leo, sometimes criticized for being too self-centered. Try to be helpful and attentive to those around you, and it will lead to good outcomes in all aspects of your life in March: career, family, finances, and romantic relationships. Check out A Girl Like That (Feb. 27, Farrar Straus Giroux) by Tanaz Bhathena. It uses multiple perspectives to piece together the mysterious and tragic death of trouble-making teen Zarin Wadia.
Virgo (August 23-September 22)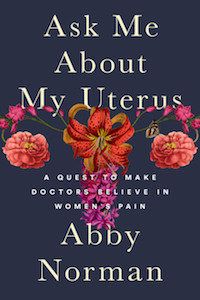 With Mercury in retrograde this month, you might struggle to be heard by others. Communication will be frustrating, and sometimes you'll feel like you're shouting into the void. You have a champion in someone very close to you, perhaps a partner or best friend, who can help. Be sure to focus on your own health by conserving energy and asking for help when you need it. Try Ask Me About My Uterus: A Quest to Make Doctors Believe in Women's Pain (March 6, Nation Books) by Abby Norman. It's part memoir, part history of women's health, investigating medical professionals' denial of Norman's painful experience with endometriosis.
Libra (September 23-October 22)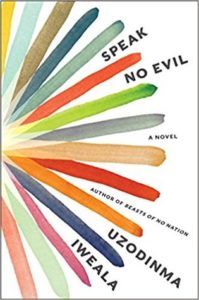 Everyone is demanding something from you this month, Libra. It's going to be tough to meet all the expectations people have for you, including colleagues, family, and friends. You care deeply about those around you and you want them to be happy, but don't forget to care for yourself too. You can only be so many places at once! Read Speak No Evil (March 6, Harper) by Uzodinma Iweala, which follows two teenage friends in Washington, DC, as they struggle to live up to expectations from their parents and community. It explores what it's like to be different in a world that values conformity.
Scorpio (October 23-November 21)
Ok, yeah, Scorpios are often portrayed as the most villainous among the signs. Some people say you're dishonest, stubborn, or aggressive, but those close to you know that you're a damn good friend to those you really care about. March will be a fun and exciting month for you if you find time and energy to spend with your loved ones. This month is all about relationship building for you. Check out Girls Burn Brighter (March 6, Flatiron Books) by Shobha Rao. It tells the story of two best friends in India that will do anything to support and be with each other.
Sagittarius (November 22-December 21)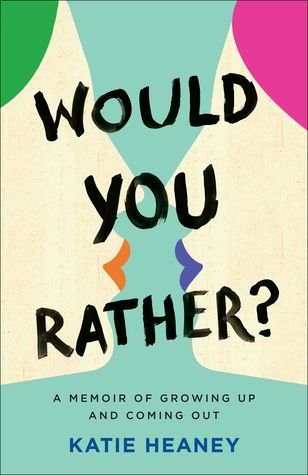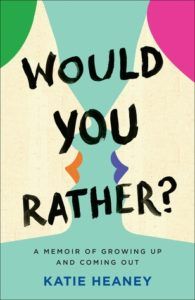 You're curious and often introspective, and March will be a month for more self-exploration. Spend some time looking back on your childhood and evaluating your personal growth. The impact of Venus and Jupiter may make for a romantically exciting month as well, especially with someone who can intellectually stimulate you. I recommend Would You Rather?: A Memoir of Growing Up and Coming Out (March 6, Ballantine Books) by Katie Heaney. It's a funny and poignant tale of Heaney's experience of finding love and coming out in her late twenties.
Capricorn (December 22-January 19)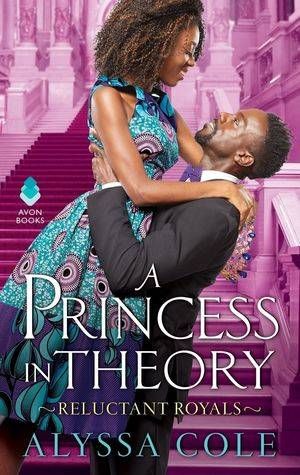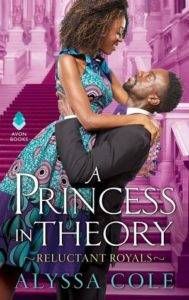 March will be a glitzy and glamorous month for you, Capricorn! You're an earth sign and your feet are usually firmly planted on the ground, but indulge yourself in some of the exciting opportunities that pop up in the next few weeks. The planets show unexpected financial income, romance, and even a chance for travel. Whatever happens, you're in for a fun time! Read A Princess in Theory (Feb. 27, Avon), the first book in a new series from beloved romance author Alyssa Cole. No-nonsense grad student Naledi Smith is quick to ignore emails claiming she's betrothed to an African prince. Prince Thabiso goes undercover to find her and win her over.
Aquarius (January 20-February 18)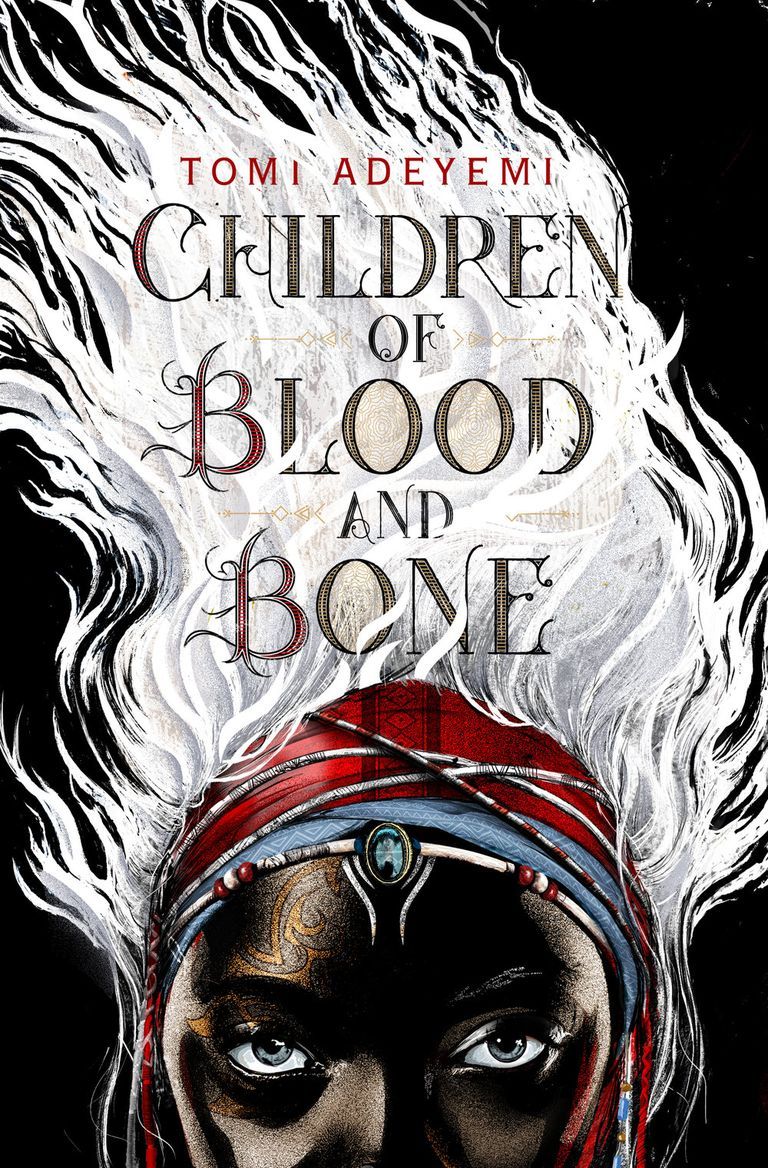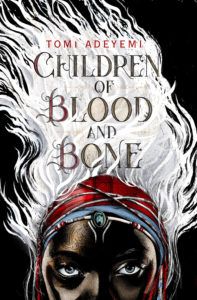 You are strong and powerful this month, Aquarius. The planets predict that you will be aggressive and independent in a way that allows you to take charge and achieve your goals. You are naturally independent, and that will be useful to you. Pay attention to your emotional needs, though. A healthy amount of emotional stability will be the key to your success. I recommend Children of Blood and Bone (March 6, Henry Holt Books), the first in a new West African-inspired fantasy series by Tomi Adeyemi. In an effort to rid the land of magic, a ruthless king has murdered all maji overnight, including Zélie's mother. Zélie must team up with a rogue princess to return magic to her home.
Pisces (February 19-March 20)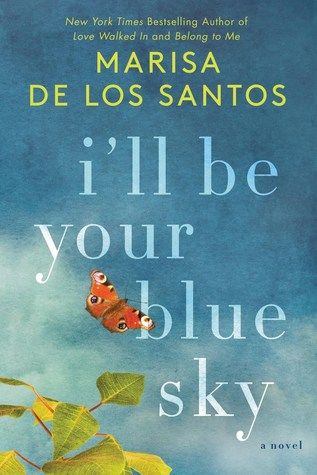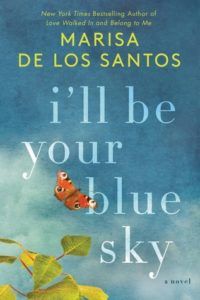 Happy Birthday, Pisces! March is the right time to focus on you and treat yourself. Mars will give you lots of vitality and energy this month. Try to channel it in a positive way toward charitable work or creative pursuits. Your love outlook is also favorable, as you're looking and feeling better than ever. Check out I'll Be Your Blue Sky (March 6, William Morrow) by Marisa de los Santos, a story of reflection and human connection. On the weekend of her wedding, Clare meets an elderly woman who gives her the courage to end her unhealthy relationship. This chance encounter leads Clare on a mysterious journey full of self discovery.
Want more? Check out your horoscope and book recommendations from January and February.