This content contains affiliate links. When you buy through these links, we may earn an affiliate commission.
I can't believe it's almost the end of January. Times flies. Speaking of time, can you believe the new anime season has already started? Some series are already three or four episodes in! If you're an anime fan, hopefully you've had time to check out this season's offerings. And even if you don't consider yourself one, maybe you're curious after hearing the buzz about Netflix's Devilman Crybaby. No matter which camp you fall into, here's a list of winter 2018 manga to check out whether you want to look at the source material for this season's anime or you just want some new comics to read.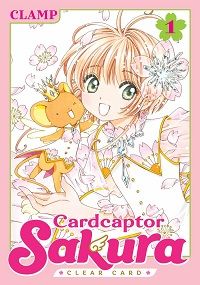 Nostalgia attack! Cardcaptor Sakura: Clear Card is the sequel series to CLAMP's now-classic Cardcaptor Sakura, about a young girl who learns she has magical powers after she accidentally releases a set of magical cards. In Clear Card, our heroine Sakura is now in junior high and must contend with the fact that her magical cards have turned blank and lost their power. If you love the magical girl genre, pick this one up.
Citrus by Saburouta
We hear a lot about boys love manga in North America but not so much yuri manga, so it's nice to see this entry among the winter line-up. Citrus revels in the soap opera tropes so prevalent in this genre, so be prepared. When her mother remarries, a city girl moves to a new town and transfers to a new high school. The conservative environment is an adjustment—made more difficult by the student council president who also happens to be her new step-sister. It's a yuri manga so yes, this is going exactly where you think it's going.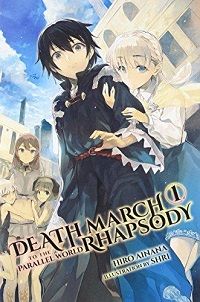 So this is a cheat. Death March to the Parallel World Rhapsody isn't just a manga; it started out as a light novel series. Both are available in English, however, so you can take your pick as to which you prefer! Death March falls into the popular Japanese genre of "person from our world finds themselves in a fantasy world based on their favorite RPG." No, seriously, it's a thing. Worth looking at if you're a fan of Sword Art Online.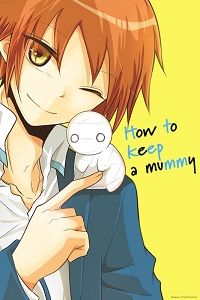 When we think of mummies, we may think of pyramids, Egyptian curses, the movies with Brendan Fraser, or even the not-so-great reboot featuring Tom Cruise. We don't normally think of manga, but I've always said that you can probably find a manga about almost any subject. How to Keep a Mummy illustrates that point. In this series, a high school student receives a package from his so-called adventurer father. Inside is a tiny mummy that fits into his hand. No matter what you may think of this premise, the mummy's design is pretty cute! Leave it to manga.
This title isn't quite a winter 2018 manga since it isn't out until July, but I included it so you could have it on your radar—especially if you watch and like the anime airing this season. The premise is simple: a high school girl named Takagi loves to tease and prank her friend and classmate, Nishikata. Nishikata tries his best to retaliate, but Takagi somehow always stays one step ahead.
If you're into science fiction mysteries, Kokkoku is the series for you. It follows a young woman named Juri Yukawa, who lives with her family and is trying to find a job. But when her nephew and shut-in brother are kidnapped by a cult, she discovers that her family possesses a stone that grants them the ability to stop time. Unfortunately, they're not the only ones with this ability. Even more unfortunately, there are monsters that prowl this world of stopped time.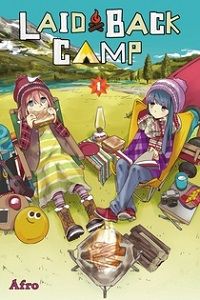 If plot-heavy science fiction mystery isn't your thing, never fear! There's something for you in this slate of winter 2018 manga. Laid-Back Camp tells the story of an unlikely friendship between two girls. Nadeshiko just wanted to bike to the foot of Mt. Fuji. Alas, the weather refused to cooperate. Along the way, she meets Rin, a girl who likes to camp by herself, and they share a cup of ramen. The encounter would have ended there except it turns out Rin is also a student at Nadeshiko's new school.
And if cute girls doing things—yes, this is actually a genre—isn't your cup of tea, then I have this final entry for you. Pop Team Epic is a surreal comedy manga about a pair of rude girls who encounter a variety of weird situations. The manga is known for its pop culture parodies and surreal approach. Word of advice: this series may be a little too meta for newer manga readers.
Are you watching the new anime season? What's your favorite? Are you planning on checking out the original winter 2018 manga, if there is one?