This content contains affiliate links. When you buy through these links, we may earn an affiliate commission.
I have no shortage of book recommendations. My grandpa, my librarian, my cubicle neighbor, and my fellow Rioters ply me with histories, mysteries, and all the superhero comics I can read. But I don't have many friends who keep up with Japanese comics, so every quarter I scope out publishers' websites to sate my manga craving. Here's what's on my plate this fall: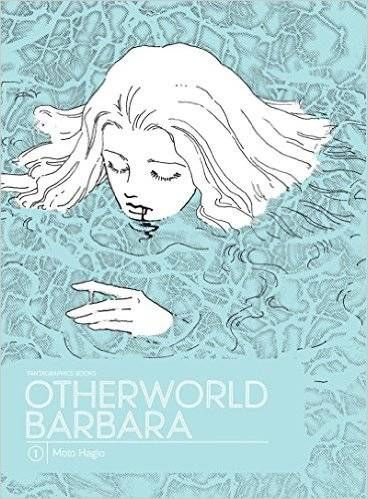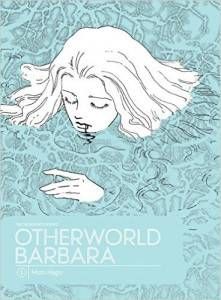 Otherworld Barbara by Moto Hagio (Fantagraphics)
Moto Hagio is a legend in Japan, but her work has been surprisingly difficult to find in English translation. Publishers seem to feel her sci-fi-tinged girls' comics and sensual homosexual romances would be a hard sell in America. But thanks to the tireless advocacy of translator, manga scholar, and Hagio fan Matt Thorn, Fantagraphics has released a compilation of single-issue stories, one series, and now this twisty tale of a scientist who enters a young girl's dreams to solve a crime. Pick up a copy to whet your appetite for (hopefully) more Hagio books to come.
Sunny, vol. 6 by Taiyo Matsumoto (VIZ)
Matsumoto's Harvey-nominated series is a great starting point for those unfamiliar with manga. His ink-washed, slightly off-kilter landscapes draw more inspiration from French comics than from mainstream Japanese creators, which means the reader doesn't need to be familiar with manga's occasionally alienating visual tropes. But his characters' world is uniquely Japanese. The eponymous "Sunny" is a car parked outside a group home for orphaned children, who climb over it, play inside it, and "drive" it anywhere their imagination can take them. The release of volume 6 means that the entire series is now available in English translation.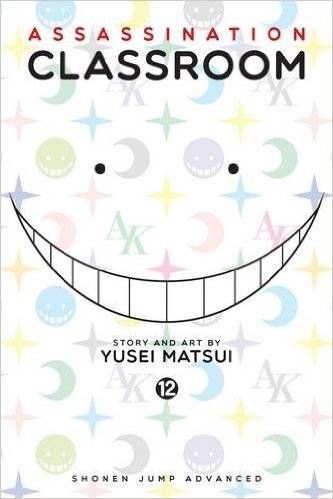 Assassination Classroom, vol. 12 by Yusei Matsui (VIZ)
I expected this screwball comedy about a junior-high class assigned to assassinate their alien teacher to be funny; I didn't expect it to be touching. But I've wiped away a tear or two at the misfits of Class 3-E and Koro-Sensei's unconventional methods for helping them grow. He may be trying to blow up the planet, but at least his desire to teach is sincere. And, yeah, some of those tears have been tears of laughter: Assassination Classroom deploys pop-culture gags and action-movie send-ups with the same manic glee as Koro-Sensei's smile.
The Prince in his Dark Days, vol. 1 by Hiko Yamanaka (Kodansha)
I don't know much about this modern-day twist on The Prince and the Pauper (yet), but I like Yamanaka's spare, evocative art. Impoverished, lonely Atsuko meets wealthy, lonely Itaru and becomes his genderbent stand-in when he's unable to fulfill his duties as heir to a megacompany. Is there more to this rich boy than meets the eye? Of course. Are they going to fall in love? I'd bet on it. But it's the journey that intrigues me, my friends.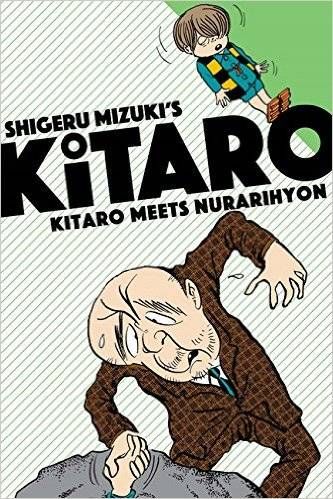 Kitaro Meets Nurarihyon by Shigeru Mizuki (Drawn & Quarterly)
Kitaro the one-eyed demon boy has been a beloved children's character in Japan for fifty years – and if that doesn't demonstrate Japan's taste for the grotesquely funny, I'm not sure what will. As the last living member of a human-passing demon clan, Kitaro mediates encounters between humans and yokai – otherworldly monsters from Japanese folklore. And, like Superman, he's met the Western world's most famous creatures as well (I'm waiting for Kitaro Meets Dracula). Drawn & Quarterly has been translating some of Kitaro's most charming adventures in affordable, all-ages paperbacks that appeal to both manga historians and Nightmare Before Christmas fans. (This is the second in a planned seven-volume series.)
Manga readers, which fall releases are you most excited for?