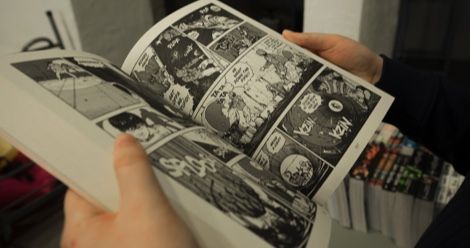 Comics Newsletter
Read the Manga That Inspired 3 Shows From the Spring 2019 Anime Season
This content contains affiliate links. When you buy through these links, we may earn an affiliate commission.
Spring has sprung here on the U.S. East Coast, and I, for one, am glad. Nothing beats warm weather, if you ask me. And you know what else spring brings with it? No, I'm not talking about pollen. I'm talking about new anime! Yes, that's right. The spring 2019 anime season launches this month.
Maybe you already knew that. After all, this season features a few anticipated series based on some beloved manga. We're finally getting the second season of superhero satire, One-Punch Man. Baseball lovers get to rejoice: Ace of the Diamond returns for an astonishing 52-episode third season. (Confession: I'm not a baseball lover but I love this anime.) And of course, as a Book Riot contributor, I would be remiss not to mention the literary-inspired Bungo Stray Dogs.
But if you've been following these seasonal round-ups of mine, you'll know I have a few restrictions. Specifically, I only feature manga that inspired brand new anime adaptations, not new seasons or continuations. With that in mind, here are they are.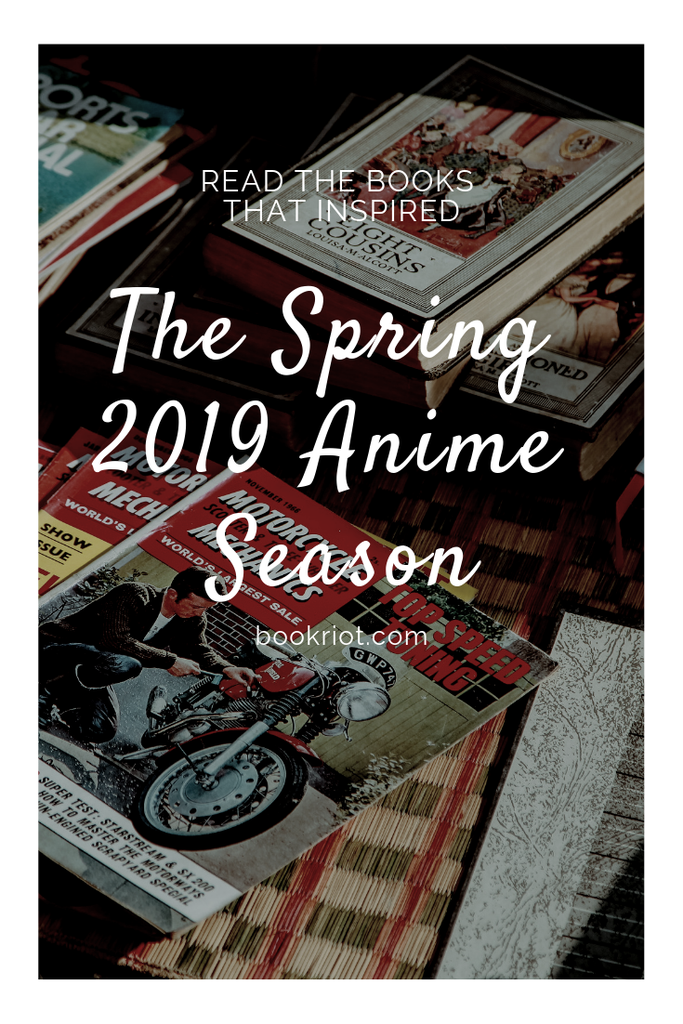 Wait, you protest. There already is a Fruits Basket anime. Why am I featuring this title? Because this new anime adaptation plans to cover the entire manga from start to finish. The 2001 anime aired when the manga was in-progress, and thus only covered the first 6 volumes. (For those who don't know, Fruits Basket consists of 23 volumes in the original Japanese release.) As far as I'm concerned, this is a new anime. For readers unfamiliar the series, Fruits Basket revolves a kind-hearted orphan who finds herself living with a family afflicted by a peculiar curse.
Three guesses what this manga is about and the first two don't count! In this series, a boy becomes a demon slayer when his family is killed by a demon. Now, there is a silver lining to this tragedy: his younger sister survived the attack. The downside? The encounter left her transformed into a demon. So in addition to seeking vengeance for his family's deaths, our protagonist seeks a way to restore his sister's humanity.
High school tutoring seems to be favorite plot point in the anime scene and the Spring 2019 anime season is no different. In We Never Learn, a high school boy tutors three different girls to help them get into the college of their choice. The catch? They need help in three different areas. One excels at math and science but is hopeless at literature and arts. Another is a genius in literature but stinks at math. And the third is a talented athlete but not so strong academically. Despite the title, let's hope they do learn enough to accomplish their goals!
Are you going to watch shows from the spring 2019 anime season? Or are you more of a manga reader? I noticed there are more original anime series premiering this season—meaning they're not adaptations of existing material like manga or video games—and I admit I'm intrigued. Sadly, that doesn't happen often these days.