Lists
Winning Isn't Everything: 10 Great Man Booker Nominated Books
Sponsored by ELMET, a novel by Fiona Mozley.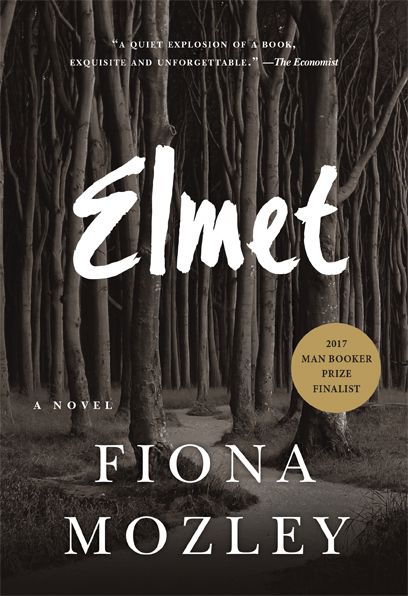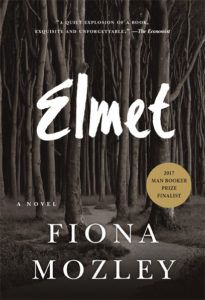 A finalist for the Man Booker Prize, Fiona Mozley's debut novel, Elmet, explores life on the margins and the power—and limits—of family loyalty. Narrated by teenager Daniel after a catastrophic event has occurred, Elmet mesmerizes even as it becomes clear his family's solitary idyll will not last. Daddy and Cathy, both fierce, strong, and unyielding, set out to protect themselves and their neighbors, beginning a chain of events that can only end in violence. Buzzfeed calls it "hypnotic and atmospheric…lyrical and evocative," and The Guardian named it one of the Best Books of 2017. Elmet is unforgettable storytelling.
---
I think it would be safe to say that not everyone agrees with outcome of competitions, whether it's the Academy Awards, the Super Bowl, or the presidential election. Take the Man Booker Prize, for instance. Every year, the list of nominees goes up, and I almost always have a favorite, although they are hardly ever the winner. (And after this debacle, I rarely say the words "Man Booker Prize" out loud.) The nominees made it as far as they did because of their excellence, and even if they didn't win, it doesn't make them any *less* excellent. In fact, many of them have won other awards.
So here is a list of marvelous Man Booker nominees that *didn't* win. Looking over the full list of nominees, I was amazed how many I have read. Take a peek for yourself and let us know in the comments which ones are your favorites!
We Need New Names by NoViolet Bulawayo
A powerful debut about a young girl in Zimbabwe and her struggles to get out of her chaotic country after violence breaks out. It's a beautiful meditation on immigration and identity.
Earthly Powers by Anthony Burgess
Everyone knows A Clockwork Orange, but this enormous tome about a past-his-prime author and a man up for sainthood is actually Burgess's masterpiece.

Half-Blood Blues by Esi Edugyan
Two narratives, 13 years apart, about a wildly talented black trumpet player in Berlin in 1939 who goes missing and the documentary being made about him in 1952. It's a fantastic novel about music, race, and friendship.
Mister Pip by Lloyd Jones
Heartbreaking little novel about a teacher named Mr. Watts, who stays and reads Great Expectations to the children of a war-torn island after all the other teachers have fled in the face of war.
The Restraint of Beasts by Magnus Mills
Mills is one of my favorite authors (criminally under-read in the States, IMO) and this is a darkly funny novel about three outdoor laborers about as smart as the hammers they're swinging.
The Fishermen by Chigozie Obioma
Four brothers in Nigeria disobey their mother and go down to the river to go fishing, where they encounter the town's mad prophet, who tells them a prophecy about their future that will cause devastation to their family.
Unless by Carol Shields
Okay, maybe you need to have written a heart-wrenching book to be nominated, because this is another heart-squeezer, about a mother trying to figure out what happened when her daughter suddenly drops out of school and begins living on the street.
Do Not Say We Have Nothing by Madeleine Thien
Thien's intimate, magnificent tale of two generations of an extended family in China, from those who lived during Mao's cultural revolution to their children who protested in Tiananmen Square. Marie and Ai-Ming are young women in present-day Vancouver whose search into their family's past drive the narrative Thien's wonderful novel.
A Fraction of the Whole by Steve Toltz
One of the funniest novels I've read. It's set in Australia, and is a Robertson Davies–esque story (in part) of a man recounting his time with his larger-than-life father, who has just passed away, and all the wacky adventures they had.
Fingersmith by Sarah Waters
Sarah Waters all day, every day. I love her so much. This absorbing historical fiction novel, an Oliver Twist tale of sorts, is about an orphan raised as a petty thief who takes a position as a maid to get closer to a rich mark.