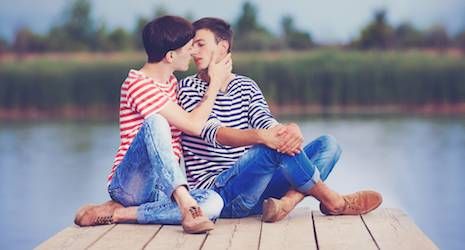 This content contains affiliate links. When you buy through these links, we may earn an affiliate commission.
This post contains spoilers for recent releases: THE GIRL FROM EVERYWHERE by Heidi Heilig, and THE RAVEN KING by Maggie Stiefvater. You have been warned.
I did not win any superlatives in high school, which might explain why I so enjoyed assigning these awards to my favorite make out scenes.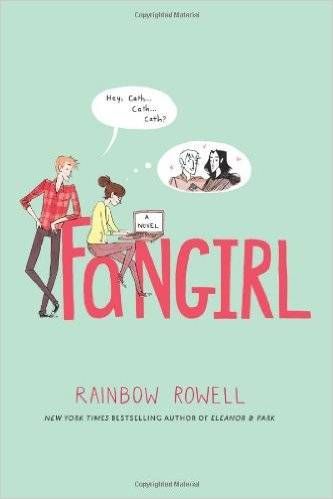 Most Likely to Steam Your Glasses: Cath/Levi, Fangirl
Rainbow Rowell writes makeouts to make you weak in the knees, but Cath and Levi finally locking lips in Fangirl is the kind of lengthy, breathless scene that begs to be read more than once. It has all the hallmarks of a bookish fantasy: slung together on a dorm room bed, reading a novel out loud, hand-delivered Starbucks fix. Everyone has been to the melty, helpless, tired, point where everything is deliciously blurred.
"The moment [the book] fell, he pulled her into him. Onto him. With both arms. Her chest pressed against his, and the paperback slid between their stomachs…He nudged his nose against hers and their mouths fell sleepily together, already soft and open…Levi's kisses were all taking…Eventually, she couldn't stay awake."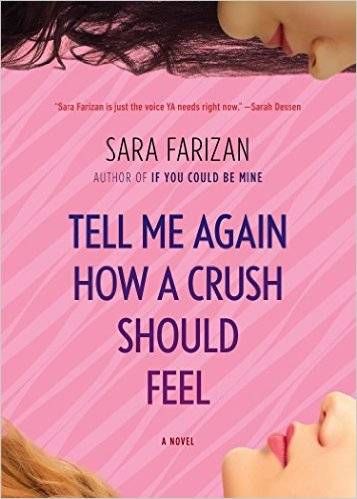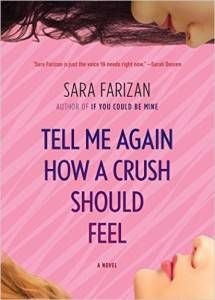 Most Cruel Intentions: Leila/Saskia, Tell Me Again How A Crush Should Feel
This one is so difficult. I wanted so much for Leila, and I identify so much with her in this scene, trying to act grown up, trying to be cool around this semi-stranger mega-crush. The power imbalance is slightly uncomfortable, and even though you are cheering for Leila getting a chance to be a part of the life she really wants for herself, it's such a breath of fresh air when she's in a much more equitable situation.
"I let out a nervous squeak and Saskia laughs. She takes the glass from my hand and puts it on the table. 'We'll keep it between us, yeah?' she says, and I nod, dazed. She leans in and kisses me, tentatively at first, and I tremble a little before I respond. I close my eyes and try to lose myself in the kiss. Saskia makes me forget almost everything as she claims my mouth. Wow."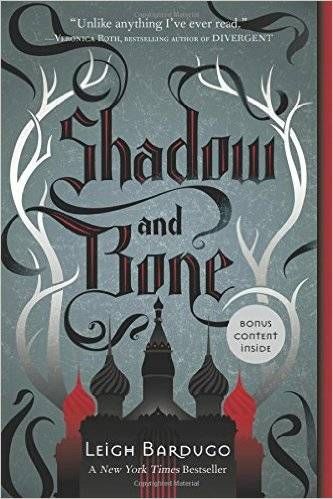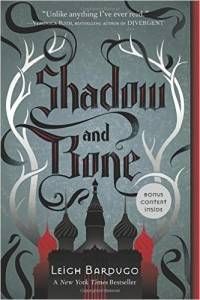 Most Likely To Make Your Mother Shake Her Head: Alina/Darkling, Shadow and Bone
There are some people who, even after the whole disastrous trilogy, ship Alina and the Darkling. I won't go that far, but I was very wrapped up the cautious, powerful attraction laid out in the first part of Shadow and Bone. The small flirtations and genuine (?) emotional connection between Alina and the Darkling build to the minor explosion on the night of their presentation, when the Darkling loses the fight between his wanting of Alina and his instinct for control. The sense of danger born of possibly getting caught is much preferable to the later danger of kidnapping and bodily harm, so smooch away.
"'Am I?' he repeated and he nipped at my neck. I gasped and shook my head, unable to think. He had me pushed up against the door now, his hips hard against mine. 'The problem with wanting,' he whispered, his mouth trailing along my jaw until it hovered over my lips, 'is that it makes us weak.' And then, at last, when I thought I couldn't bear it any longer, he brought his mouth down on mine."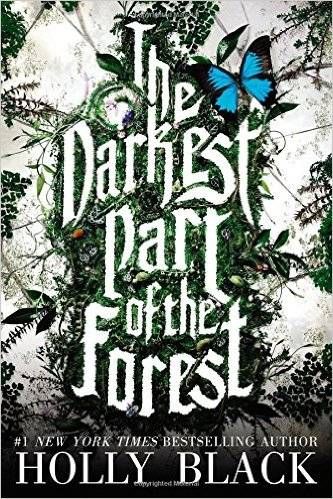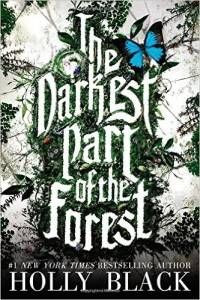 Most Powerfully Written: Hazel/Jack, The Darkest Part of the Forest
I wanted more (like, literally MORE books) from The Darkest Part of the Forest, but it was really refreshing to have a female lead in a YA novel who kissed a lot and was not tied up in knots over it. Hazel makes out often, but there is something about Black's language choices in her scene with Jack- all canted hips and unbuttoned jeans and hands splayed on skin- that lets you know this is the one that really matters.
"She kissed him, pushing him back against the ground, and then kissed him some more for good measure. His hands came up and under the back of her shirt, clever fingers sliding over her ribs. He looked obscene and filthy and gorgeous with his jeans undone and pushed low on his hips. With her hands splayed over her stomach and his hips canted towards her."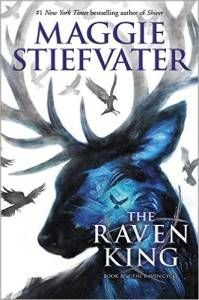 Most (or Least) Likely To Surprise You: Ronan/Adam, The Raven King
I did not know how badly I wanted this to happen for Ronan and Adam until it was hinted at early in this final installment of The Raven Cycle. After that, I could barely keep the pages from flying until I got to the point where they finally leaned into each other. Their first kiss is sweet, almost chaste, but the scene where they really get at it once the house is empty is on fire. I found myself bursting with happiness for two of the loneliest characters in the series. This is my favorite make out scene in a series about important kisses.
"When Adam kissed him, it was every mile per hour Ronan had ever gone over the speed limit. It was every window-down, goose-bumps-on-skin, teeth-chattering-cold night drive. It was Adam's ribs under Ronan's hands and Adam's mouth on his mouth, again and again and again. It was stubble on lips and Ronan having to stop, to get his breath, to restart his heart."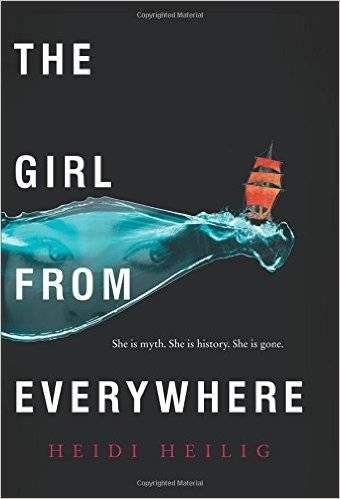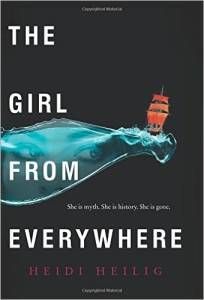 Most Understated: Kashmir/Nix, The Girl From Everywhere
It might not surprise you that I, a person who adores love triangles and make out scenes, is also a huge sucker for that banter-heavy flirtation that many book characters take part in before their probable relationships get underway. Kashmir and Nix live in this place, and it made me love them (Kash especially) from the get go. I was hoping for a kissing session for Kash and Nix, but when they finally had a moment, it was gentle and quick, because maybe flirting with Kash is more romantic than kissing him. There may be more where that came from because there's a second book!
"His other hand found my cheek, his thumb brushing the corner of my mouth. 'Paradise is a promise no god bothers to keep. There's only now, and tomorrow nothing will be the same, whether we like it or not.'
I bit my lip and tasted oranges; the juice was very sweet. 'Is that really true?'
His smile was bright in the moonlight. 'I promise."'
'Then I suppose…just tonight-'
This time I did not turn away, and so I discovered that his lips were even sweeter than the orange."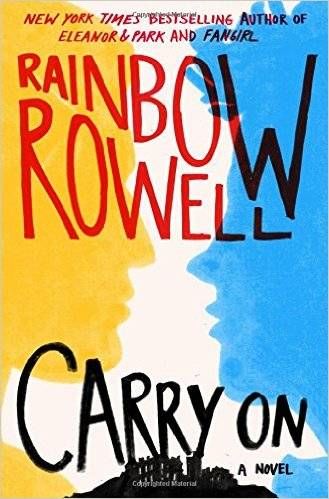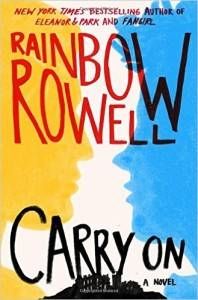 Most Anticipated: Baz/Simon, Carry On
Another Rowell? Er, yes, sorry, it's too hard to pick. Baz and Simon getting together was not a surprise to anyone who read Fangirl, but I wasn't sure exactly how the journey from nemesis to snog-fest would progress. The tension builds slowly, the crush revealed one side at a time, and even though Baz is so besotted, it melts me that Simon moves forward first. Kisses with a motive to hush or calm are so provocative. I love how often perspective shifts in this book, because you're almost always getting the story from both sides.
"He's rubbing my stomach and I close my eyes- because it feels good. (So good.) And also because I want him to kiss me again. Snow kissed me last night until my mouth was sore…He held himself up on all fours above me and made me reach up for his mouth- and I did. I would again…He likes this better than fighting."
These all ended up in YA territory because that's where I am in my reading life right now, but please, expand my mind. Any on-page kisses that have made you swoon and/or pump your first in the air?