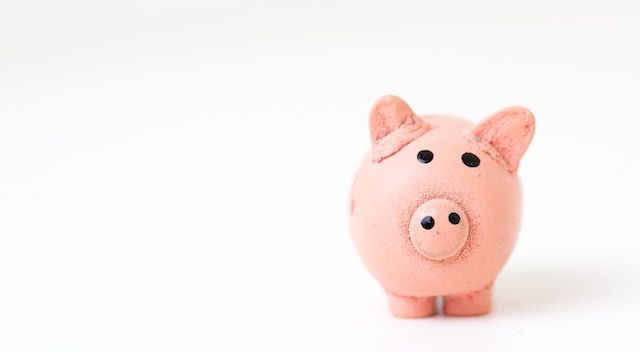 As a long-time fan of DonorsChoose and their commitment to helping teachers fund classroom projects, it seems fitting to highlight their campaign to help fulfill classroom wishes today on Giving Tuesday. Starting at 7 AM Eastern, all donations made through DonorsChoose will receive a 50% match. This means if you donate $20, DonorsChoose will donate $10 additional dollars, for a total donation of $30 toward a project. For a $50 donation, $25 will be added for a total of a $75 donation.
For every dollar, your impact is event greater today.
DonorsChoose is a leader in funding classroom projects, not just because of its ease but because costs are kept low. The breakdown of classroom projects is included for each ask, and once the project is funded, DonorsChoose purchases and sends those asks to the classroom. This method values the time and effort of the teachers in a vital way.
Over the last few years, we've highlighted a hundreds of literacy-based classroom projects and continue to encourage readers who can donate to do so every Friday with our Friday Fund Days posts. For readers who can't make a financial donation, every share of these projects helps, too—raising awareness of these classrooms and encouraging those who can donate to do just that and know their dollars are directly impacting young people.
Let's highlight a few classrooms today in honor of Giving Tuesday and the greater impact each donation will have today. Each of these classrooms is high need, meaning that a sizable portion of their students qualify for free or reduced price lunch.
The amount in parentheses are the dollar need as of Friday, November 29, 2019.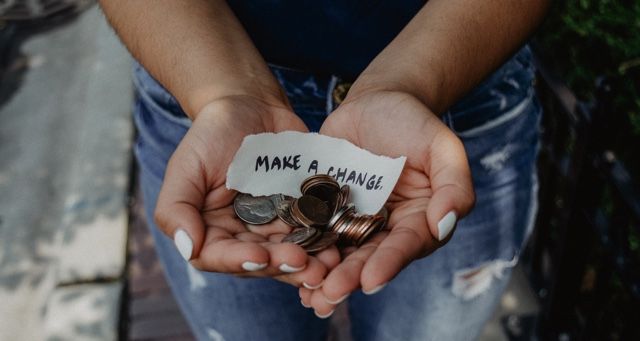 Hardin High School, Hardin, Montana ($185)
My Students
I work at a school where sometimes there is little hope because my students have experienced a lot of trauma.
I want to create an environment where I can bring truth and life into my students so they will understand that they are valued and have a purpose that is not defined by their circumstances.
The high school is mostly Native American students who are homeless, do not have both parents or are raised by grandparents. I love that my students are willing to try even when they have had a lot of pain in their lives.
My Project
This resources will be used to read and annotate the work in order to find the literary devices an author uses to bring meaning forward. I also like to be organized since I have over a hundred students and the materials I asked for in this project will facilitate structure.
My students feel a sense of safety when as a class, we are organized and have the materials we need to be successful in the classroom.
These resources will ensure that we are not lacking what we need to dig deep into poetry and literary works that may be difficult to comprehend.
Y'all…these kids want freaking highlighters. HIGHLIGHTERS!
Murrieta Valley High School, Murrieta, California ($158)
My Students
My students are an amazing group of hard-working young people. They come from a variety of backgrounds, cultures, socioeconomic statuses, and experiences. Currently, the materials provided by the school are out of date and do not provide the students with representative content. Contemporary novels and text are needed to enrich their experiences in my English class and provide a more complete picture of the literary canon.
These students have high needs to succeed and are very grateful for the support they're given.
I welcome you to support them in any way you can.
My Project
It is important that all students are represented in the content presented in the classroom. Marian Wright Edelman said, "It's hard to be what you can't see." The novel, "The Hate You Give" depicts a series of complex characters that will foster deep conversations about justice, racial tensions, courage, and coming of age. Her novel will help students become aware of others' experiences, build empathy, and encourage students to become advocates in their own communities.
Angie Thomas' rich story will lend to invaluable conversations I believe each student should be engaging in to be a mindful member of society.
Thank you for taking the time to invest in these young adults' lives and supporting education. I am grateful for your help in providing this opportunity.
Oxford High School, Oxford, Alabama ($400)
My Students
I teach 11th grade English at Oxford High School in Oxford, AL. We are situated along interstate 20 between Birmingham and Atlanta. My kids are amazing! My classes are inclusion, so there are many IEP's in action. My students are 49% African American or Hispanic. However, I feel every student could relate to The Hate U Give.
I firmly believe that representation matters, and in order for my students to engage in quality reading, they need to be able to see themselves in the texts.
Instead of novels with middle-class white males only, I wanted my students to also see young people of color, from a variety of backgrounds and struggles with which my students could identify. The book The Hate U Give would help teach them that nothing will ever change unless we all stand up for what we believe in, and until we treat everyone as equals.
My Project
My school has a large number of free and reduced lunch students. My kids are reluctant readers because they struggle to see themselves in what they read. These books will show my students something they can relate to, something they see in the news almost daily, and it will help them relate to uncomfortable situations and show them that they do need to stand up for what they believe in.
Starr faces what many high school students face on a daily basis!
She sets the bar for them and because of her and what she encounters, they can learn how to maturely handle racism.
Western Middle School, Louisville, Kentucky ($189)
My Students
The wonderful children at my school are so diverse in so many ways: ethnically and racially, as well as socioeconomically, and in their talents. We have a large English Language Learner (ELL) population speaking more than ten different languages and a large urban population from our neighborhood. We are a school for the arts, so all students major in one of the arts.
One of the challenges for urban middle school kids is finding books by and about people "who look like me." Our school is full of readers who are hungry for books that they can relate to.
Many are involved in a Project LIT book club, which is so popular we have to have three different meetings each month.
My Project
Jason Reynolds is an author of color to whom my students of all ethnicities relate. Look Both Ways: A Tale Told in Ten Blocks is a series of short stories about different middle schoolers at one school, and what happens to each of them when school is let out for the day.
In some of these stories, students will see themselves, and in others, they will see different lives being lived, all laid against the familiar backdrop of a middle school.
The scope for discussion and further understanding of each other is huge, and for this group, knowing that their peers are all dealing with something is profoundly comforting.
Having a class set of this book will allow our teachers to facilitate discussion, as well as to teach short stories to our children.
Tobe Turpen Elementary School, Gallup, New Mexico ($179)
My Students
My students are very resilient! Almost all of my students come from low-income households and are met every day with challenges ranging from broken families to difficult living conditions. Despite this, my students come to school excited to learn new things.
Our school borders a Native American Indian reservation and 85% of our students are Navajo.
All of the students at our school receive free lunch and breakfast. The students are hard working, and despite many hardships, they have continued to make great gains academically. Our teachers are very dedicated and provide many of our much-needed materials out-of-pocket.
My Project
My students need all of the exposure to nonfiction text that they can get. These educational kits will allow my students to have many opportunities to read, talk about, and write nonfiction texts.
Nonfiction text structures are foundational skills in fifth grade and essential to learning about the world around us.
These skills will facilitate continued learning throughout their educational careers and throughout their lives. Many of my students are learning English as a second language and talking and writing about text is very important to their progress. These kits will help and encourage many students in the coming years!