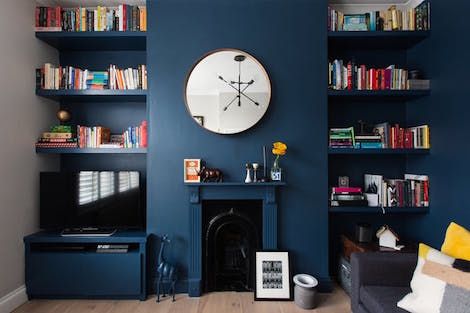 Make 2018 The Year You Finally Read More Books: Critical Linking, January 7, 2018
Sponsored by TarcherPerigee, publisher of My Friend Fear by Meera Lee Patel.
---
I want to read more. I really do. But it's easy to let myself off the hook, with all the responsibilities that come from having a gaggle of young children, a house to care for and work to do. But I also know that reading — good, solid, offline reading — adds a dimension to our lives that only books (or e-books) can offer. Let's determine to find a way to make more time for them in the coming year.
Nothing especially revolutionary here for die-hard readers, but great tips for those who are serious about changing their habits (ESPECIALLY the last one).
____________________
Virginia Woolf's New Year's Resolutions are, as the kids say, #goals.
____________________
I tried, I really did, to avoid mentioning our current president, but as wicked tyrants tend to do, he poisons every day. Still, since this is a forward-looking list, a joyful celebration of what's to come, I want to glance past him. This, too, will pass. In honor of our next president, the 46th—whoever she, he, or they might be—I picked 46 splendid novels, memoirs, anthologies, and collections I'm anticipating. These writers are here, their 2018 books are coming, and look how glorious.
This really is a glorious list of 46 books by women of color hitting shelves this year.
____________________
But local libraries are providing a way out for such book lovers, and creating new lures for other children, who haven't caught the reading bug, by doing away with late fees, automatically signing up students for library cards through their schools and allowing them to "read away" their fines and fees.
The most recent move was a vote last week by Los Angeles County supervisors to end late fees for patrons under 21 at county-run libraries, effective immediately.
Young readers in LA County are finding fines for overdue library materials going away (yay!).