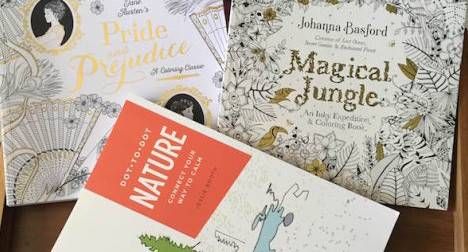 Giveaways
Mailbag Giveaway: Coloring Book Edition!
Twice a month, we give away books from our mail pile. This week, it's a grown-up coloring book edition!
We've got a Pride and Prejudice coloring book, a connect-the-dot nature coloring book, and Magical Jungle from Johanna Basford (whose Secret Garden started this whole craze). Just complete the form below to enter. Entries are open internationally and will be accepted until 11:59pm, Sunday, July 24th. Winner will be randomly selected.