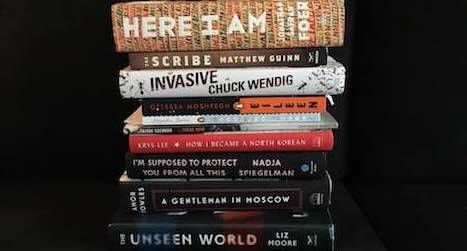 Mailbag Giveaway: August, 2016, Part Two
Welcome to August's second Mailbag giveaway! For the new folks: twice a month, we pick out ten rad books from our book mail to give to one reader! This go-round, we've got Jonathan Safran Foer's newest novel (and the first in over a decade), and new books from Chuck Wendig, Amor Towles, Liz Moore, and more. Check it out:
Just complete the form below to enter. Entries are open worldwide and will be accepted until 11:59pm, Sunday, August 28th. Winner will be randomly selected.