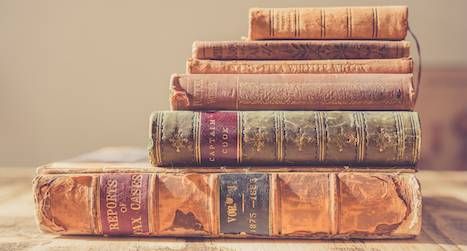 In Translation
Mahfouz's Lost Story Collection and 4 More Posthumous Gems
This content contains affiliate links. When you buy through these links, we may earn an affiliate commission.
Egyptian journalist Mohamed Shoair was researching a new book about Nobel laureate Naguib Mahfouz when he made a discovery. It was a file of fifty handwritten stories that had a note: "for publishing 1994."
That's a significant year for Mahfouzophiles. In 1994, the great Egyptian innovator was stabbed in the neck. Afterward, he had trouble holding a pen and couldn't write for more than a few minutes at a time.
As Shoair and Mahfouz's daughter, Um Kulthum, looked through the file of 50, they found most had been published. But eighteen of the stories had not. These will be published in Beirut on December 11, Mahfouz's birthday, under the title The Whisper of Stars.
An English translation by Roger Allen is forthcoming in fall 2019 from Saqi Books.
Mahfouz is hardly the only celebrated writer to have written a book that was published posthumously. Four more:
1957's Nobel literature laureate Albert Camus died in a car crash in 1960. A manuscript was found in the dirt near the vehicle: The First Man. It wasn't until 1994 that his daughter Catherine decided to publish the book. Although it was clearly unfinished, some critics still consider it a masterpiece.
1983's Nobel literature laureate died ten years later, in 1993. His novel The Double Tongue was reportedly in a "final draft" stage. It was published in 1995 to mixed reviews. Kirkus Reviews suggested: "The Nobelist's stature may have made it inevitable that this be brought to market, but admirers of Golding will recognize it for what it is: intriguing, but unfinished."
Sylvia Plath's Ariel
Ariel was Plath's second published poetry collection. It came out in 1965, two years after her death by suicide. The poems mark a sharp departure and her finest work. As Emily Temple writes at LitHub, "despite Ted Hughes's meddling, [Ariel] is a nearly perfect book."
Irène Némirovsky's Suite Française
Némirovsky was an accomplished author, having published 14 books. But she was arrested in 1942 and sent to Auschwitz, where she died of typhus. She left behind a notebook, but it was fifty years before her daughter looked inside. What she found was the first two of a planned series of five novels; it was published in a single volume in 2004.
Also read: Rachel Cordasco's "Pearl Buck and the Posthumous Novel"