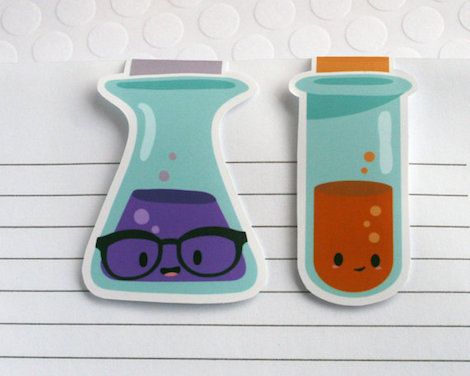 Clever, Cute, and Useful Magnetic Bookmarks You Need In Your Reading Life
Magnet bookmarks are having a moment. Or rather, they've been having a moment for a bit. Magnetic bookmarks are, for the most part, inexpensive, and can be made into a wide variety of fun designs. But what's likely making them so popular is a combination of the fact that they stay in place without marring book pages and the fact that so many are used alongside bullet journals and other awesome planners.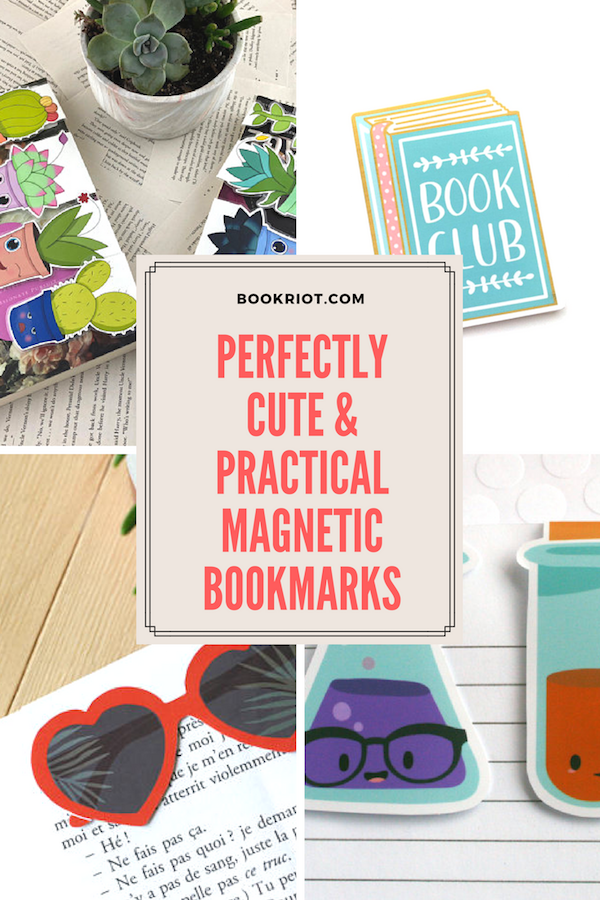 Find below an assortment of cute, clever, and useful magnetic bookmarks. I've included animals, colorful designs, and more, and nearly all of them are $5 or under…so if you see a few you like, go ahead and splurge a little bit.
Magnetic Bookmarks
Gold metallic magnetic bookmark, $5.
Set of cactus bookmarks, $3 and up.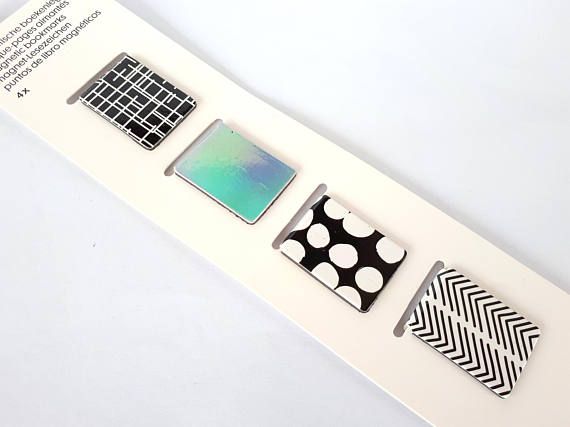 Check out these holographic designs—and you get four! $4.60.
Relive the glory days with these awesome cassette tape magnetic bookmarks, $5.40 and up.
Love butterflies? This blue butterfly bookmark is for you. $2.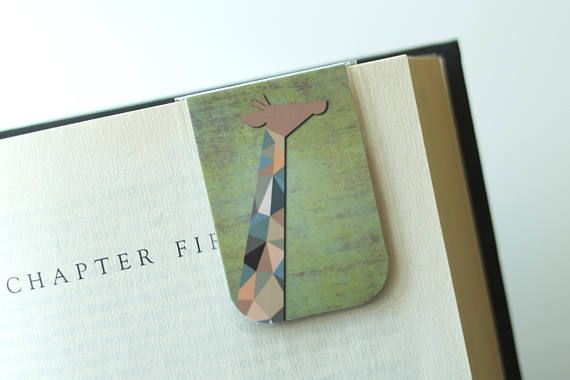 This magnet is for giraffe fans. $5.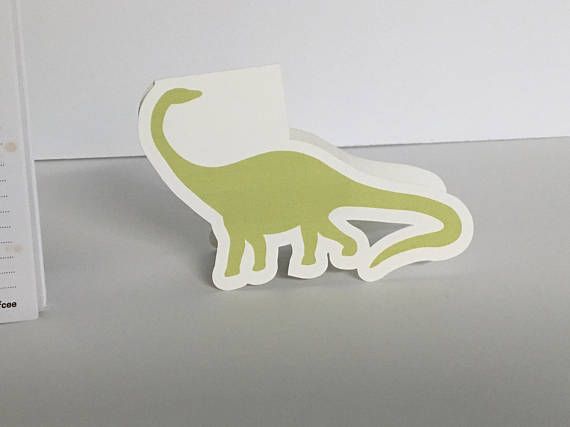 Can't get enough dinosaurs? Here's another! $2.20 and up.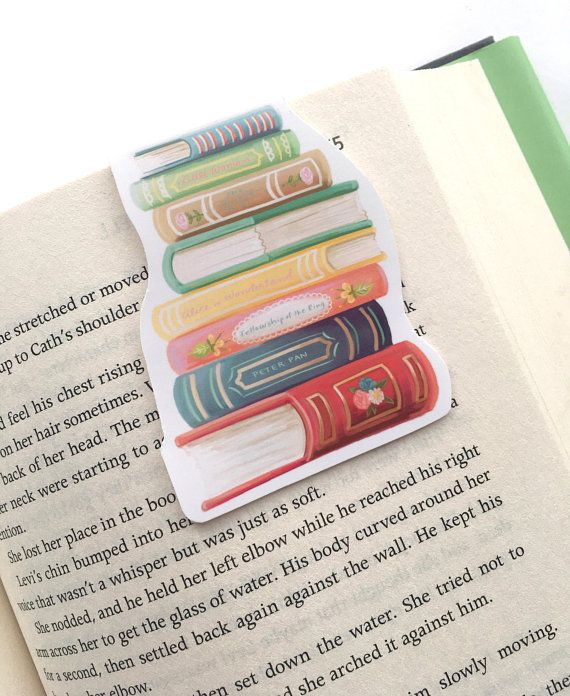 Go meta with this stack of books bookmark, $3.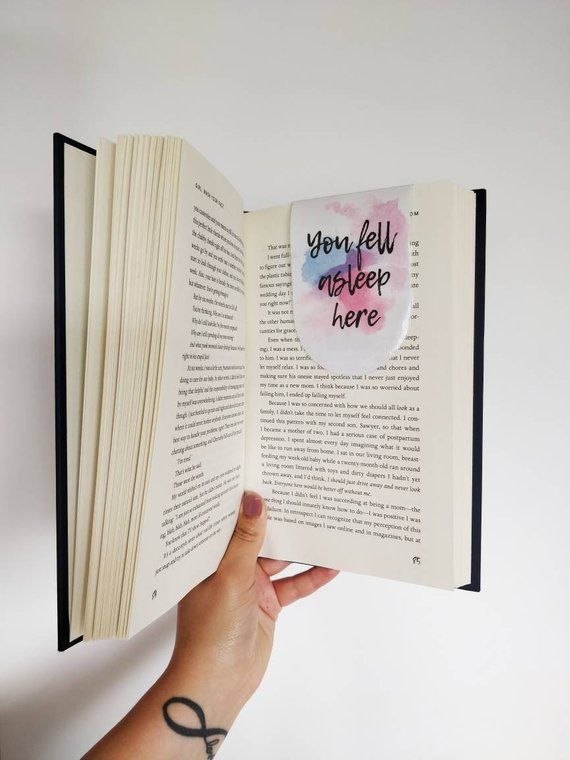 "You fell asleep here" is not a reflection of a book's content, but about human biological needs. $5.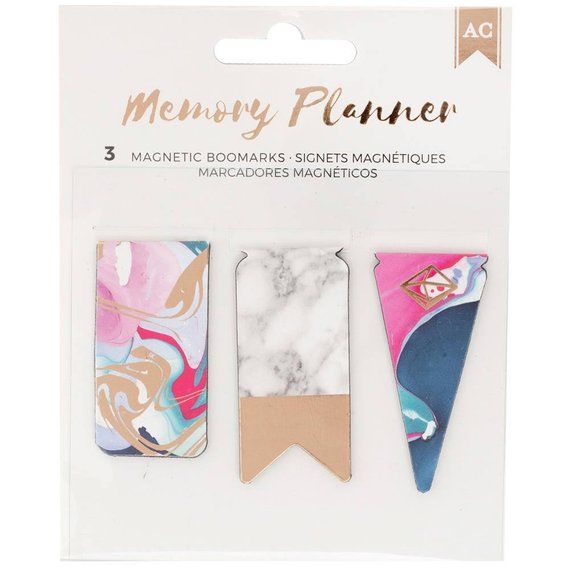 How pretty are these marbled magnets? $4.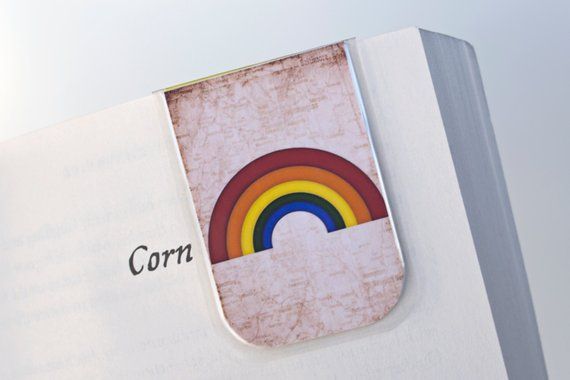 Rainbow magnetic bookmark, $5.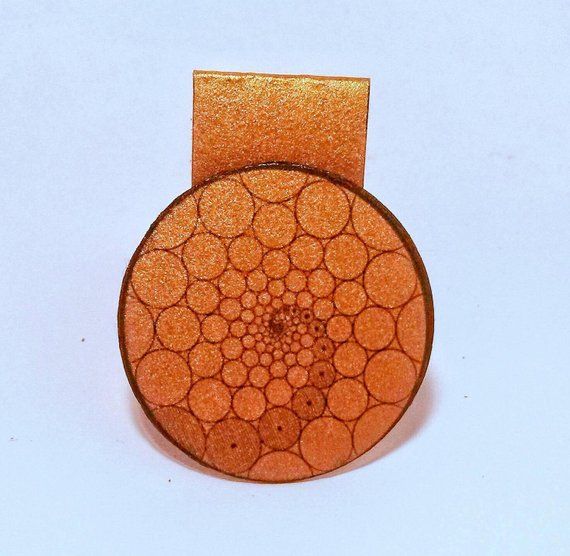 Sacred geometry + orange sparkles = cool bookmark. $4 and up.
Share a bookmark with your best friend. Set is $6.25.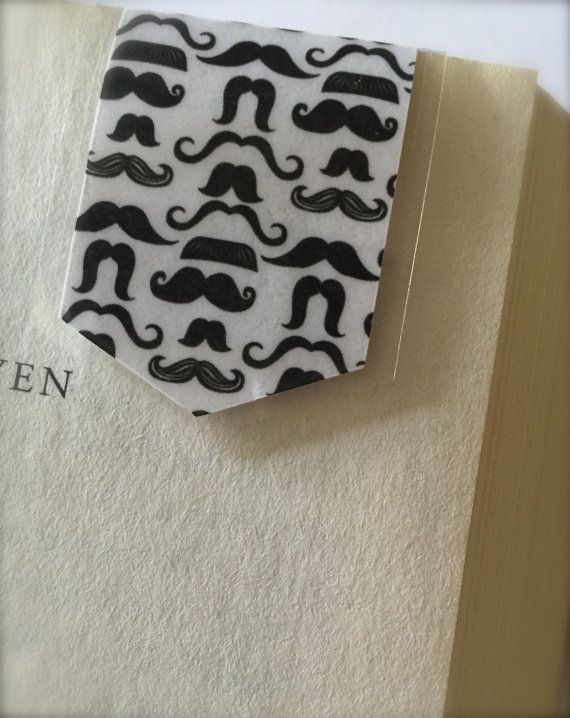 The perfect mustache bookmark, $2.
Keep your place in a stylish and fancy way with this gold herringbone bookmark, $5.
Red shades are always in style. $4.80.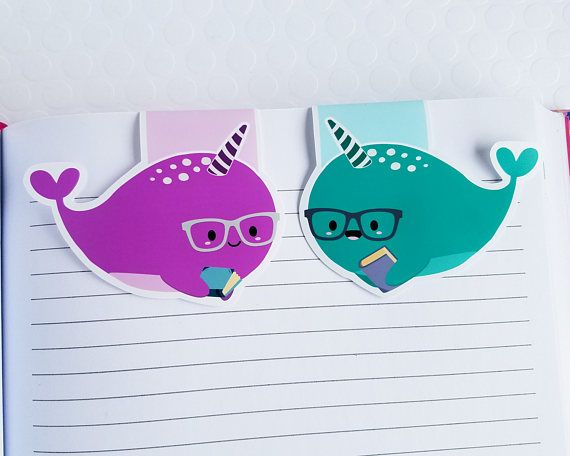 Perhaps you need a nerdy narwhal bookmark in your life? If so, this one is $5 and up.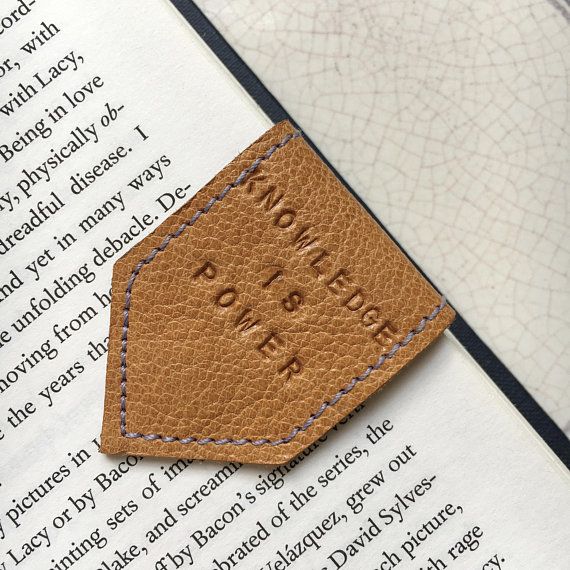 If you want to invest a little bit more money into a magnetic bookmark, you can get one made out of leather. $19.15 and up.
Grab a set of bookmarks featuring your favorite classic authors, including Poe, Billy Shakes, Jane Austen, and/or Lovecraft. They're $5 each or $18 for the set.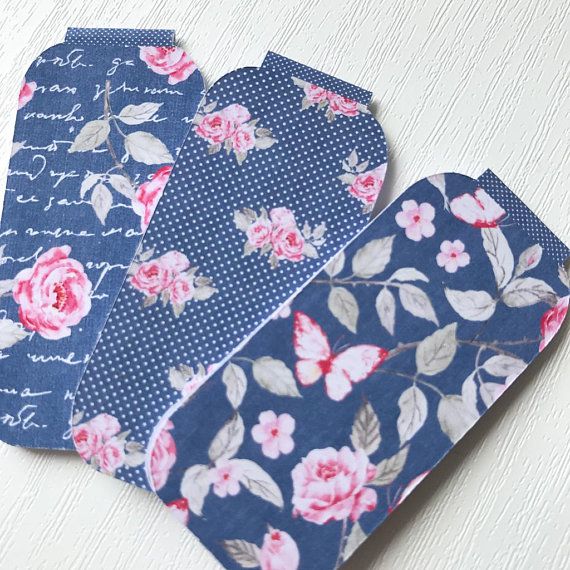 Pick up a set of three rose bookmarks for $8.21.
There's really no better way to categorize this set of bookmarks other than being a cool set of bookmarks. $6.60.
This one is pretty and fancy. $9.50 and up.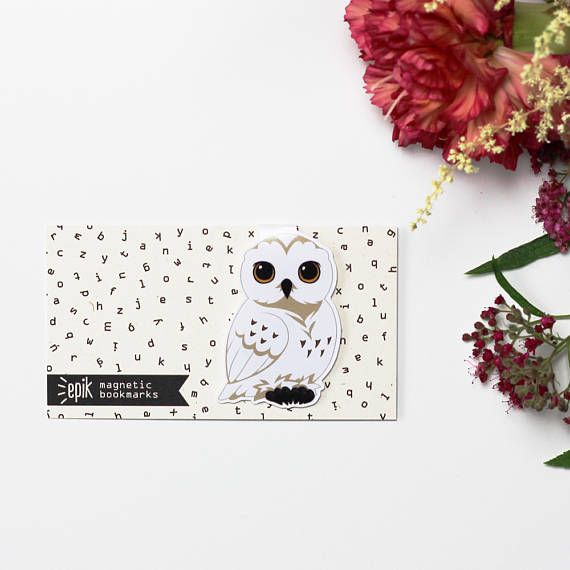 How can you resist such a charming owl? $2.40.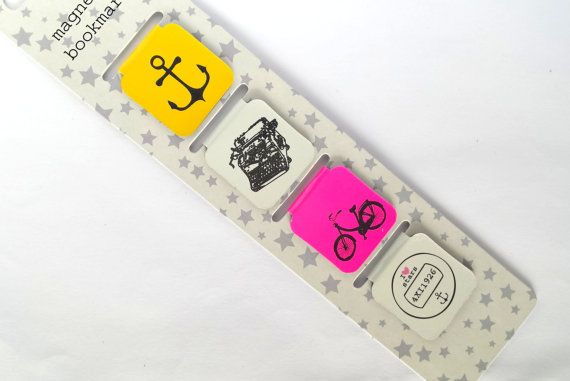 This set of brightly colored magnetic bookmarks includes an anchor, a typewriter, and a bicycle. $4.10.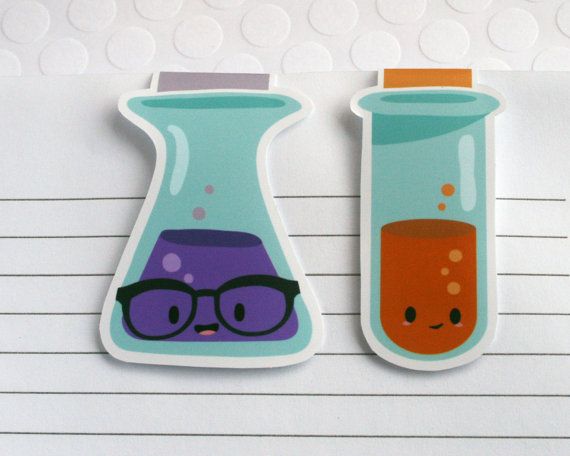 These science beakers are too cute for words. $5.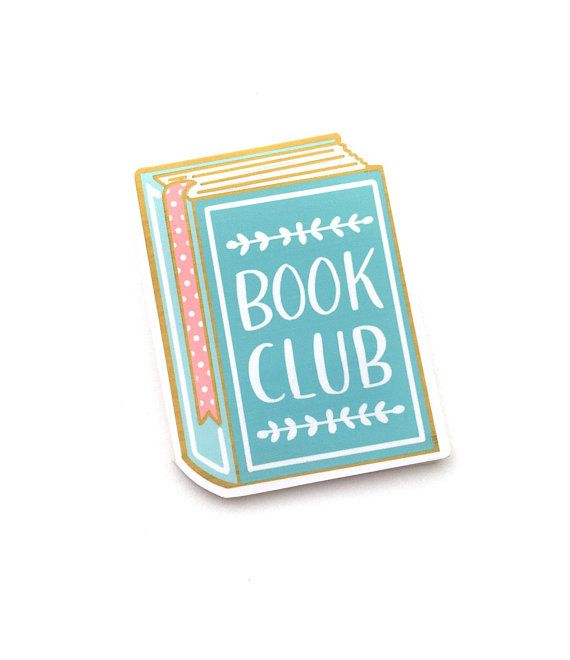 The perfect bookmark for your book club book. $3.
Select the perfect succulent bookmark from among eight designs. $5.
You probably need these Shiba Inus. $2.75 and up.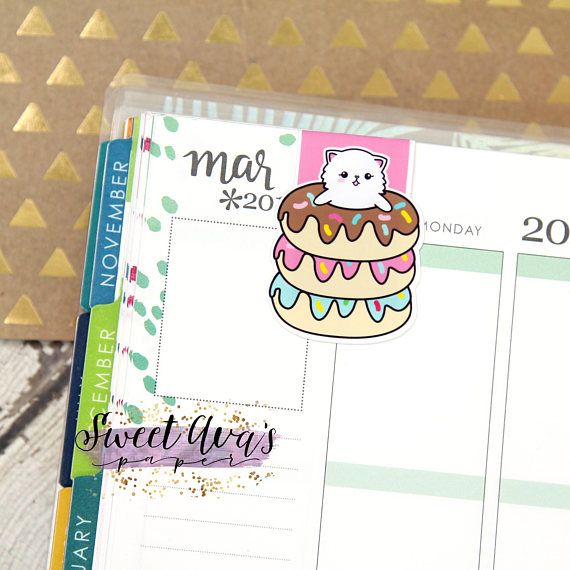 Cat with donut magnetic bookmark, $3.50.
If you love the idea of cats + bookish finds, you'll love this roundup of literary cat gifts.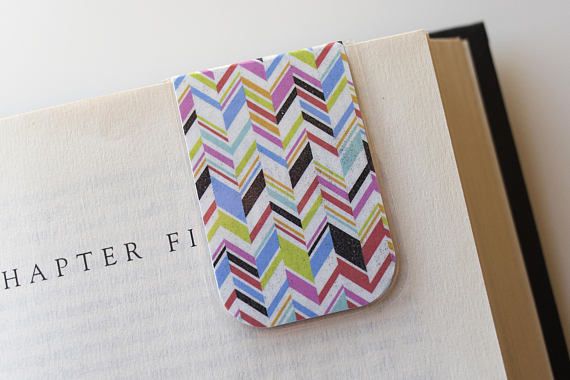 Keep it simple and stylish with a chevron bookmark. $5.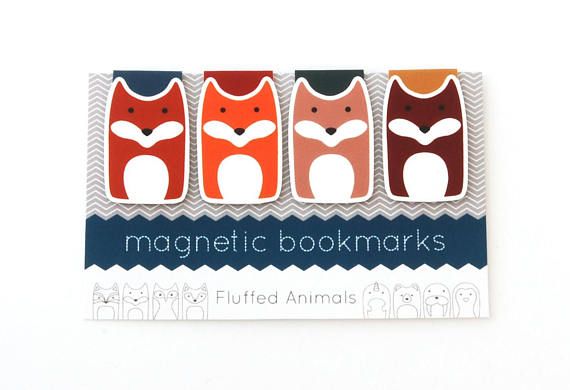 Get foxy! This set of fox bookmarks is $7 for all four.
Fox lover? Never fear. Here are more ideas of literary fox gifts.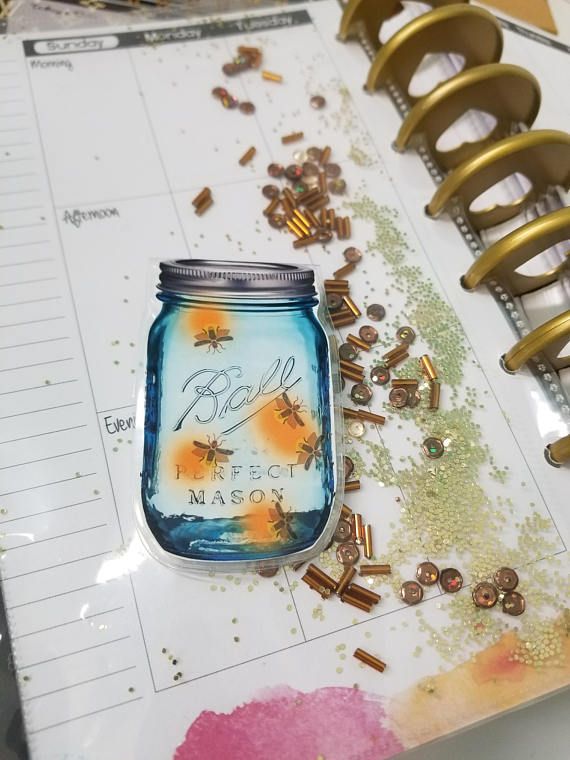 Fireflies glowing in a mason jar bookmark. $5.50.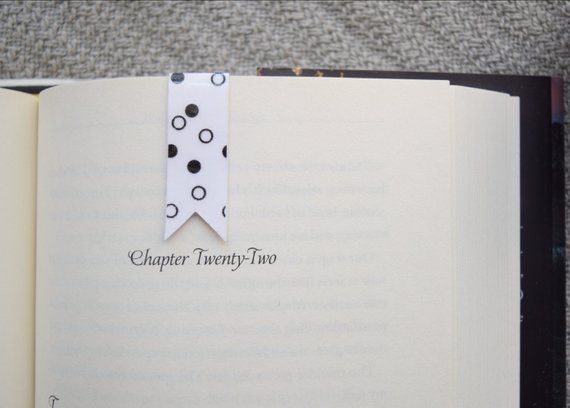 Keep it simple with this black and white polka dot magnetic bookmark. $2.
Want to explore more awesome bookmarks? Here are 50 free printable bookmarks, 14 awesome metal bookmarks, and a round-up of 50 fun bookmarks.