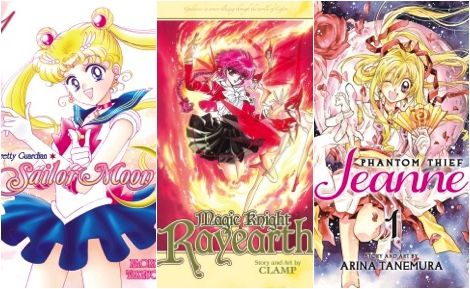 This content contains affiliate links. When you buy through these links, we may earn an affiliate commission.
Where are my fellow CLAMP fans at? I know CLAMP's presence isn't quite as pervasive in the manga world as it was in the '90s and '00s, but they haven't been forgotten. The queer characters? The bombastic use of feathers? Everyone literally losing an eye? The manga superteam may not have been the first Japanese creators to use (and abuse) these tropes, but an entire generation of fans associated these visual and plot devices with them. Why do I bring all of this up? We're getting a sequel anime adaptation of CLAMP's iconic magical girl manga series, Card Captor Sakura.
Here's the trailer:
https://youtu.be/jHzHzmif6G4
Are you excited? Interested in seeing the next chapter of the Sakura Kinomoto story? Don't worry. You only have a few more weeks to go until it premieres!
But in case you're chomping at the bit and don't know what to do with yourself, here's a list of magical girl manga to tide you over.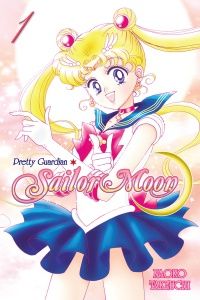 No list of magical girl manga would be complete without Sailor Moon. It's been 20 years since this seminal comic ended, but its popularity endures. In what has become a familiar premise, Sailor Moon follows a young teenager named Usagi Tsukino who gains the power to transform into a "pretty soldier" charged with the task of protecting the world from evil. Along the way, she gains an awesome girl gang of other pretty soldiers, finds love, and uncovers the secrets of her past life while trying to avert a tragic future. Sound intense? You better believe it.
Before Card Captor Sakura, CLAMP published a series about three very different girls who are summoned to another world in order to save it. While they do transform into more powerful versions of themselves, their alter-egos sport armor and giant robots versus the ribbons and ruffles we've grown to associate with the traditional magical girl. Because this is a CLAMP manga, there's a darker side to the girl's seemingly straightforward mission that flips everything on its head. If you're new to CLAMP's work in general, this one may be a good one to start with.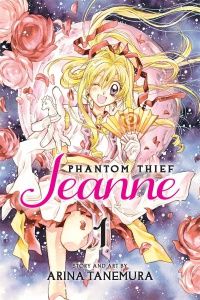 Manga is known, perhaps infamously, for its over-the-top premises. Phantom Thief Jeanne lives up to that expectation. Our heroine, Maron Kusakabe, is the reincarnation of Jeanne d'Arc and is charged with the task of collecting the pieces of God's power. Unfortunately, demons also covet these pieces of power for obvious reasons. Maron must seal the demons to stop them. Alas, they hide in works of art so when she seals them away, the artwork also vanishes—hence the moniker of Phantom Thief.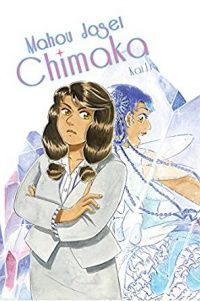 What happens when magical girls grow up? That's the question posed by Mahou Josei Chimaka. This comic features a main character—the titular Chimaka—who used to be a magical girl and, shocker of shockers, lost the final climactic battle to the bad guy. (Yikes.) When the comic begins, Chimaka is older, more cynical, and her magical girl days are behind her. Except her old enemy has returned, which means it's time for her to take up the mantle again. (A contextual note about the title: Magical girl translates to mahou shoujo in Japanese. Josei means young woman. So Mahou Josei means magical young woman.)
Are you excited about the new Card Captor Sakura anime? What are some of your favorite magical girl manga titles?