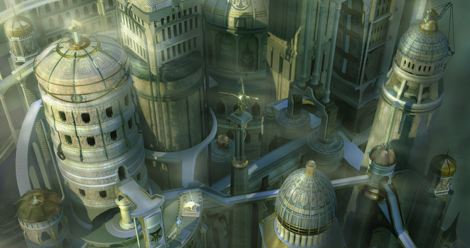 Newsletter 1
35 of Your Favorite Books About Magic and Politics
This Riot Recommendation is sponsored by Dark Horse Comics, publisher of The Legend of Korra by Michael Dante DiMartino.
The official continuation of The Legend of Korra!
Relishing their new relationship, Korra and Asami leave the spirit world . . . but find nothing in Republic City but political hijinks and human vs. spirit conflict!
A pompous developer plans to turn the new spirit portal into an amusement park, potentially severing an already tumultuous connection with the spirits. What's more, the triads have realigned and are in a brutal all-out brawl at the city's borders where hundreds of evacuees have relocated!
Written by series cocreator Michael Dante DiMartino and drawn by Irene Koh (Secret Origins: Batgirl), with consultation by Bryan Konietzko!
---
Even in the world of fantasy you can't escape politics, but it is so much more fun reading about political intrigue in fiction…with creatures, and sorcery, and fantastic settings, and strange powers. We asked you to tell us your favorite books about magic and politics and you responded! Here are 35 of your favorites!
The Mistborn series by Brandon Sanderson
The Broken Earth Trilogy by N.K. Jemisin
Red Rising Trilogy by Pierce Brown
First Law Series by Joe Abercrombie
October Daye series by Seanan McGuire
Perdido Street Station by China Miéville
Craft Sequence by Max Gladstone
My Lady Jane by Brodi Ashton, Cynthia Hand, and Jodi Meadows
The Goblin Emperor by Katherine Addison
Jonathan Strange and Mr. Norrell by Susanna Clarke
All Souls Trilogy by Deborah Harkness
Bookworm by Christopher Nuttall
The Girl of Fire and Thorns by Rae Carson
A Court of Thorns and Roses by Sarah J. Maas
Half a King by Joe Abercrombie
Winner's Curse by Marie Koslowski
An Ember in the Ashes by Sabaa Tahir
Republic of Thieves (Gentleman Bastards #3) by Scott Lynch
The Rise and Fall of D.O.D.O by Neal Stephenson and Nicole Galland
The Fury series by Jim Butcher
The Inheritance Trilogy by N.K. Jemisin
The Lions of Al-Rassan by Guy Gavriel Kay
The Physick Book of Deliverance Dane by Katherine Howe
The Farseer series by Robin Hobb
Kushiel's Legacy by Jacqueline Carey
The Winner's Curse by Marie Rutkoski
Mistress of the Empire series by Janny Wurts and Raymond Feist
Warbreaker by Brandon Sanderson
The Magicians trilogy by Lev Grossman
Stormlight Archive series by Brandon Sanderson
The Craft Sequence by Max Gladstone
Wicked by Gregory Maguire
Amber series by Roger Zelazny
Imager Portfolio & Saga of Recluce by L. E. Modesitt Jr.
The Lightbringer series by Brent Weeks
Save
Save
Save
Save