Maggie Gyllenhaal to Write and Direct Adaptation of Elena Ferrante Novel
This content contains affiliate links. When you buy through these links, we may earn an affiliate commission.
Maggie Gyllenhaal has announced that she will write and direct an adaptation of Elena Ferrante's novel The Lost Daughter. It will be her directorial debut. Elena Ferrante is best known for her popular series the Neapolitan Novels, beginning with My Brilliant Friend.
Gyllenhaal told TheWrap, "When I was starting out, if you were a lover of movies and somebody who was a storyteller—at least for me—I was like yeah, I'm an actress, and I'm going to put my storytelling and my ideas and my thoughts into my projects through my acting . . . It's only pretty recently that I've felt that I've sort of broken down a wall in myself where I kind of went, No, I think I'd like to direct."
She's been outspoken about her love of Ferrante, saying "Ferrante is a feminist hero for me, and part of what I find so heroic is her honesty—her honesty about the complicated nature of all of this. She thinks, and takes the time, and considers."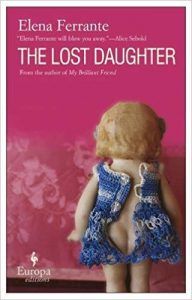 The Lost Daughter, translated by Ann Goldstein, is a standalone novel that follows teacher and mother Leda whose children leave home to stay with her ex-husband for a time. She expects to be lonely but instead feels liberated by her children's departure. She takes a vacation in a small seaside town in the south of Italy and encounters a family whose presence leads her to think about the difficult and unconventional choices she has made in her life as a mother and woman. "The apparently serene tale of a woman's pleasant rediscovery of herself soon becomes the story of a ferocious confrontation with an unsettled past."