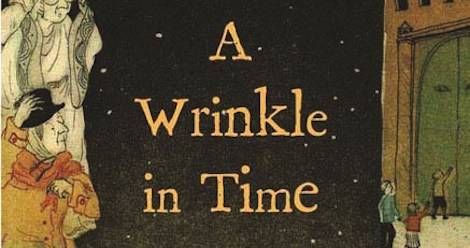 Children's
Reading Pathways To Madeleine L'Engle Books
This content contains affiliate links. When you buy through these links, we may earn an affiliate commission.
Growing up, I read books wherever—and in whatever order—I could find them. This meant that I often read series out of sequence. My first Madeleine L'Engle book was not A Wrinkle in Time but probably The Arm of the Starfish, in which Meg Murry O'Keefe's daughter, Poly, is a minor character. I even read the Time Quintet out of sequence. I was confused by the third book in the series, A Swiftly Tilting Planet, but intrigued enough to read the second book, A Wind in the Door. When I finally found A Wrinkle in Time, tesseracts and Charles Wallace's precociousness were familiar to me. I realized that this book would have astounded me even more if I'd started with it, so that's what I recommend when starting out with Madeleine L'Engle books.
1. The time Quintet
This is the publication order: A Wrinkle in Time; A Wind in the Door; A Swiftly Tilting Planet; Many Waters; and An Acceptable Time.
However, even this is not chronological in terms of the story. Many Waters takes place between A Wind in the Door and A Swiftly Tilting Planet. I also recommend reading The Arm of the Starfish immediately before An Acceptable Time. Starfish introduces Poly as a twelve-year-old, with Meg and Calvin as her scientist parents. In An Acceptable Time, a teenage Poly travels back in time (in a much more linear way than a tesseract) to an ancient civilization that practices human sacrifice.
Like another Rioter, I think that A Wind in the Door may be the best of the series. In the 1970s, before mitochondrial disease was well understood, L'Engle wrote about it with her mystical blend of science fiction and fantasy.
L'Engle's 1976 young adult murder mystery, Dragons in the Waters, also features Poly.
2. The Austin Family Chronicles
After the breathtakingly original fantasy for which Madeleine L'Engle books are best known, some readers might find this realistic young adult series more mundane. However, her gifts for writing about familial bonds, adolescent insecurities, and falling in love for the first time are still apparent here. Two must-read books featuring quiet, introspective protagonist Vicky Austin are A Ring of Endless Light and Troubling a Star.
3. Overlooked novels
Although A Wrinkle in Time was rejected 26 times, L'Engle had already published several novels by then. At Early Bird Books, Olivia Mason lists several lesser-known, early L'Engle books.
4. Nonfiction
After you've devoured Madeleine L'Engle books from each of these categories, you might be curious about her life. Her Anglican faith informed her worldview and work. Nonfiction books include Two-Part Invention, her memoir about her marriage, and Bright Evening Star, her personal, spiritual meditation on the Christmas story.
Madeleine L'Engle was a prolific author who wrote across various themes and genres. I tried to list her books in the most essential order, but even I haven't read some of her earliest work. Her work offers something for almost everyone—whether or not you usually read YA or SFF or the religious themes resonate with you. The magic of A Wrinkle in Time is a wonderful place to start.
What are your favorite Madeleine L'Engle books, and where should readers start with them?