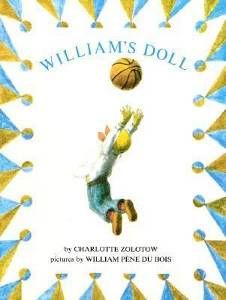 Me, every time a new Saga appears in Comixology for my enjoyment:
SAGA SAGA SAGA SAGA SAGA SAGA SAGA
— Swapna (@skrishna) October 29, 2014
It's sad that our first recap of Saga here at Panels is the last issue of the year. It's a brilliant series, creative and diverse, with strong characters left and right. I could gush on and on about it, but let's get down to the nitty gritty and see where we're leaving our characters for the next few months.
Alana
Sadly did not make an appearance this issue. So she's probably still in space, fighting the murderous Robot Janitor, who's taken Prince Robot IV's son, along with Hazel, Izabel, and Klara.
Marko
Makes an appearance at the very end of the issue in the clutches of Prince Robot IV (or have they teamed up to find their families? Very curious.)
Lying Cat
LYING CAT!! LYING CAT!!! She's back!!! She's been tranquilized by The Brand, brother of The Will (WHO IS STILL ALIVE), but she's a cat and she's lying and she's just pretty much the best. (NOT lying.)
Gwendolyn and Sophie
These two are still together, in The Will's ship (and have taken Lying Cat along for the ride), and believe it or not, they're trying to bring The Will back to life! They end up teaming up with The Brand and his Sidekick, which is just going to bring us all kinds of new awesomeness.
The Stalk
Wants to be a mother?? What????
Yuma and Ghus
Possibly been taken prisoner by Prince Robot IV and Marko? Or are they all going to work together? Has Prince Robot IV changed his stripes? Or should I say . . . CHANNEL?
(Come on, it was TOO easy.)
There's a lot of big questions for when Saga returns. Is there going to be another time jump? Is Alana still going to be addicted to drugs? Will Alana and Robot Janitor team up against Prince Robot IV? What is going on with Marko and Prince Robot IV? Is The Stalk going to end up having a baby with The Will? Were you as excited as I was to see Lying Cat again? Discuss/theorize/plot!