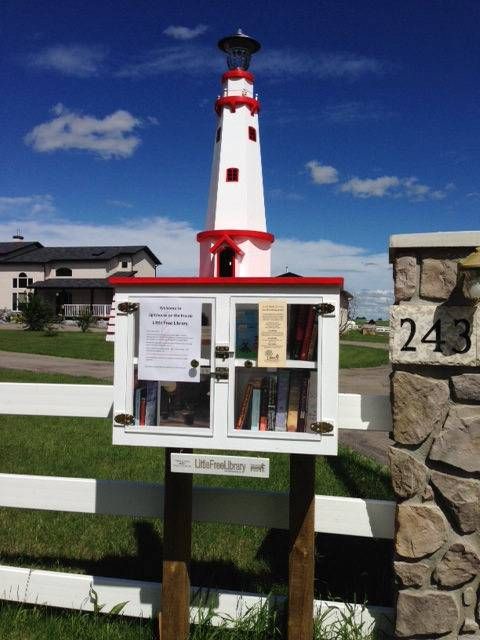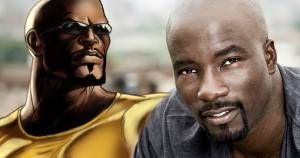 By now, most of us have watched "Netflix Presents Marvel's Netflix's Marvel's Jessica Jones AKA Jessica Jones" and read all of the subsequent reviews, recaps, and thinkpieces. I'm still working my way through it, but I'm excited (and I just can't hide it) because Jessica Jones is a smart, gritty, and groundbreaking show about and featuring superheroes. Of course, there are a couple of problems–MCU TV continuities are dangerous for black people–but overall, it's a fantastic show.
But today, I'm not talking about Jessica Jones–well, not about the titular character. Instead, I'll be focusing on everyone's favorite indestructible chocolate skinned Hero for Hire, Carl Lucas…AKA Luke 'Sweet Christmas' Cage. Luke Cage, alongside being Jessica's bae, is a staple in Marvel's super teams and one of the most respected characters in the Marvel universe. Today, we'll be giving you some of Luke's best stories to prepare you for MIke Colter's take on Luke in the standalone series, which is slated to premiere in 2016.
Who is Luke Cage?
Luke Cage began his career as an unfortunately dressed blaxploitation themed Hero for Hire and stuck to defending his tiny corner of Harlem. Born and raised there, Luke Cage (born Carl Lucas) spent his formative years as part of a gang called the Rivals alongside his friend Willis Stryker, and they rise through the criminal ranks together. Lucas eventually realizes that his actions are doing him more harm than good, so he goes straight while maintaining his connection to Stryker. This, obviously, couldn't last.
Stryker eventually gets his ass handed to him by the mob and his girlfriend leaves him, running directly into Lucas's arms. Seeing this as a betrayal, Stryker plants heroin on Lucas and tips off the FBI. Cue Lucas's stint in Seagate prison, where he makes some enemies, undergoes an experimental procedure intended to kill him, and comes back literally stronger than ever: Lucas is now superhumanly strong, with nearly indestructible "steel hard" skin. He escapes Seagate prison and heads back to Harlem, where he becomes a profit-based superhero.
He eventually becomes best pals with Iron Fist, befriends the Fantastic Four, and joins the ranks of the Avengers, but in terms of the upcoming Netflix show, we're probably going to meet him way before he gets all buddy-buddy with Captain America, which I approve of. Luke Cage is, for me, a very important character and one of my favorite heroes of all time. Luke's everyman appeal and down-to-earth style of superheroics gets him respect from every hero worth their tights. Though Cage started out as a parody, he becomes an important and essential character in the fabric of the Marvel universe, the leader of several superteams, a husband, a father, and one of the most interesting representations of a black man that we've seen in comics.
Sweet Christmas: Classic Cage Stories
Luke Cage: Hero for Hire #8-9: by Steve Englehard, Joe Tuska, William Graham, Jr., Stan Goldberg, and Denise Vladimer.
Cash rules everything around Luke. In this story, Dr. Doom hires Cage to handle some business but conveniently forgets to pay. Luke isn't having that, and with some help from the Fantastic Four he invades Latveria during the middle of a civil war and lays the smack down on Doom. This story not only depicts Luke's toughness, but also how seriously he takes people's word. The art here is fantastic, and Englehard gives us the iconic line, "Where's my money, honey?"
Who else could say that to Dr. Doom and live? Nobody except Luke Cage.
Power Man and Iron Fist #50: "Freedom" by Chris Claremont, John Byrne, Dave Cockrum, Dan Green, Francoise Mouly, and Denise Wohl
This issue doesn't mark the first appearance of the Power Man/Iron Fist OTP bromance, but it is the start of their official team up, marked by the new title (the book was originally titled Power Man). In this issue, Luke Cage's criminal record is cleared and he becomes a free man.
Power Man and Iron Fist (vol. 1) #123: "Getting Ugly" by Jim Owsley, Mark Bright, Jerry Acerno, Julianna Ferriter, and Janice Chiang
Written by one Mr. Jim Owsley (you may know him as Christopher Priest), "Getting Ugly" is a gritty story that stands up and stares race in the eye (featuring a serial killer who kills only black people) and Luke's conflicted connection to the people in his community. It also features a team-up between two of Marvel's most prominent black superheroes: Luke Cage and The Falcon.
Straight Outta Harlem: Contemporary Cage Stories
Alias #24-#28: "Purple" by Brian Michael Bendis, Michael Gaydos, Matt Hollingsworth, and Cory Petit
Alias, the critically acclaimed graphic novelization of Jessica Jones (and the book that inspired the netflix series) is making its way back onto the sales charts, and Luke Cage has many features in the series. The standout, however, is this arc, in which Jessica wrestles with her feelings about Luke and discovers that she's caught the pregnant…and Luke's the daddy. This directly leads to New Avengers Annual #1, (by Brian Michael Bendis and Olivier Coipel) in which Jessica and Luke jump the broom.
New Avengers (Vol 1.) #1-#6: "Breakout!" Brian Michael Bendis, David Finch, Danny Miki et al., Frand D'Armata, Richard Starkings, and Albert Deschesne
This series, which began in 2004, sees Luke recruited first by Spider-Woman (Jessica Drew), and then by Captain America to be part of a New Avengers #squad following the deaths of Hawkeye, Ant-Man, and The Vision. This is the story that catapulted Luke Cage into the 20th century and begins his transformation into a capable leader of superhero teams.
New Avengers (Vol 1.) #22: "New Avengers: Disassembled (Part 2)" by Brian Michael Bendis, Leinil Yu, Dave McCaig, Richard Starkings, and Albert Deschesne
Cage's connection to Harlem is a signature feature of his character. He'll gladly fight–and die–for the often marginalized and forgotten about folks who live in Harlem, including his wife and child. This story, couched in Marvel's "Civil War" maxi-series, is where we see Luke throw down with SHIELD in opposition to the Superhuman Registration Act.
Mighty Avengers (Vol 2.) by Brian Michael Bendis and Various Artists
With the primary Avengers squad off in the far reaches of the universe dealing with maniacal aliens and godlike shiny people, Luke Cage teams up with the criminally under-utilized Spectrum (Monica Rambeau) and the Sensational Spider-Man (Otto Octavius) to fend off an assault by Proxima Midnight, an underservant of Thanos twice removed. Luke is a draw in this series, not the star, but he serves as a leader and a rallying point for this younger and more eclectic Avengers team. We also get a little insight on Luke's father, James Geary, in issues #8 and #9.
Luke Cage Noir #1 – #4 by Adam Glass, Mike Benson, Shawn Martinbrough, Nick Filardi and Cory Petit
A part of the Marvel Noir series of books, Luke Cage Noir re-imagines Luke as a Prohibition-Era enforcer who is forced to go up against his best friend in order to keep Harlem safe. This hard-boiled noir mini-series is reminiscent of a Walter Mosley novel, and features some great art by Shawn Martinbrough.
Of course, there's a lot more. I know for a fact that I'm missing some of Luke's best standalone and one-shot adventures. What else did I overlook? Let me know in the comments.