I never thought that I'd fall head over heels for audiobooks, but now I can't get enough of them. When I was first introduced to audiobooks, I wasn't the biggest fan of them, thanks to my short attention span when it comes to listening. In reality, I just hadn't found the perfect book to listen to and get hooked on until a few months ago.
My first Audiobook Fail
When I first began listening to audiobooks, I listened to Pride and Prejudice by Jane Austen. And to be completely honest, I could not get into the story. The narrator spoke in a monotone way that dragged on for hours, and within minutes, my attention drifted off. I couldn't recall what the narrator was saying most of the time. This caused me to avoid audiobooks at all costs. I foolishly assumed that all audiobooks would be mundane, but boy was I wrong.
Finding my love for Audiobooks
A month ago, I discovered a wonderful app called Libby. If you live near a library that is connected to Overdrive, an online database for e-books and audiobooks, you can download Libby, on your phone, laptop, or tablet. This app allows you to take out digital books from your library for free. Libby helped me discover my love for audiobooks. It allowed me to experiment with different novels that I've been meaning to read, without spending a dime on them. Libraries truly are a gift to us.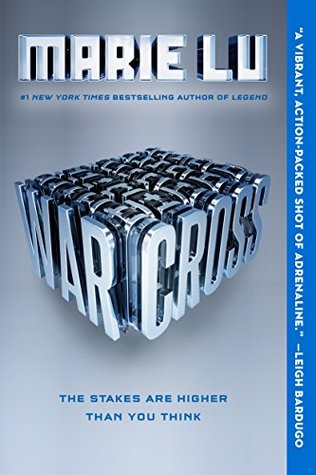 By using Libby, I decided to test out some audiobooks to see if any would grab my attention. This is when I stumbled across the audio version of Marie Lu's Warcross. This is action-packed, Young Adult, Sci-Fi novel follows Emika Chen, a hacker and bounty hunter in New York City. Her life turns upside-down when she successfully hacks into the global sensation, virtual reality game called Warcross. Emika is sure she will be arrested for her crime. Instead, the creator of this virtual reality game wants her to compete, undercover in Warcross, to find whoever is trying to sabotage the infamous game filled with deceit, unlikely allies, and hidden secrets.
Listening to Warcross made me feel as though I was running alongside Emika as she competed in a game taking place in a digital world. It hooked me immediately and kept me listening to it while I cleaned my room, as I cooked, and even when I was washing my hair. I discovered how versatile audiobooks were, and how they turned mundane activities into small reading spurts.
I Love Speeding up Audiobooks
Another thing that I discovered is the ability to speed up or slow down the narration of an audiobook. I personally like listening to books at 1.75x speed. This helps cut down my reading time to finish novels quicker than I imagined. I'm an incredibly fast talker, so having a narrator match that speed helped hold my attention for longer periods of time.
Audiobooks helped me knock out my TBR
Listening to audiobooks helped me get through novels that had been sitting on my To Be Read pile for months. It also gave me the courage to dive into classic novels that I've been meaning to finish for a while. Classic novels can be full of dense descriptions and narrations, but listening to them helped me understand the storyline without spending hours staring at the novel itself. The first classic that I finished, audibly, was The Picture of Dorian Gray by Oscar Wilde. It was an immersive, dark read that kept me wondering what was going to happen next and is perfect for Halloween time!
I knew that I'd never get to The Picture of Dorian Gray if I had to physically read it. The chapters are long with walls of texts, so being able to listen to the novel helped me finally finish it. Thanks to audiobooks, I'm eager to listen to novels that I've had on my TBR pile for months. Rather than having to set out the time to read them, I can now read as I clean, cook, and commute to and from campus.
I'm so glad that I discovered my love for audiobooks. I can see myself finishing a large number of novels at a speed that I never imagined, thanks to the ability to loan them from my library for free. If you're wary of trying out audiobooks, I'd highly recommend starting with an action-packed novel that's sure to sweep you off your feet and take you on a journey that you'll never want to end.