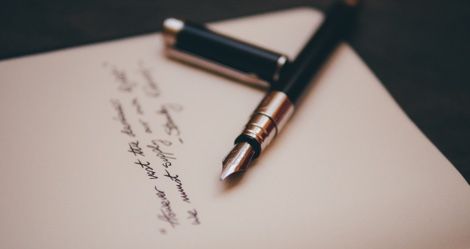 This content contains affiliate links. When you buy through these links, we may earn an affiliate commission.
There are some stories that walk into your life at the right moment and leave a lasting impression on you. These are the novels that you completely lose yourself in. The stories filled with characters that you connect to and feel as though they are long-lost friends calling you home.
In honor of the fantastical stories that have shaped me as a reader, I decided to write love letters to some of my favorite books to thank them for the lessons they taught, the comfort they brought, and the happiness they carried into my heart.
Thank you for teaching me about a piece of history that was brushed under the rug for so many decades. The story you have to tell still swims in my thoughts and is one that will always hold a special place in my heart. I am forever grateful for the knowledge you brought me and your ability to make me feel both hopeful and devastated at the same time.
I am forever amazed that words can strike so many emotions inside of me. You are a novel that will always be on my mind, and I'm forever in awe of it.
There will never be a story that has infatuated me the way that you did. From your prose to your complex characters to the vivid atmosphere you create, I am in awe of you.
I still recall reading you during cold mornings in my college campus while the rest of the students were still slumbering in their dorms. Your words brightened the air around me and transported me to a world I never wanted to escape. You reminded me how magical storytelling can truly be.
What an explosive, wondrous and exciting story you are. Your characters each brought forth something wonderful to the table and made me feel as though they were real-life friends causing chaos around me. You remain one of the most thrilling and evocative young adult duologies that I've ever read.
I am forever grateful for your band of strong-willed misfits who all had their own faults and shortcomings. They remind me that even the strongest of people have their own battles to wage behind closed doors.
Thank you for making me feel seen. I have ranted and raved to the world about how much you mean to me, and yet I don't feel as though my words could do justice to describe the way you made me feel. Never have I felt truly represented in literature. My family's experiences and my Cuban-ness was never reflected in the countless stories I read. That was until I picked you up, during one summer day, and the rest was history.
Thank you for validating my feelings, highlighting my diasporic thoughts, and making me eternally proud to be a daughter of two resilient Cuban parents. You gave me the representation that I've been searching for my whole life. You made me proud of my history and validated a lifetime of thoughts that have been swirling in my head. Thank you. For you, I am eternally grateful.
The world has sung your praises more times than I can count, but let me add myself to the masses. I am so grateful to have picked you up on a whim, after hearing that there was Cuban representation woven into your story. You combined two of my favorite things in the world: Old Hollywood and a strong-willed female lead. The story you had to tell resonated with me in ways I'll never be able to discuss with others.
Evelyn brought forth comfort to my heart and made me utterly breathless by her journey. All that she stood for felt as though a mirror was being shown against my own personality. This story sung to me. It filled my heart with sadness, hope, joy, and laughter. By reading this book and journeying alongside Evelyn's illustrious life, your story whispered to me, "Never let anyone make you feel lesser for who you love, who you are, or who you want to be. Keep your chin up, look them straight in the eye, and never let your voice waver. You have so much to offer to the world. Don't let anyone take that from you."
The world doesn't know how vibrant and thrilling you are because I was lucky enough to read an early copy of your story. But once you are released to the world, then everyone will understand why Beatriz Perez has become an inspiration to me. Not only did I dive into a wonderful story about being a Cuban exile in America, but I also found myself in Beatriz's shoes because she stands for the same beliefs and values that I do.
Hopefully, all readers will stumble upon a character that they can connect to on all levels and feel like an extension of themselves. And, for me, that was Beatriz Perez. I thank you for her courage, resilience, and take-no-crap attitude that thrives inside me, as well. Thank you, Beatriz, for making me feel as though I'm not alone as I live in America, longing to visit an island my family once called home.
Dear Wild Beauty by Anna-Marie McLemore,
There comes a time when readers stumble upon a story that is so gorgeously written that they wonder how someone so talented could string beautiful words together to create such an illustrious tale. And for me, that was what you did. Not only did I get an awe-inspiring magical realism story about generations of Latinas living in an enchanted garden, but I also fell head over heels for wondrous prose that inspired me as a writer.
I am forever in awe of your ability to help me escape reality. For a brief moment, I lived beside the Nomeolvides women who offered me comfort, adventure, and strength in the darkest of times. Thank you for reminding me that writing is an art and each sentence is its own little masterpiece.