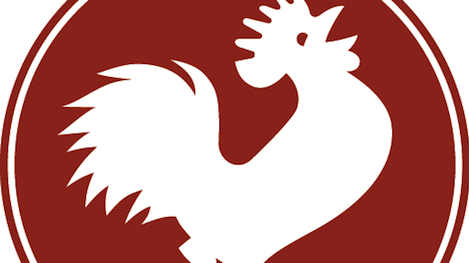 This is a guest post from Teresa Preston. Since 2008, Teresa has been blogging about all the books she reads at Shelf Love. She supports her book habit by working as a magazine editor at a professional association in the Washington, DC, area. When she's not reading or editing, she's likely to be attending theatre, practicing yoga, or doting on her toothless orange cat, Anya. Follow her on Twitter @teresareads.
---
I've been interested in literary prizes ever since I first knew of their existence. In elementary school, I sought out books with the Newbery medal. As an adult, if I see a book has won the Booker or any of the many other well-known awards, then I'm willing to at least give it a look to see if it'll suit me.
But I'm under no illusion that literary prize winners are the best books of the year. At best, they're books that a group of well-read people found worthwhile. That's not a bad thing, but the question of what's worthwhile is a subjective one. Worthwhile for what? Education? Entertainment? Aesthetic value? And that doesn't even get into the politics of what gets submitted for what prize and what never gets a serious look because the publisher or author doesn't have the resources to promote it. Literary prizes have value for helping readers find interesting books, but it's not a perfect system.
That's where the The Morning News Tournament of Books comes in. Launched in 2005, the TOB is the March Madness of the book world. Books are paired up in brackets, a judge assesses the two books and selects a winner, and that winner takes on another winner in the next round. Late in the tourney, a pair of popular vote winners are resurrected as zombies to take on the potential finalists. The author of the winning book is entitled to a live rooster, the source of the contest's nickname, The Rooster.
The beautiful thing about the Rooster is its embrace of subjectivity. All the judges have to explain their decisions, a pair of commentators weigh in on the choice, and readers are encouraged to discuss and debate in the comments. It's always a lively discussion, especially when a judge fesses up to flipping a coin or not reading a book. Sometimes a judge's reasoning seems dumb (Our Souls at Night lacks warmth? Really? Nope, nope, nope). And sometimes a judge knocks out a well-loved book but offers such great reasons that the book's fans don't mind.
Rooster contenders are pleasingly diverse in style and authorial background. A stalwart like Anne Tyler might come up against a translated book co-written with a group of juice factory workers. The competitors tend to be books that might be classed as literary fiction, but the organizers are fond of including young adult books—The Fault in Our Stars made the finals in 2013—or books that don't fit any category, like Anne Carson's Nox, a poem/memoir/translation/art object. You never know what you'll get in the TOB. The key seems to be finding books that will start conversation.
And this is what I love about the TOB. It opens the doors to all different kinds of books, all different kinds of readers (not all the judges are "book people"), and all different definitions of quality. All literary prizes have the potential to start conversations—how many times have you wailed over what isn't on the latest prize list?—but for the Rooster, the conversation is part of the design. It's what makes the Bookternet so great distilled into one glorious month of curses and celebration.