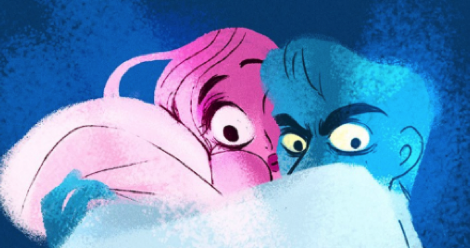 I'm always on the lookout for Hades and Persephone retellings. It's one of my favorite tropes in romance. Mainly because of the tropes inside this trope (trope inception!). A grumpy Hades and a soft Persephone? Enemies to lovers? Marriage of convenience? It's the perfect combination. But most of the time you find a Hades that doesn't have the best intentions.
I want to point out I do know the problematic aspects the original myth has. I don't want to support work that romanticizes abduction or abuse. Some of the times, you may find a Hades and Persephone retelling where Hades is just abusive and horrible with Persephone, even though he is depicted as the strong hero. Don't let them fool you, we can have a gentle and caring Hades too.
Lore Olympus, a web comic created by Rachel Smythe, a New Zealand–based digital artist, mixes the greatest tropes together and gives you a modern retelling of The Abduction of Persephone myth that will make you obsessed. It made me obsessed and each week I crave for another chapter to come out. You can read it at Webtoons.
I'll be listing 5 reasons why everyone should go and read Lore Olympus.
The beautiful art
It's not only that the story will enchant you, it also has beautiful art and style. Rachel Smythe's creations are outstanding and out of this world. Her lovely care for the details and color scheme in this web comic will grab you so hard. The comic is filled with colors, many representing the characters when they are on scene. You'll see that each fits the character so well! It just leaves you wanting more.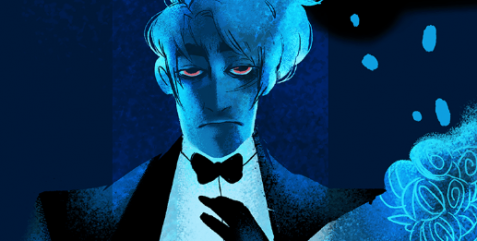 Hades in a suit
I think I have had dreams about this. I always wanted to read about a Hades who wears a suit 24/7 and just owns it and everyone looks at him when he passes by. Lore Olympus made my dreams come true. It even has the phrase: "Hades, all the fine suits in the world…won't change the fact that you stink of death." (ch.1) How can someone not love this comic from the start?
You can also get to see Hades driving a sports car fabulously.
Another thing you can see? Hades is short-sighted so there is a scene where he puts on his glasses. It seriously has all the little things you have always wanted.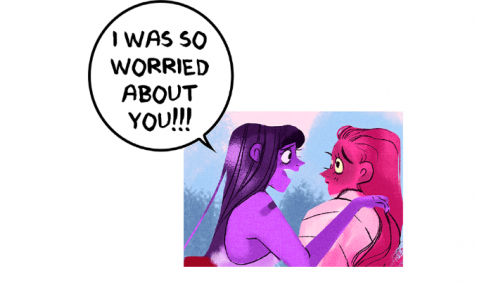 Artemis and Persephone are BFFs
Everything starts with Zeus's party. Everyone is going, it's the party of the year, and it's the first time Persephone is going out onto the world. Artemis is there to accompany her and give her some advice. (She lends Persephone a dress that makes Hades say she is even more beautiful that Aphrodite!!).
We see all throughout the chapters how close they are and how protective Artemis is of Persephone. They are even roommates. It's truly glorious and fun to watch their expressions and how Rachel Smythe draws them together.
All your favorite Greek Gods are back
And not in the way you know them! Lore Olympus is a modern retelling and we see all our favorite gods dressed to the nines and living in the city like rockstars. Instead of a three-headed dog, Hades has 7 puppies. Aphrodite has a group chat with Eros. Poseidon wears a manbun!
It doesn't have many chapters right now but I'm pretty sure we'll get to see all the gods, each telling their own story.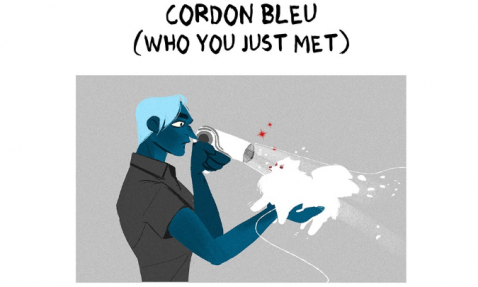 Hades and Persephone's love story retold
If you have read many retellings of the myth, you may already be expecting something. But you will get such a good feeling when you see how this story is retold in Lore Olympus. Instead of an alpha and evil Hades, we get a shy and lonely Hades. A lonely Hades who only wants people to like him, who lives in the cold Underworld alone. When Persephone tells him to mention all his dogs's names, he can't believe it. Because probably no one has done that before. No one is interested in his life, but now he might have found someone!
There is also a very large height difference. Persephone is petite and Hades is a tall, tall guy. It really puts this couple in another level. The cute faces they make to each other, the banter (she calls him a scoundrel!), everything builds up this fascinating relationship.