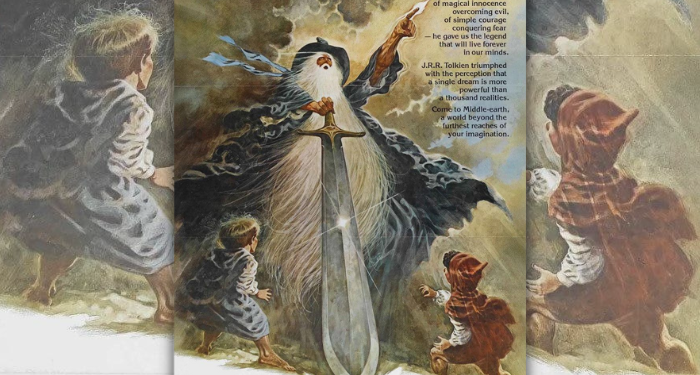 This content contains affiliate links. When you buy through these links, we may earn an affiliate commission.
In autumn, I always get the longing to revisit Tolkien's legendarium. Often this means rereading Lord of the Rings. But Lord of the Rings adaptations, too, act as a thoughtful conversation between the canon and artist interpretations.
Because there are many adaptations, it can be hard to know where to start — and some adaptations can be overshadowed by the Peter Jackson films. As to which adaptation is best, that's a complex discussion. I can, however, offer some pros and cons to each to keep in mind as you decide which adaptation to try or revisit.
Read on for a list of the best-known LOTR adaptations, along with a list of pros and cons for each entry. Audiobooks, radio dramas, TV and film adaptations, musicals, and video games are all included.
I've also added a recommendation list of LOTR discussion and analysis podcasts. While not all are Lord of the Rings adaptations in the strict sense, I would be remiss not to include them because they offer valuable thoughts and contributions for newcomers and longtime fans alike.
TV and Film Lord of the Rings Adaptations
Lord of the Rings Games
Lord of the Rings Podcasts
For more podcast recommendations, check out this list of the best LOTR podcasts.
---
Still can't get enough LOTR? You might also be interested in A Guide to Lord of the Rings Special Edition Sets and When Does Lord of the Rings Get Interesting?