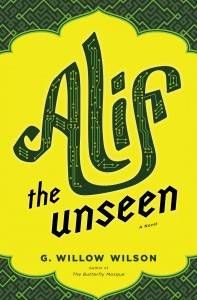 Fiction
Looking Forward to the Flaherty-Dunnan First Novel Prize
As is often the case with lists – at least the lists I make – it is the item on top and the item on bottom that get my attention. I have a tendency to gloss over the middle. I always intend to go back, and I usually do. I will with the three books in the middle of this list, Five Books to Look Forward to in 2012. For now, though, I want to draw your attention to two of the titles on the list. Why? Because they both just found themselves on another (short) list, one marking them as finalists for the Flaherty-Dunnan First Novel Prize.
It was a Cather/Garcia Marquez comparison that initially drew me in, but that turned out to be inaccurate. It had plenty of Cather in the pioneer, forging a new life in the American frontier sense (a la My Antonia), but very little Garcia Marquez. I love Garcia Marquez, but his version of the forging a new life in the jungle (a la One Hundred Years of Solitude) is just not the same. It's not only a matter of the setting, either. The characters and their motivations are different. The challenges they face are different. There is a huge difference in chronicling the life of one generation of one family and chronicling the rise and fall of a whole community. The two books just don't have the same feel – and that's a good thing.
Ivey takes the folktale that she started with and builds upon it in such a way that it more than stands on its own two feet. Despite the chilly, snow-covered setting, the story has a warmth to it. It is, at times, bittersweet, but the sweet far outweighs the bitter. That being case, I would have to say that The Snow Child reads more like a collaboration between Willa Cather and Michael Crummey. The magic that runs through the pages of The Snow Child is more in tune with that in his novel Galore. Even considering her source material and these stylistic similarities, Ivey creates a story that is wholly original. It is also complete in a way that first novels often are not. I didn't feel like it was missing anything, and I find that so many first novels are. That's quite impressive.
Alif the Unseen by G. Willow Wilson
After my initial enthusiasm for this book, I kind of forgot about it. The next time I saw it mentioned, I fixated on the hacker aspect of it and said to myself "Gee, Cassandra. You're not into stories about hackers. They're always too technical." I put it aside. As I was reading back over this list, though, I was reminded that things were not as they seemed with this book. Not only did it get compared to Neil Gaiman, it received a glowing blurb from Neil Gaiman – "G. Willow Wilson has a deft hand with myth and with magic….You should read what she writes." With that, I picked it back up and started reading.
I think the thing that I like most about this story is that it is, at its heart, a typical tale of young love. It takes place in the present day (more or less) in an unnamed Middle Eastern city. It's about a boy, Alif, who sees the girl next door, Dina, as little more than scenery. They are friends – as much as they can be given the societal norms governing the way that males and females interact – but that is all they can ever be. He thinks little about the woman she has become behind the veil that covers her face. He regrets that he has gotten her involved in his problems, but it takes quite a while before he fully understands why. Wilson takes their story and wraps it in magic and mystery.
Alif is on the run from the government because a program that he wrote, Tin Sari, caught their attention and led them back to the place he calls home. A man known as the Hand also suspects that he is in possession of an ancient and very powerful book, the Alf Yeom and will stop at nothing to get it. In order to escape the danger in his reality, he must enter the world of magic, one that he thought only existed on the pages of the novels that he read. The love story takes a back seat, but as the novel goes on, Dina is never far from his mind.
The novel has many of the same elements in it that are present in Gaiman's Neverwhere. There is a society that exists right alongside our own. We're just too blind to see it. There are bad guys chasing the good guys, trying to get their hands on something that they don't fully understand in a blind quest for power. And there's a bit of social commentary, too. Gaiman is more subtle, while Wilson confronts it head on. It is clear that the Arab spring had an impact on her writing. Given how long it takes to bring a book to market, I was pleasantly surprised to see that element present. If those events in Egypt and elsewhere had not occurred, the revolution that is just starting in Alif may have seemed like magic, too. It worked. It worked much better than I would have ever expected from an author on their first time out.
There are six other books on the short list, and they've all caught my attention, whether online or in the store. I'm interested in seeing how they hold up to The Snow Child and Alif the Unseen. I wish them all well, but I am a bit partial to these two titles. I would not be upset if one of them won.