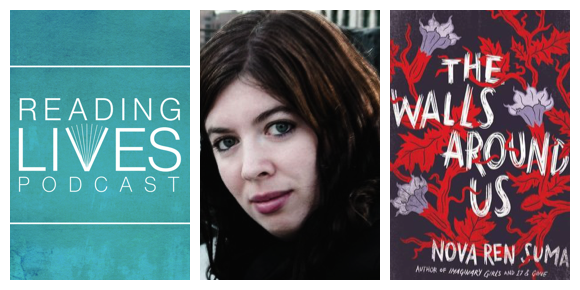 Children's
Look Out for Perfect Square's "Yo-Kai Watch" Manga
This past weekend, I left Canada (the land of poutine, and the home of Alpha Flight) to attend New York Comic Con (NYCC). It was my first time attending, and the convention was much MUCH bigger than FanExpo Canada, the biggest con I had attended at that point. On Thursday, I was invited to a breakfast celebrating the launch of Yo-Kai Watch to North American audiences.
Yo-Kai Watch is a supernatural comedic adventure series that started off as a video game created by LEVEL-5 for Nintendo 3DS. It launched in Japan in 2013, and became extremely popular before the decision was made to bring it over to North America as a big transmedia launch this fall.
Nate Adams is just an average kid until the mysterious Whisper gives him a device that allows him to see what others cannot, Yo-kai of all shapes and forms! Now, armed with the Yo-kai Watch, Nate, Whisper and their new invisible friends embark on an all new supernatural adventure!

Yo-kai, inspired by the yokai of Japanese folklore, are not ghosts or monsters or creatures. They can't be seen by the human eye, but they're everywhere, and whether they're phantoms or everyday objects discovering their higher purpose, Yo-kai personalities are distinctly humanlike!
North American audiences will not only get the video game for the Nintendo 3DS (I got to play it, and it was fun), but also board games (Monopoly/Life), toys (i.e. the watch featured in the show), the anime (it debuted October 5th on Disney XD), and the manga.
The manga will be published by Viz Media's imprint, Perfect Square, and is set to debut the same day as the video game on November 3rd. Both volume one and two will be available at the same time, and then each volume will be published bi-monthly. Noriyuki Konishi is writing and drawing it with input from the original creators, LEVEL-5, and it's rated A for All Ages. The fact that we're getting a manga as part of this transmedia launch is important because it could be a major step in making manga an even more widely read, and mainstream reading experience among children more so than it already is.
If the anime takes off in the same way that Pokemon, Dragonball Z, Digimon, and Sailor Moon did, then the logical step would be to have the manga, toys, video games etc on hand for these young fans to buy and enjoy. From what I've seen, these kids are going to have a lot of fun.