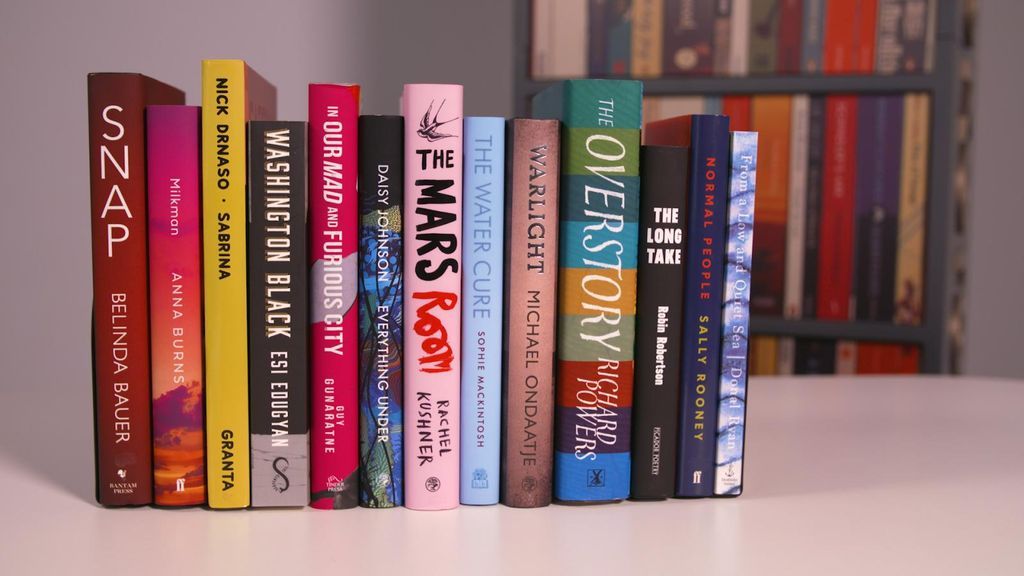 News
Longlist for the 2018 Man Booker Prize Announced
This content contains affiliate links. When you buy through these links, we may earn an affiliate commission.
The Longlist for the 2018 Man Booker Prize has been announced! Big publishers dominate (aside from my fave indie, Serpent's Tail) but the diverse range of genres and writers on the list is very exciting.
Stand outs include Sabrina by Nick Drnaso, the first graphic novel to ever be longlisted. Washington Black is the long awaited third novel from Canadian author Esi Edugyan (her last novel was published in 2011). Michael Ondaatje is nominated for Warlight, a wartime novel set in London during the Blitz. And crime writer Belinda Bauer finally gets an overdue nomination for Snap.
"Perhaps unsurprisingly, given the times, there were many dystopian fictions on our bookshelf – and many novels we found inspirational as well as disturbing. Some of those we have chosen for this longlist feel urgent and topical, others might have been admired and enjoyed in any year. All of these books – which take in slavery, ecology, missing persons, inner-city violence, young love, prisons, trauma, race – capture something about a world on the brink." – Kwame Anthony Appiah, chair of the 2018 judges.
The other judges are Val McDermid, Leo Robson, Jacqueline Rose, and Leanne Shapton.
The Longlist for the 2018 Man Booker Prize:
Snap by Belinda Bauer
Milkman by Anna Burns
Sabrina by Nick Drnaso
Washington Black by Esi Edugyan
In Our Mad And Furious City by Guy Gunaratne
Everything Under by Daisy Johnson
The Mars Room by Rachel Kushner
The Water Cure by Sophie Mackintosh
Warlight by Michael Ondaatje
The Overstory by Richard Powers
The Long Take by Robin Robertson
Normal People by Sally Rooney
From A Low And Quiet Sea by Donal Ryan
The shortlist will be announced on 20th September and the winner on 16th October. My money is on The Water Cure by Sophie Mackintosh. What book(s) are you rooting for? Let us know in the comments!