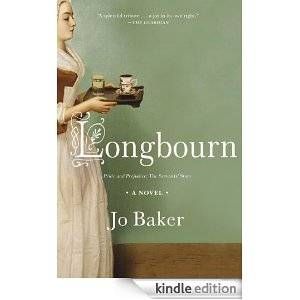 Classics
Why LONGBOURN is the Best New Addition to the Austenverse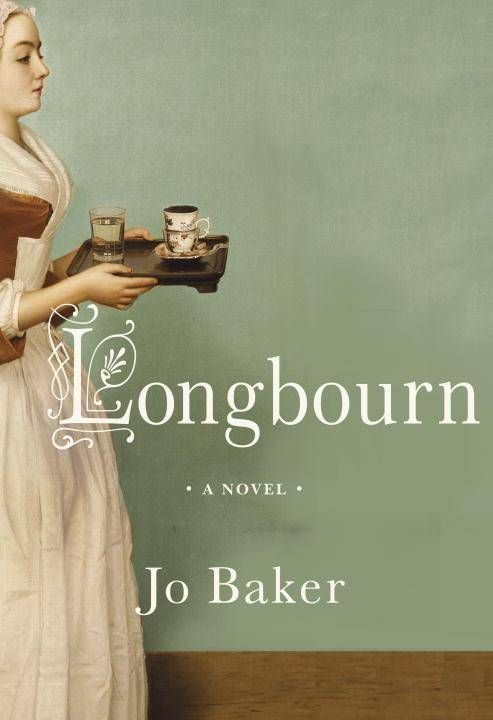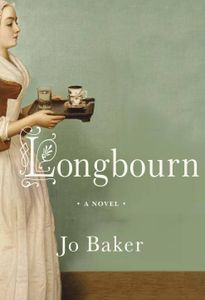 I mentioned Longbourn by Jo Baker on my recent novels that should have gotten more end-of-the-year-list love. As it is Jane Austen's birthday today (Happy Birthday, J. Aust! Thank you for, among other things Mr. Darcy, Clueless, empire waists, and Kate Winslet and Alan Rickman making googly eyes at each other!), I thought it would be worth going into a little more depth re: why this 2013 novel is such a worthy and important addition to the Austenverse.
Now, we're VERY familiar with writers playing in the Austenverse. Sometimes the story is transposed to modern times (Clueless), sometimes a modern character is transported back into the novel (Lost in Austen), sometimes a modern character just WANTS to live inside an Austen novel but has to make do with taking a very expensive vacation to an Austen-themed resort (Austenland), sometimes it's just the text as Austen wrote it…with zombies thrown in every once in a while (Pride and Prejudice and… oh come on, you know exactly what I'm talking about).
In so many of these Austen novel spinoffs, the gimmick feels loud and pronounced. It's high-concept, all right; sometimes it feels like it's ALL concept. Where's the keen observation, the sly social critique, the wonderfully drawn characters, where's the f—ing romance? I'm not bashing Clueless here, I will love Clueless until I'm dead, I will probably love it from beyond the grave. But I am talking about recent films and books cashing in on the Austen brand (and what a great brand to cash in on at that, the author is beloved by millions with disposable income, and she died like a hundred years before anybody was even TALKING about public domain properties). I just feel like when it comes to the Austen-inspired these days, commerce rules on high as queen, and there are those who have picked up her mantle who have been pretty artless about it.
THIS IS NOT THE CASE with Longbourn. Goodness gracious did I love Longbourn. Even though the premise initially felt pandering to me (A Downtown Abbey take on Pride and Prejudice, the story from the servants' perspective), I gave it a go because the reviews were good and I liked the cover (valid factors in reading material decision-making!), and I think Jo Baker did Jane Austen's ghost proud. We bounce back and forth between the perspectives of the young housemaid Sarah (our Elizabeth-Bennet-but-with-a-lot-more-laundry-to-do-like heroine), her surrogate mother, the housekeeper Mrs. Hill, and the mysterious new footman (who's just a hot, poor Mr. Darcy, and I'm absolutely fine with that).
Though there is great romance in Longbourn, Baker does not romanticize the servants' position. Their work is filthy, grueling, and tedious. Their lives are not glamorous, but they ARE fascinating. Their story weaves through the central plot points of P&P, and what's so great about this book is that the downstairs characters are so wonderfully drawn and their drama is so delicious that I didn't even mind skipping all the balls and dinners and walks around the parlor room. I was so happy in the kitchen, out in the stables, following the journeys of maids and footmen, characters who are all but invisible in the original P&P. I'm put in a position as a reader of empathizing with these minor, almost non-existent characters, so much so that when I think about the canon text, I find myself missing these new characters. In Baker's modern take on the story, she has given lives to characters who don't even get so much as names in the original novel. It's a very smart and deeply human move, and I'm sure Austen is in her grave somewhere grinning with her skeleton teeth. After all, all these years later her work still creates opportunities to slyly observe humans and all their foibles and celebrate the underdog.
So happy birthday, Jane Austen! Here's to another hundred years of inspiring writers to boldly and beautifully recreate and reinvent her work for future audiences.
_________________________
Sign up for our newsletter to have the best of Book Riot delivered straight to your inbox every two weeks. No spam. We promise.
To keep up with Book Riot on a daily basis, follow us on Twitter, like us on Facebook, , and subscribe to the Book Riot podcast in iTunes or via RSS. So much bookish goodness–all day, every day.