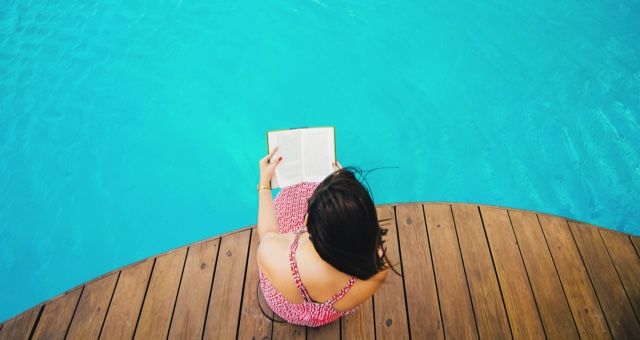 Quizzes
Quiz: What is Your Perfect Long Summer Read?
This long summer read quiz is sponsored by Libby, the one-tap reading app from your library and OverDrive.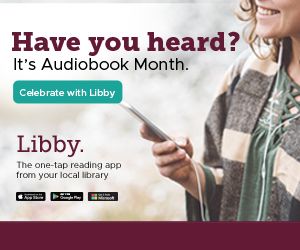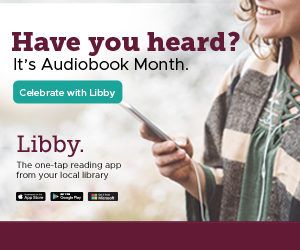 Meet Libby. The award-winning reading app that makes sure you always have something to read. It's like having your entire library right in your pocket. Download the app today and get instant access to thousands of ebooks and audiobooks for free thanks to your public library and OverDrive.
---
Looking for a long read for the long summer? Whether you have a vacation planned or just want to enjoy the summer reading weather, we've got a book for you. Take this quick quiz to find out what new release is your perfect long summer read, then check out the book descriptions below. Some of these books are longer than others, but all are at least 400 pages long and all will spirit you away to another time or place while you read them.
The Bird King by G. Willow Wilson (403 pages)
Fatima is the only remaining Circassian concubine to the sultan. Her dearest friend, Hassan the palace mapmaker, has a secret: he can draw maps of places he's never seen and bend the shape of reality. What will Fatima do to protect him when the new Spanish monarchy arrives?
Black Leopard, Red Wolf (The Dark Star Trilogy #1) by Marlon James (620 pages)
Tracker breaks his rule to always work alone, searching for a missing boy with a group of misfits. Eventually Tracker begins to wonder who the missing boy really is, and why there are so many obstacles in their way. Content warning for sexual violence.
Figuring by Maria Popova (592 pages) (Nonfiction)
How do you define the complexities of love and the search for meaning in life? By exploring the lives of people searching for those answers, from Maria Mitchell and Margaret Fuller to Emily Dickinson and more.
Gingerbread by Helen Oyeyemi (435 pages)
In Harriet and Perdita Lee's family, the inheritance is a gingerbread recipe that comes from Harriet's childhood friend Gretel Kercheval.
A Memory Called Empire by Arkady Martine (462 pages)
Ambassador Mahit arrives at the center of the Teixcalaanli Empire to find her predecessor dead, a rapidly expanding empire, secrets, and danger. And she has a secret of her own.
Wicked Fox by Kat Cho (432 pages)
Gu Miyoung, 18-year-old gumiho, rescues a mortal boy, Jihoun, losing her fox bead and immortality in the process. Can they save each other?