This content contains affiliate links. When you buy through these links, we may earn an affiliate commission.
Some writers write novels. Some writers write short stories. It is completely possible to be a great writer who only writes at one length. But some writers enjoy writing both, and it's always fun to see the difference in what someone does when they're working at 3000 words, and when they're working at 100,000 words. Or three volumes.
Here is a sampling of award-winning science fiction and fantasy writers who write both short fiction and novels. And, because I love you, the short fiction links to stories that are not only great, but are available free online.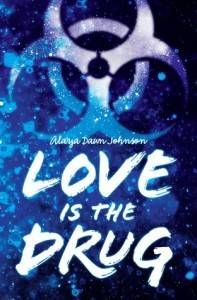 I would be remiss if I didn't start by mentioning Alaya Dawn Johnson. Not only did her excellent novel, Love Is the Drug, win the Andre Norton Award this year, but at the same ceremony, "A Guide to the Fruits of Hawai'i" won the Nebula for Best Novelette.
Perhaps one of the most anticipated debut novels this year was Ken Liu's The Grace of Kings, the first in his Dandelion Dynasty silkpunk series. But before he wrote at epic length, he wrote "The Paper Menagerie" – the first short story to win the Hugo, Nebula, and World Fantasy Award.
Speaking of awards, Sofia Samatar's debut novel, A Stranger in Olondria, won the British Fantasy Award and the World Fantasy Award, among others, and Sofia herself won the Campbell Award for Best New Writer. Here's a recent story from her, the haunting "Those."
You may know Genevieve Valentine from her current writing on Catwoman, or her recent near-future political thriller, Persona. But she also wrote my favorite short story of 2014, a tiny piece of horror about a sin-eater, "A Dweller in Amenty."
Both Valentine and Zen Cho are past winners of the Crawford Award. I was luck enough to get my hands on a copy of Cho's debut novel, Sorcerer to the Crown, out this September, and it was a delight. Equally delightful is her short story,"Monkey King, Faerie Queen."
Happy reading, at whatever length.