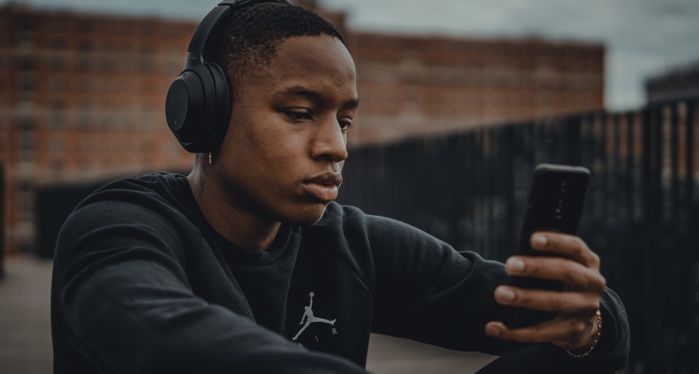 Audiobooks
6 Epic Listens for Your Summer Reading List
This content contains affiliate links. When you buy through these links, we may earn an affiliate commission.
Every summer, I love picking up chunky books and settling in for a long read. Nonfiction or fiction, when the weather gets warm, it's time to settle in for a long listen. So if you're like me and love long audiobooks, or if you just want to challenge yourself this summer, I have the perfect recommendation for you!
Perfect for LGBTQ+ history lovers, Let the Record Show follows the New York chapter of ACT UP, the coalition of AIDS activists. At 27.5 hours, this book may seem slightly intimidating, but Schulman structured the book around different topics, making each chapter feel like a podcast. Sarah Schulman reads her introduction, and Rosalyn Carlos Williams performs the rest of the audiobook beautifully, adding to the Let the Record Show's podcast-like feel.
At almost 16 hours, this audiobook is perfect for any lover of hefty history books. Erika Lee tackles the history of Asian Americans, looking at generations of Asian Americans and the important roles they've played in American history. All too often, the histories of Asian American communities are overlooked, but this book takes an in-depth approach, beginning with the earliest immigrants to the incarceration of Japanese Americans in the 20th century. All-star narrator Emily Woo Zeller performs this audiobook with such grace and skill.
With contributions from authors like Maurice Carlos Ruffin and Kiese Laymon, Four Hundred Souls is a community history of the history of African Americans for the last 400 years. Each author writes about a five-year span, using everything from essays to short stories to vignettes to describe the history of the time. A full cast of narrators adds to the community feel of this 14-hour audiobook, providing a chorus of voices to this collective history.
Sometimes I just need a story about British magicians trying to get the best of each other over the course of almost 33 hours. I can't entirely explain why these stories bring me so much joy, but I think of spending hours with these ridiculous men, and I can't wait to get started. Yes, I may have been the most recent person to discover Jonathan Strange & Mr. Norrell, but I won't be the last. This long, drawn out story of two dueling magicians trying to get the upper hand in their alternative 19th century London is perfect for folks who want something quirky and magical. Simon Prebble brings just the right amount of upper-crust charm to this incredible story.
The Good House by Tananarive Due, Narrated by Robin Miles
While many folks imagine summer reading as beach reads and romances, I personally love a good scary novel. And who better to read than the horror queen herself, Tananarive Due. Over the course of 21 hours, Robin Miles narrates this sinister story of a woman who inherits a house with a mind of its own. From the very first chapter, I sat on the edge of my seat, always wondering what else could be in store for the story's protagonist.
The Eighth Life by Nino Haratischvili, Narrated by Tavia Gilbert
At 41 hours, The Eighth Life is the longest audiobook on this list. But, my goodness, I loved embarking on this listening journey. This epic Georgian* novel starts at the beginning of the 20th century. When her father gives her a family recipe, Stasia holds it close through the Russian Revolution and beyond. This novel is perfect for listeners obsessed with family sagas and ready for an epic Georgian novel. Tavia Gilbert performs the book with clarity and precision, giving the listener an added companion through this marathon of an audiobook.
Editor's note: The Eighth Life was mistakenly categorized as a Russian novel. It takes place during the Russian Revolution, but is a Georgian novel.