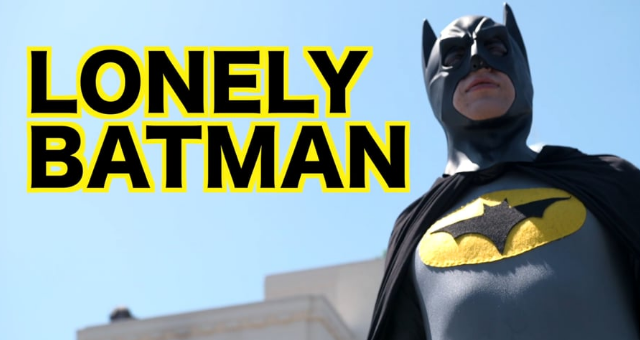 Critical Linking
LONELY BATMAN For The Win (Or Something Like That): Critical Linking, August 27, 2019
Critical Linking, a daily roundup of the most interesting bookish links from around the web is sponsored by The Library Book by Susan Orlean—enter to win!

---
"Lonely Batman struggles with the modern world."
Five minutes of Lonely Batman feels like the most 2019 Batman ever.
---
"The revisiting of the book features a laser-cut cover with the outlines of protagonists Elizabeth Bennet and Fitzwilliam Darcy, who appear to be at odds before recognizing they're made for each other. The title is foil-stamped in the book cover itself. Thomas Nelson plans on a print run of just 10,000 copies, each of them numbered."
Calling all P&P fans and collectors!
---
"'That's three new series coming to the MCU, that's what Disney Plus is allowing us to do,'" said president of Marvel Studios Kevin Feige on stage at the convention Friday.
The Ms. Marvel series will be led by screenwriter and comedian Bisha K. Ali, most recently a staff writer on Hulu's 'Four Weddings and a Funeral.' She will serve as showrunner and write the series.
This iteration of Ms. Marvel is Pakistani American Kamala Khan, a Muslim teenager who lives in Jersey City, New Jersey, and looks up to superheroes like Captain Marvel. According to Marvel, she has an "'an Inhuman ability to alter shape and size [and] employs an idealistic attitude as much as any power to make the world a better place.'"
WE'RE GETTING A MS. MARVEL SERIES! WE'RE GETTING A MS. MARVEL SERIES! WE'RE GETTING A MS. MARVEL SERIES!