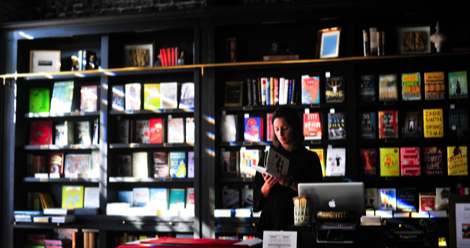 London is a city famous for its diversity. Diversity of ethnicity, of sexuality, of socioeconomics, of politics. Which makes London the perfect market for a whole host of radical bookstores.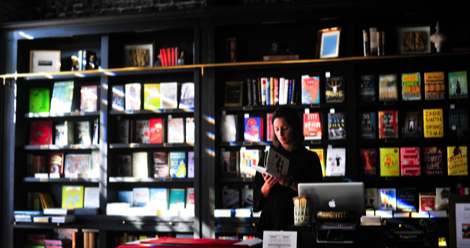 56A Infoshop
56A Infoshop is a volunteer-run DIY social centre in Walworth, South London. They offer a library archive of 1,400 books and 50,000 pamphlets, support for squatters, and a welcoming social space. Subjects include trans-inclusive feminism, anti-colonialism, anti-fascism, queer politics, environmentalism, anarchism, anti-capitalism, squatting, and self-care.
Al Saqi Bookshop
Al Saqi Bookshop is a seller of Middle Eastern and Arabic-language books in Paddington, West London. Particularly popular due to their stock of books banned in various Middle Eastern countries.
Bookmarks
Bookmarks is the largest socialist bookshop in the UK, located in Bloomsbury, Central London. Described by influential socialist politician Tony Benn as "the university for activists," Bookmarks continues to keep alive the tradition of radical bookselling. Specialising in Marxist theory, economics, and socialist theory.
The Calder Bookshop and Theatre
The Calder Bookshop and Theatre in Southwark, South London, specialises in political theory and theatre. It has a small theatre of its own offering political and drama workshops and a community rehearsal space.
The Feminist Library
The Feminist Library is a large collection of Women's Liberation Movement literature in Southwark, South London. Volunteer-run and one one of the largest feminist collections in the country, the library also runs a feminist bookshop.
Freedom Press
Freedom Press is an anarchist bookstore, news and publishing company in Whitechapel, East London. First founded in 1886, this is the UK's oldest anarchist press and its largest bookstore.
Gay's the Word
Gay's the Word, the UK's only dedicated LGBTQ bookstore, is found in Bloomsbury, Central London. Founded by a gay socialist group in 1979, the shop found new fame as the setting of the 2014 film Pride. The film tells the true story of the Lesbian and Gays Support the Miners group who used the shop as their headquarters in 1984–85. Today Gay's the Word specialises in queer fiction and non-fiction and hosts regular lesbian and trans support groups.
Housman's Bookshop
Housman's Bookshop in Kings Cross, North London, specialises in radical and progressive politics and stock the largest range of radical newsletters and newspapers in the UK. Opening in 1945, Housman's has its roots in the radical peace movement. They host two book clubs a month: one political and one for feminist sci-fi.
Hoxton Street Monster Supplies
Hoxton Street Monster Supplies is a fundraising store in Hoxton, North East London. Styling themselves as a shop for monsters (such as vampires, werewolves, and giants) to buy their everyday essentials, the products sold raise money for creative writing workshops for schoolchildren in the impoverished multicultural local area.
Letterbox Library
Letterbox Library is a children's booksellers in Stratford, East London. They exist to celebrate diversity and equality by supplying books featuring people and themes underrepresented in children's literature. These include different faith groups, refugees, immigrants, people of colour, disabled children, and LGBTQ people.
New Beacon Books
New Beacon Books in Stroud Green, North London, specialises in African, Caribbean, and African American literature. The UK's first Black specialist bookstore, they've been open since 1966 and have been the centre of many social and political campaigns.
Newham Bookshop
Newham Bookshop is a community independent bookstore in Plaistow, East London. Founded to serve their multicultural community, they aim to stock books of particular use to their customers. About half the store is made up of children's books.
Shalimar Books
Shalimar Books in Kennington, South London, is a leading UK supplier of Indian books. The shop has a long history of work with activist groups such as Teachers Against Racism.
Willesden Bookshop
Willesden Bookshop first opened as a community bookstore in Willesden, a vastly diverse area of North West London. Now found in Highgate, North London, they specialise in multi-cultural children's books. Alongside children's books, they also launched Willesden native Zadie Smith's debut.
Pink Ink
Pink Ink is a creative writing group for LGBTQ folk held by London Friend in Kings Cross, North London. London Friend has been offering LGBTQ support groups in London for 45 years.
---
Now that you've visited the radical bookstores of London, it's time to read about this great city. We've got you covered with 100 books set in London.