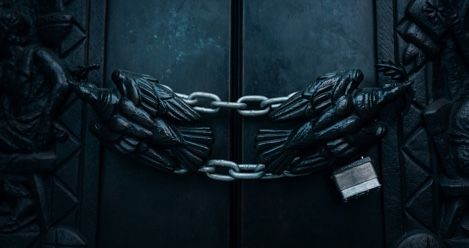 Lists
12 Recent Locked Room Mysteries For Fans Of Escape Rooms
After a long absence, classic locked room mysteries are making their suspenseful comeback. The genre that first became popular with works like Agatha Christie's And Then There Were None and again in 2016 with Ruth Ware's girls' weekend gone awry In A Dark, Dark Wood, books about groups trapped in small spaces with a murderer have been slowly filling up bookstore and library shelves. Perhaps owing to the popularity of escape room games, the set-up for these books are all satisfyingly straightforward…even as the plot lines become incredibly twisted.
Even if you haven't read a classic of this genre, you may still know the set-up from playing Clue: a group of people—sometimes strangers, sometimes friends—finds themselves cut off from the outside world. A body is discovered, and the others must figure out whodunit before they themselves become the next victim.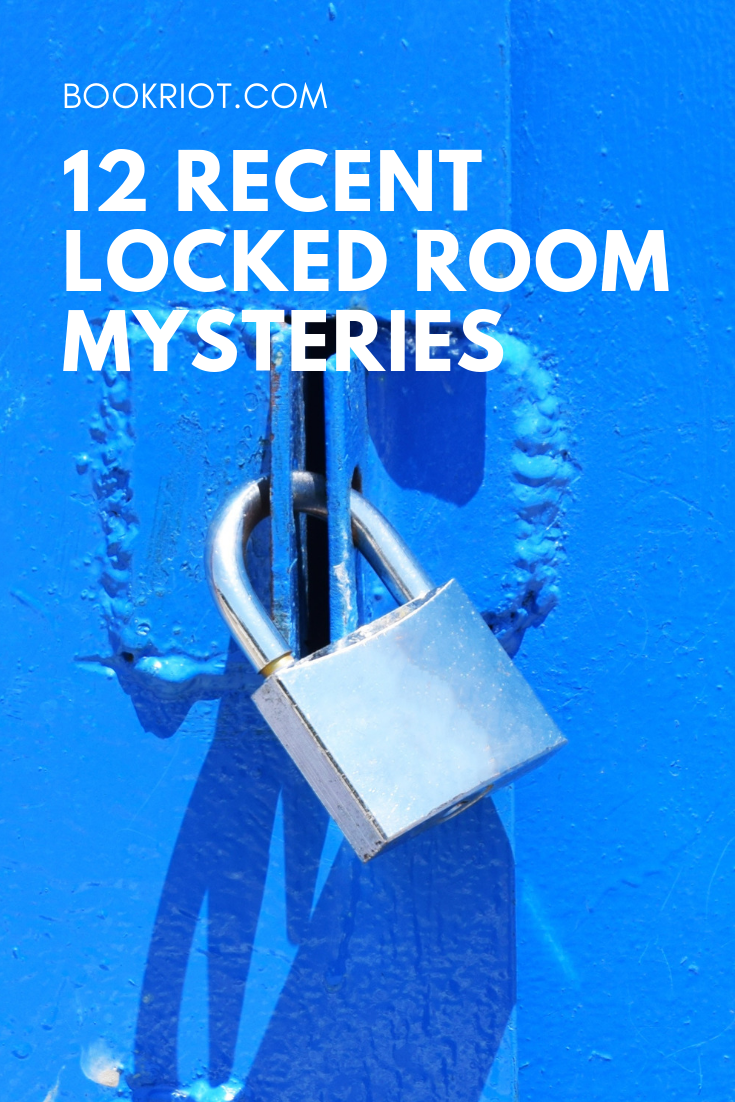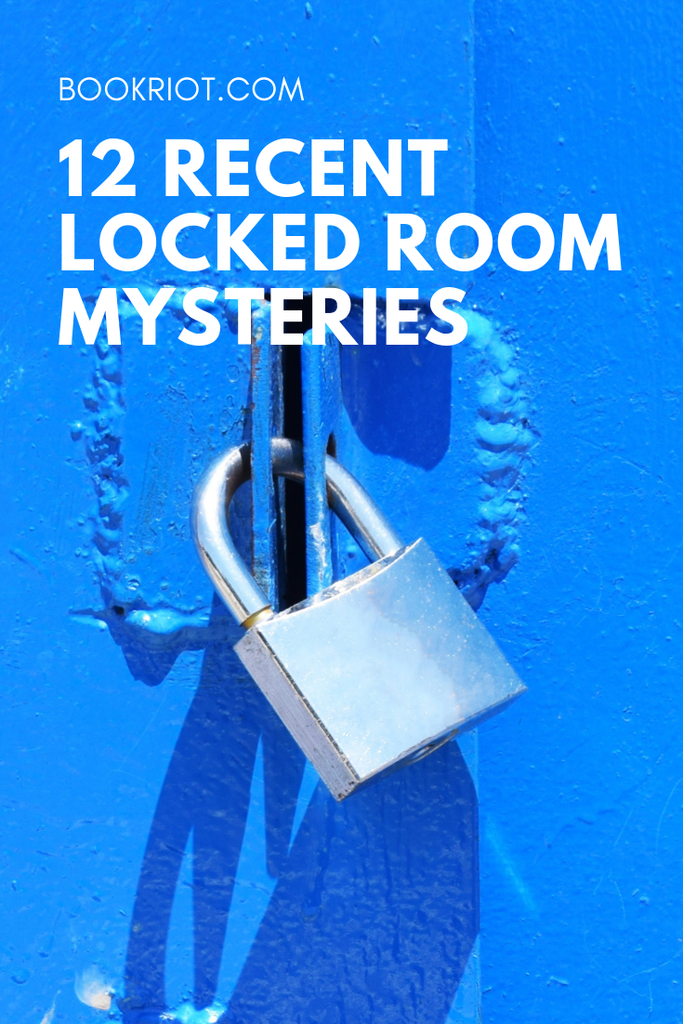 Here are 12 recent takes on the classic set-up, sure to delight both die-hard fans and newcomers to locked room mysteries:
During the languid days of the Christmas break, a group of 30-something friends from Oxford meets to welcome in the New Year together, a tradition they began as students ten years ago. For this vacation, they've chosen an idyllic and isolated estate in the Scottish Highlands—the perfect place to get away and unwind by themselves. They arrive on December 30th, just before a historic blizzard seals the lodge off from the outside world.
Two days later, on New Year's Day, one of them is dead…and another of them did it.
Delighted by a surprise invitation, Miriam Macy sails off to a luxurious private island off the coast of Mexico, with six strangers: an ex-cop, a chef, a financial advisor, a nurse, a lawyer, and a young widow. Surrounded by miles of open water in the gloriously green Sea of Cortez, Miriam is shocked to discover that she and the rest of her companions have been brought to the remote island under false pretenses—and all seven strangers harbor a secret.
Danger lurks in the lush forest and in the halls and bedrooms of the lonely mansion. Sporadic cell-phone coverage and miles of ocean keeps the group trapped in paradise. And strange accidents keep them suspicious of each other, as one by one they all fall down.
The Last by Hanna Jameson
For fans of high-concept thrillers, this breathtaking dystopian psychological thriller follows an American academic stranded at a Swiss hotel—along with 20 other survivors—as the world descends into nuclear war, who becomes obsessed with identifying a murderer in their midst after the body of a young girl is discovered in one of the hotel's water tanks.
When American billionaire Hollis Burbank is found dead at Mumbai's grandest hotel, the authorities are keen to label it a suicide. But the man in charge of the investigation is not so sure. Inspector Chopra is called in and discovers a hotel full of people with a reason to want Burbank dead. Accompanied by his sidekick, baby elephant Ganesha, Chopra navigates his way through the palatial Grand Raj Palace, a journey that leads him steadily to a killer.
Acclaimed bestselling novelist Kunihiko Hidaka is found brutally murdered in his home on the night before he's planning to leave Japan. His body is found in his office, a locked room, within his locked house, by his wife and his best friend, both of whom have rock solid alibis. Or so it seems. Police Detective Kyoichiro Kaga investigates and finds himself caught in a tale of cat and mouse.
Cruel is the Night by by Karo Hämäläinen, translated by Owen Witesman
Three cell phones ring in an opulent London apartment. The calls go unanswered because their recipients are all dead. Earlier that night, four Finnish friends meet for dinner. But not only does every diner have a bone to pick with another, but there's an arsenal of deadly weapons hiding in plain sight. And by the end of the night, there will be only one survivor.
Nine people gather at a remote health resort. Some are here to lose weight, some are here to get a reboot on life, some are here for reasons they can't even admit to themselves. Amidst all of the luxury and pampering, the mindfulness and meditation, they know these ten days might involve some real work. But none of them could imagine just how challenging the next ten days are going to be.
Should they put aside their doubts and immerse themselves in everything Tranquillum House has to offer—or should they run while they still can?
It's winter in the Catskills and the weather outside is frightful. But Mitchell's Inn is so delightful! When the weather takes a turn for the worse, and a blizzard cuts off the electricity—and all contact with the outside world—the guests settle in for the long haul. Soon, though, a body turns up—surely an accident. When a second body appears, they start to panic. Then they find a third body.
Within the snowed-in paradise, something—or someone—is picking off the guests one by one. They can't leave, and with no cell service, there's no prospect of getting the police in until the weather loosens its icy grip.
The Dying Game by Åsa Avdic, translated by Rachel Willson-Broyles
The year is 2037, and on the tiny island of Isola, seven people have been selected to participate in a 48-hour competition for a top-secret intelligence position with the totalitarian Union of Friendship. Who will take control? Who will crack under pressure? But then a storm rolls in, the power goes out, and the real game begins…
Deep in the hinterland of the Punjab, in the state of Rajpore, the British Resident, Major William Russell, is found dead. The Maharaja of Rajpore, Sikander Singh, who fancies himself somewhat of a detective, rushes to the Residency to investigate the scene of the crime, and concludes that the Major was poisoned. Now, Sikander must race against the clock to expose the murderer before the British shut him down and cover up the facts of the case.
No Exit by Taylor Adams
On her way to Utah to see her dying mother, college student Darby Thorne gets caught in a fierce blizzard in the mountains of Colorado. With the roads impassable, she's forced to wait out the storm at a remote highway rest stop. Inside are some vending machines, a coffee maker, and four complete strangers. She makes a shocking discovery that shows one of her fellow travelers is a kidnapper. But which one?
Trapped in an increasingly dangerous situation, with a child's life and her own on the line, Darby must find a way to break the girl out of the van and escape.
Fifteen years ago, Emma's three bunkmates at Camp Nightingale snuck out at night and were never seen again. Now, Emma returns to the camp to solve the mystery…and finds herself caught up in a new mystery. As she digs deeper, Emma finds herself sorting through lies from the past while facing threats from both man and nature in the present.
And the closer she gets to the truth about Camp Nightingale, the more she realizes it may come at a deadly price.
Looking for more locked room mysteries? Try our quiz: what locked room mystery should you read? And for puzzling mysteries with a Japanese slant, why not try one of these Japanese mystery novels.