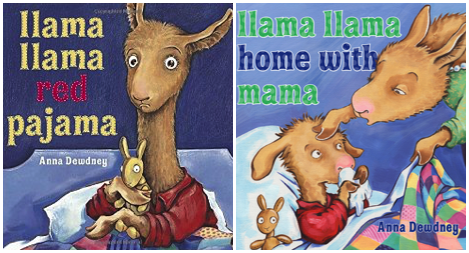 News
Llama Llama Author Anna Dewdney Dies, Leaving All of Us Weepy
This content contains affiliate links. When you buy through these links, we may earn an affiliate commission.
My 2-year-old daughter scoots her butt back against the pillows and leans over so that her spine is pressed into my chest. I can feel her breathing and I put my arm around her in order to pull her close. She immediately places a book in my hand. "Read dis?" she asks. Though, really, she is demanding that I do so.
Her hair smells of Johnson's Baby Shampoo and her feet poke out of the bottoms of her Batman pajamas, her toes plump and pink and scrubbed clean. Every night, after her bath, I dry her hair and I walk her up the stairs and she picks out a book and brings it to me in my bedroom. And every night, she tries to wring what she can out of that single book before her father and I brush her teeth and carry her off to bed. Even if that means reading the same damn book three times.
"Is that Llama Llama?" she asks, pointing to a young llama in red pajamas stifling a yawn, a quilt pulled up to his chin.
"It is," I affirm.
"Is that bed?" she asks.
"Yup," I say. "And soon you'll be going there, too."
"Oh god," she says, and turns a page.
Emily doesn't own all of the Llama Llama books. Not yet. But she's getting there.
Her first, of course, was the classic Llama Llama Red Pajama. It was a gift, and we were all instantly charmed. The rhythm was perfect. The story relatable. The opportunities for vocal variety many. And my husband and I giggled every time Mama Llama ran upstairs and demanded that Baby Llama stop all his "llama drama."
We immediately purchased Llama Llama Nighty Night and Llama Llama Mad at Mama. Llama Llama Jingle Bells was waiting for Em under the Christmas tree, and both Llama Llama Hoppity-Hop and Llama Llama Easter Egg were placed in her Easter basket. Every time I spotted a new Llama Llama book, I added it to the collection. None of us ever got sick of Llama Llama. Every single book was absolutely delightful.
When I learned earlier this week that author Anna Dewdney had died on Saturday, September 3, at the age of 50, after a 15-month battle with brain cancer, I was stricken. After all, there is something sacred about the books, and about the authors, who teach you that reading is something worth loving. And Dewdney has certainly played that role for Em.
To know that she is no longer out there—creating new works of brilliance—is disquieting.
And her death at such a young age is an absolute tragedy. My heart goes out to her entire family, including the children she left behind.
My heart goes out to all children.
In an obituary that ran on the Publishers Weekly website earlier this week, Dewdney's advocacy for literacy was spotlighted, with a quote from an opinion piece Dewdney once wrote for the Wall Street Journal.
"When we read with a child," she wrote, "we are doing so much more than teaching him to read or instilling in her a love of language. We are doing something that I believe is just as powerful, and it is something that we are losing as a culture: by reading with a child, we are teaching that child to be human."
Publishers Weekly reports that, in lieu of a funeral service, Dewdney requested that those who seek to honor her life read to a child instead.
Consider it done, Anna.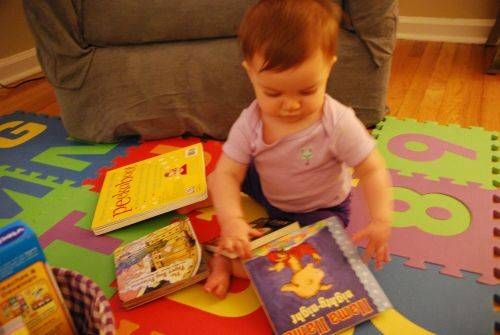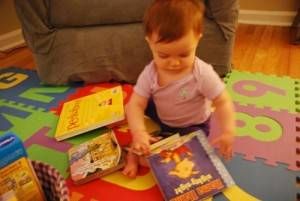 P.S. If you'd like to devolve into a weepy mess like I just did before writing this post, listen to this short piece on NPR, which includes an audio clip of Dewdney reading from Red Pajama.