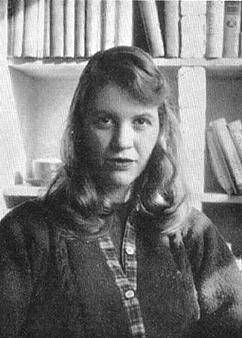 This post started out as something else. I first put fingers to keyboard to tell you about some of the best literary biographies I had read in recent years, and you were going to hear ALL ABOUT books like Thomas Mann: Life as a Work of Art by Hermann Kurzke, Theodore Dreiser: An American Journey by Richard Lingeman, and The Life of Sir Arthur Conan Doyle by John Dickson Carr. I would have also included thoughts on the most recent literary biography I've read, namely Tennyson: To Strive, to Seek, to Find by John Batchelor.
BUT. Something was bothering me. Something was missing.
And then I figured it out. WHERE WERE THE LADIES?? You, know, 50% of the human population, many of whom write books and poetry and plays. Now, I never set out to read biographies only about male writers- I just sought out those books about writers I loved and happened to come across the dudes rather than the ladies. But I've become more self-aware, over the course of the year, in terms of who I read, and I thought back, just as an intellectual exercise, to see which biographies of literary ladies I had read in the past few years.
To my astonishment, the answer was NONE. Not a single one.
How bizarre, I thought. Many of my most beloved writers are of the female persuasion: Willa Cather, Edith Wharton, Jane Austen, Maxine Kingston, Elizabeth Bishop, Sylvia Plath, Toni Morrison, Eudora Welty…(I could go on). And while I'm not a nosy kind of person in my social life, I AM VERY NOSY when it comes to writers- I want to know everything about them. EVERYTHING. So the fact that I had no biographies of women writers made me downright depressed.
But not for long because, as I realized, I can just go out and get some of those very books!!! All is not lost!
And so, in my quest for these books, I've run across a bunch that are coming out this year, and I thought I'd share them with you. Can't wait to grab these:
Lillian Hellman: An Imperious Life by Dorothy Gallagher (Yale University Press, January 28). I first came across Hellman in an English seminar focused on women and work in the 20th century. And whoo-ee was Hellman an interesting gal: distinguished playwright, Jewish, Southern, leftist, grilled by the House Un-American Activities Committee, hanging out (and more) with writers like Dashiell Hammett, and basically kicking butt and taking names. Now, I'm not usually a play-reading person, but I'll take a Hellman play any day. But first this biography.
American Isis: The Life and Art of Sylvia Plath by Carl Rollyson (Picador paperback, 352 pages, March 4). I may have mentioned this to just about everyone on the planet but Sylvia and I share a birthday. That's right. Of this I am proud. Especially since I discovered her just around the time that something unleashed in me a flood (a FLOOD, I say) of amateur (and pretty awful) poetry that is stuffed into a large three-ring notebook I'm keeping to show my children when I'm old. I was thinking I could be a professional poet, and Sylvia Plath made me think about what that meant- to devote my life to writing. I found her poetry difficult and at times inaccessible, but I loved diving into it nonetheless. Also, I must confess that I read The Unabridged Journals of Sylvia Plath feeling like I was doing something wrong. It was like secretly reading the diary of a friend who trusts you. But I just couldn't help myself- I NEEDED TO KNOW. I could even empathize with her struggle against depression, since I was going through a particularly tough time in my own life. I felt a kinship with Sylvia Plath, and mourned her death as if we had really known each other well. You'd better believe I'll be reading this book. After all, it's also the first about Plath that includes new materials from the Ted Hughes archive at the British Library- as in LETTERS LETTERS LETTERS. I am so nosy.
Jane Austen: Her Life, Her Times, Her Novels by Janet Todd (Andre Deutsch, 112 pages, April). Ok, Jane-ites, prepare yourselves. Coming soon is a book that not only discusses Austen's life and relationships, writing, and place in history, but it also includes 15 removable facsimile documents from the Austen archives. Yes you read that right! Drafts, a frontispiece, a letter, etc. Sounds like Jane Austen heaven. My fingers are twitching.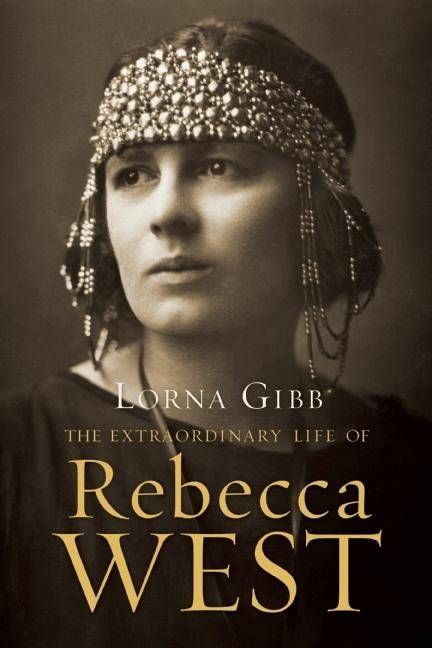 The Extraordinary Life of Rebecca West: A Biography by Lorna Gibb (Counterpoint, 352 pages, May 13). I'll admit it- I've never read anything by Rebecca West (**ducks as rotten vegetables are thrown**). But that doesn't mean I've never heard of her. In fact, I've heard and read so much about her I sometimes get confused and think that I actually DID read one of her books. But I digress. Gibb offers us the chance to learn more about this giant in British letters, a writer who started off contributing articles to The Freewoman and The Clarion and writing a biography of Henry James. Suffragette, socialist, novelist, biographer, lover of H. G. Wells for a time, West is nothing if not fascinating.
Any other biographies of literary ladies you're looking forward to? Any older ones you'd recommend? Do tell…
_________________________
Sign up for our newsletter to have the best of Book Riot delivered straight to your inbox every week. No spam. We promise.
To keep up with Book Riot on a daily basis, follow us on Twitter, like us on Facebook, , and subscribe to the Book Riot podcast in iTunes or via RSS. So much bookish goodness–all day, every day.
Save