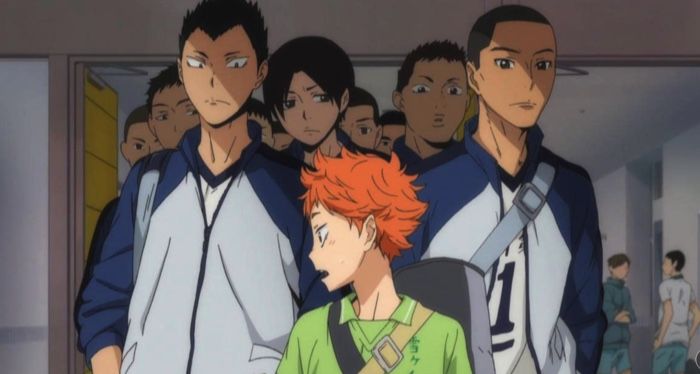 This content contains affiliate links. When you buy through these links, we may earn an affiliate commission.
Manga has its share of tall, powerful, and muscly. In fairness, that's a pretty common theme in comics generally and there are also a pretty decent number of equally scantily clad ladies who handily wield sacred weapons and, it has been observed by my 8-year-old, are more likely to have what little clothing they were wearing at the beginning of the battle still intact at the end of it.
There's a second thread that runs through manga, however: that of those who are underestimated because they're small, but who more than make up for their size with skill, training, and determination. They're the first ones on the field or court in the morning, the last ones to leave at night, always willing to give more when someone else would give up, generous to a fault, and definitely the person you'd want guarding your back. Others may overlook them but if you're lucky enough to be counted among their friends, then you know better.
You know that though they be but little, they are fierce.
Here are four of my favorites:
Coco
Shoyo Hinata
Asta
Nakaba
---
Books, covers, people, size, etc. No judging. I mean, how many of you would place bets against your infants or young toddlers in a diaper-change wrestling match? I was a nanny for years and I've had two of my own and I am here to tell you that a child in motion will stay in motion until they stop to laugh because they peed in your face (and yes, the ones with vulvas can do it too). If you found these four characters inspiring, you're in good company; most of their fictional friends, and a good number of their IRL fans do as well. If I left any of your favorites out, drop us a line on Twitter @BookRiot.com.