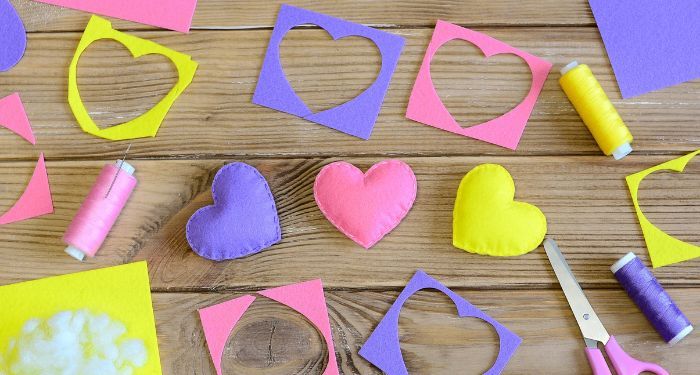 Lists
7 Literary Valentine's Day Crafts For Kids
This content contains affiliate links. When you buy through these links, we may earn an affiliate commission.
As I write this, January is drawing to a close. I cannot believe that we are already one month into 2023. But whether I like it or not, time happens, and once again, the season of love is upon us. Though I never really celebrated Valentine's Day in any significant way, irrespective of whether I was single or paired up, I have always loved the explosion of cute DIY literary Valentine's Day crafts for kids and other projects on my Pinterest home page around this time. We crafters love a good theme, and love, hearts, and flowers are about as delightfully theme-y as it can get.
Valentine's Day is also a perfect occasion to share your love of DIY with the kids in your life – be it in the classroom or at home. Crafting is a wonderful way to keep kids engaged and occupied, while teaching them a thing or two about recycling some of the material that they may have lying around in playrooms and classrooms. Add a literary twist to your Valentine's Day crafting plans, and you are sure to win the approval of the bookish kids in your life. Here we have collected a list of some literary Valentine's Day crafts for kids to get you started.
---
Want more literary Valentine's Day ideas? Check out this list of Valentine's books for kids, and this round up of Valentine's Day–themed bookmarks to make and buy.