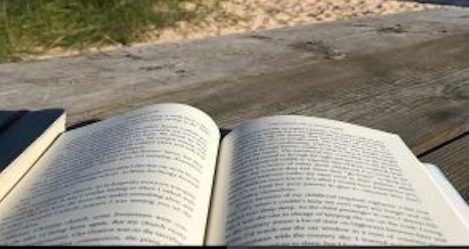 This content contains affiliate links. When you buy through these links, we may earn an affiliate commission.
From Anne's Prince Edward Island and Ishmael's Nantucket to The Island of the Blue Dolphins, islands have always been a strangely mystical part of the literary consciousness, and Washington Island in Wisconsin could very easily be among them.
It is a combination of woods and farmland, with beautiful views of the crisp waters of Lake Michigan. And those who cling to their copies of Norse Myths will love how the Scandinavian settlers brought some of their architecture and sensibility with them, to this little place at the end of the door county peninsula. It is also a place perfect for the bookish full of both perfect places to read, and some not-to-miss literary treasures.
Quiet Spots Among Beauty
I have been known among my friends to be the queen of the beach. I take a book, I go for a dip, I walk and brood and hunt for sea glass, sometimes looking for sea glass sometimes not, and Washington Island was a haven for reading, and it was wonderfully quiet. The first spot I found to read was at the rocky shores of Schoolhouse beach. Here there are great picnic tables, and view of the aquamarine lake reflecting off of the stones below was the perfect place to pull up a book. If you are looking for a sandier spot, Sand Dunes Park near Detroit Harbor also offers an excellent space to sit and read. Dip in the water encouraged, but not required.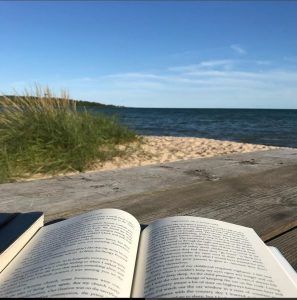 The best spot, however, was Rock Island, State Park. Whether you are looking for a sandy beach or a great hall-style building that would make Dumbledore blush with delight, this island has it. It is a short ferry ride from Jackson Harbor that the Northeast end of the Washington Island, once you get to the island, everything is an hour walk or less. I recommend the beach at the end of Washington Island, a visit up to the top of Potawatomi Lighthouse and at least 20 minutes to sit and read in the Thordarson Boathouse. The boathouse is built with Icelandic flair, has beautiful views and lots of places to sit and read.

Yes, there is coffee, and yes there is a good bookstore
Fair Isle Books and Brew Coffee shop are just a short walk up from the ferry dock and well worth the shop. While it is small, Fair Isle is mighty. It had a hand-picked selection of everything from local, place-based work, to new releases and even a good section of nonfiction and poetry. It was impressive else you might need for the beach or a night curled up by the fire.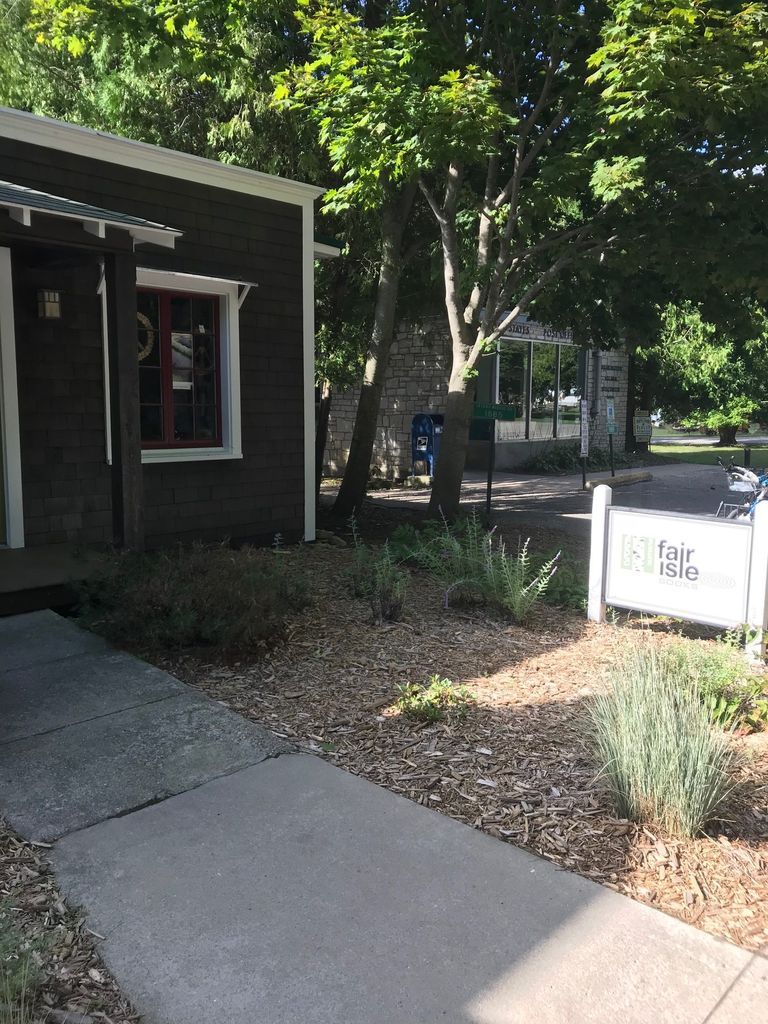 Other Bookish Goodness
This year, Washington Hotel also hosted its very first Artist-In-Residence with author Paula Carter, whose flash collection of nonfiction, called No Relation is out now.
Door County's literary organization Write on Door County, also holds regular events on the island, including workshops and readings.
This week is the biggest literary event of the year: the annual Washington Island Literary Festival held September 13 through 16. This the sixth year of the festival and it features workshops, discussions, and other events. Authors this year include, Bonnie JoCampbell, Jean Pendziwol, Douglas Wood and many others. Events are held at many of the main attractions, museums, and restaurants throughout the island.
Even if this quiet little island is small, it is beautiful and is making great strides to be a place to read and write for years to come.