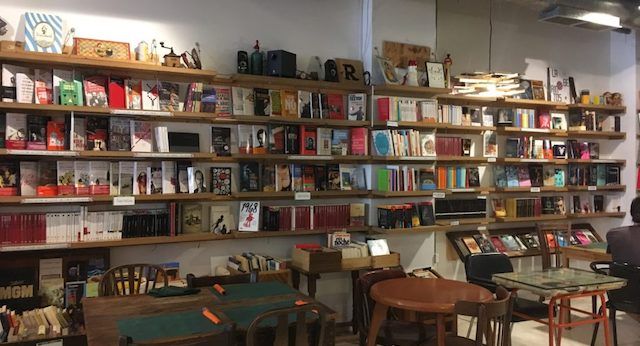 Despite being Spain's third largest city, Valencia just doesn't get all the love it deserves. When we think about the Spain depicted in art and literature, our minds are drawn to Madrid, with its imposing buildings and cosmopolitan air. Or we think of Barcelona, the muse city of the incomparable Antoni Gaudí. And yet, as much as Valencia is overlooked, it holds some real literary treasures.
El Caba
ñ

yal

Once an unincorporated pueblo inhabited primarily by fishermen and sail makers, El Cabañyal is now a neighborhood with a thriving restaurant scene tucked in the midst of beautiful and eclectic architecture. El Cabañyal was the muse of Valencia's most well-known artist, Joaquín Sorolla, as well as countless Valencian novelists and poets. Take a stroll down the streets or pop into Casa Montaña (one of the city's oldest restaurants) for tapas. You will understand immediately why El Cabañyal has captured the hearts of so many of Spain's literary masters throughout the ages.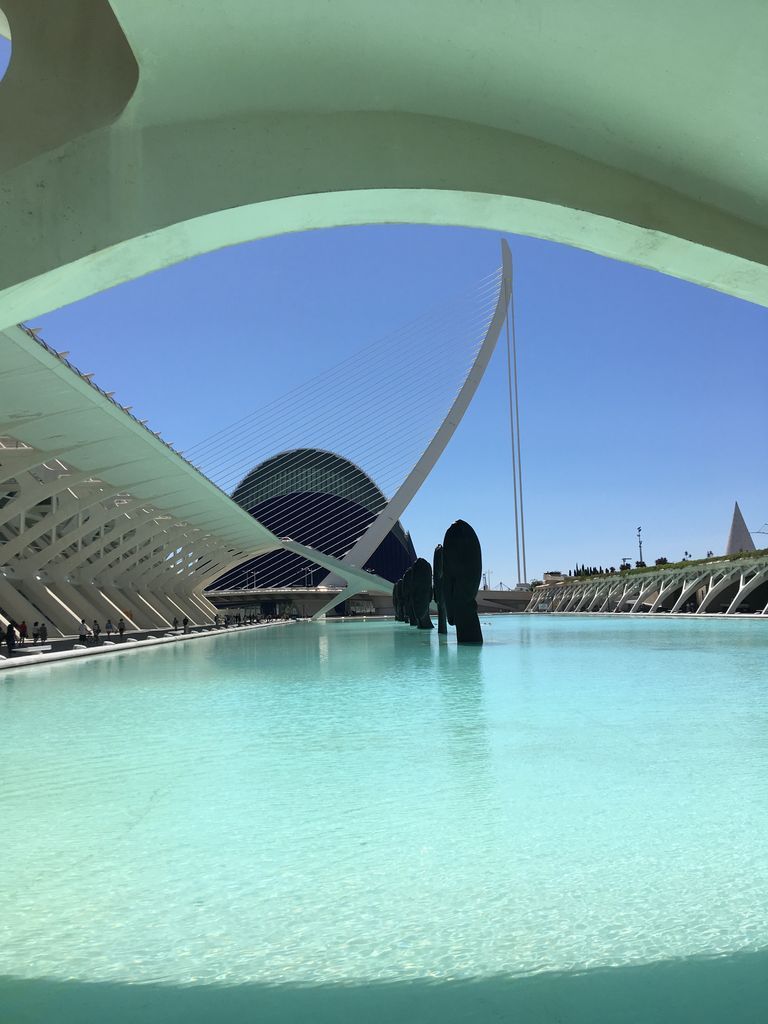 The City of Arts and Sciences is definitely one of Valencia's biggest claims to fame in recent years. The impressively beautiful set of structures stretches over 1.25 miles and includes a museum, an aquarium, an IMAX theater, a planetarium, a concert hall, and a lively nightclub. For the bookish among us, the museum hosts a range of standing and rotating exhibits that will have you nerding out in all the best ways. Learn about linguistics throughout the world, the history of aeronautics, or even Harry Potter.
Every March, Valencia hosts its biggest annual celebration, Las Fallas Festival. In a celebration that dates back to the middle ages, each neighborhood organization contracts a fallera, or artist, to construct a massive paper mache structure. Their Fallas are either the things of dreams or nightmares, depending on who you ask. These sculptures are in turn mythical, literary, whimsical, or satirical and stand as tall as 32–49 feet. Falleras are working all year on these creations and at the culmination of the festival on March 19th, Las Fallas burn in a massive, city-wide bonfire. For one month a year, the city is literally on fire. It's a poetic and distinctly Valencian tradition that you shouldn't miss.
I can't get enough of this little place! The window of Librería Bartleby advertises, "books, comics, and wines" and this lovely bookshop does them all quite well. Before you swing into town, check out their social media for a list of upcoming events and new book releases.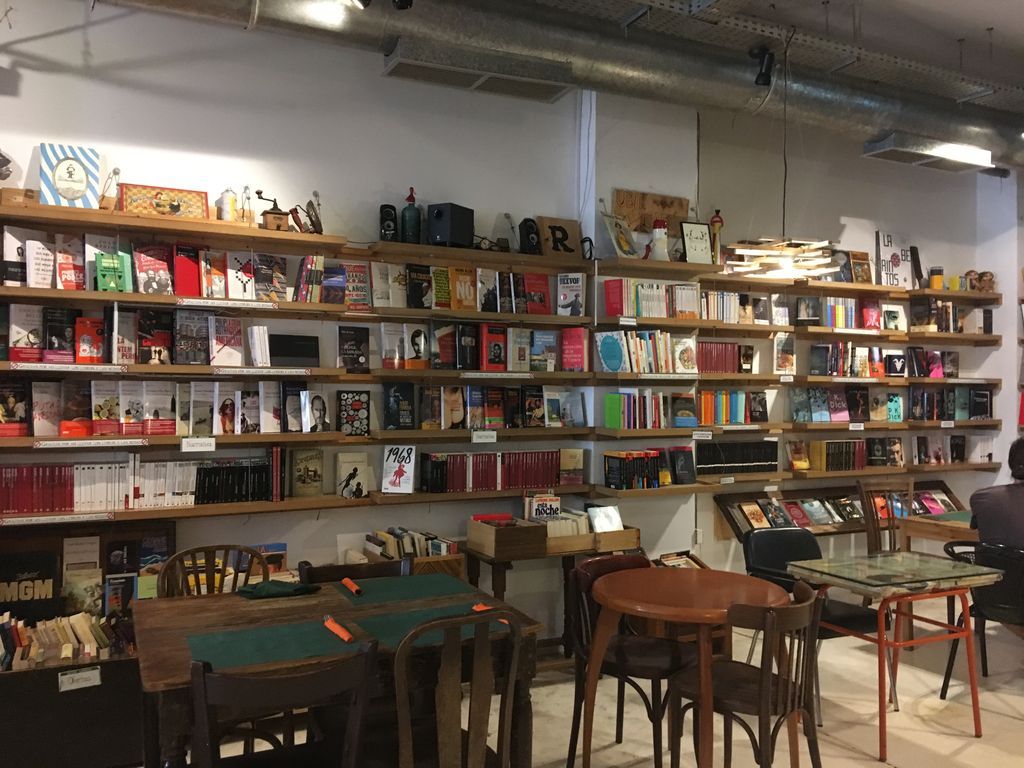 I spent many a day haunting the shelves, tables, and reading nooks of Ubik Cafe in the trendy Ruzafa neighborhood of Valencia. Ubik is equal parts restaurant and bookshop. Come before the 3:30 pm siesta and you can get a delicious three-course lunch (loaded with veggies and fresh ingredients) for just €10. While you wait for your food, riffle through the extensive bookshelves or take in the monthly art exhibit. Ubik is a perfectly lovely way to spend an afternoon in Spain.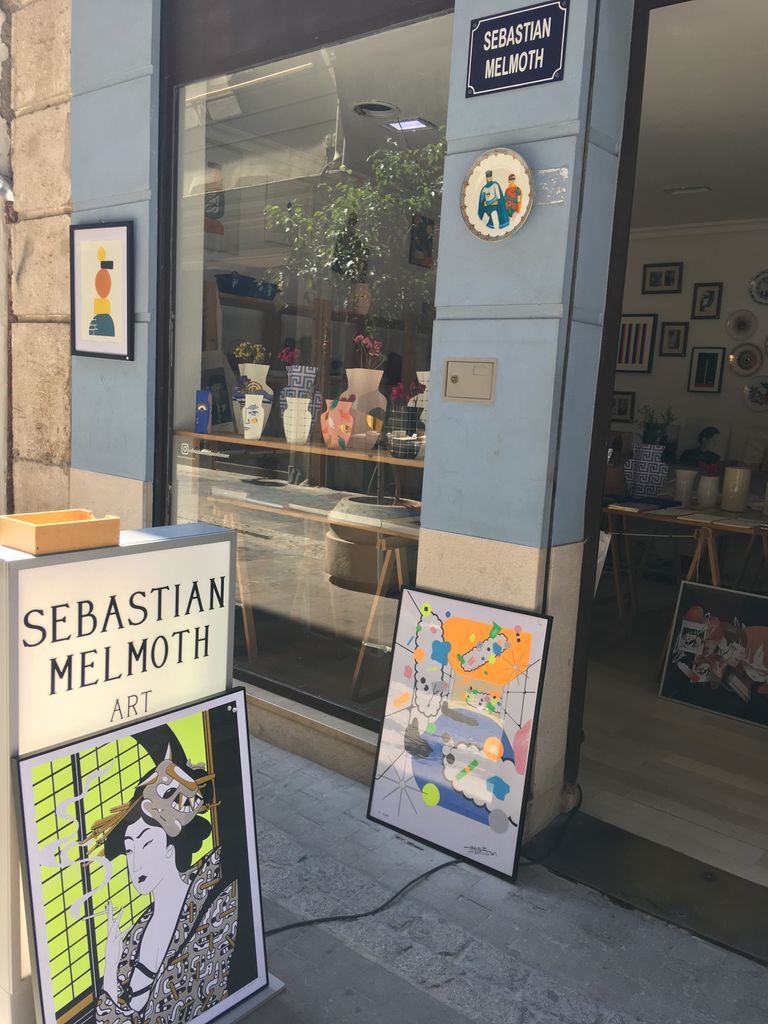 Tucked away down a small side street (which I have deemed Valencia's literary row) near the Central Market is Sebastian Melmoth. This retail shop boasts the most enchanting stationary and notebooks. The style is both minimalist and funky. Try not to empty your entire wallet on their stunning postcards, pens, and notebooks.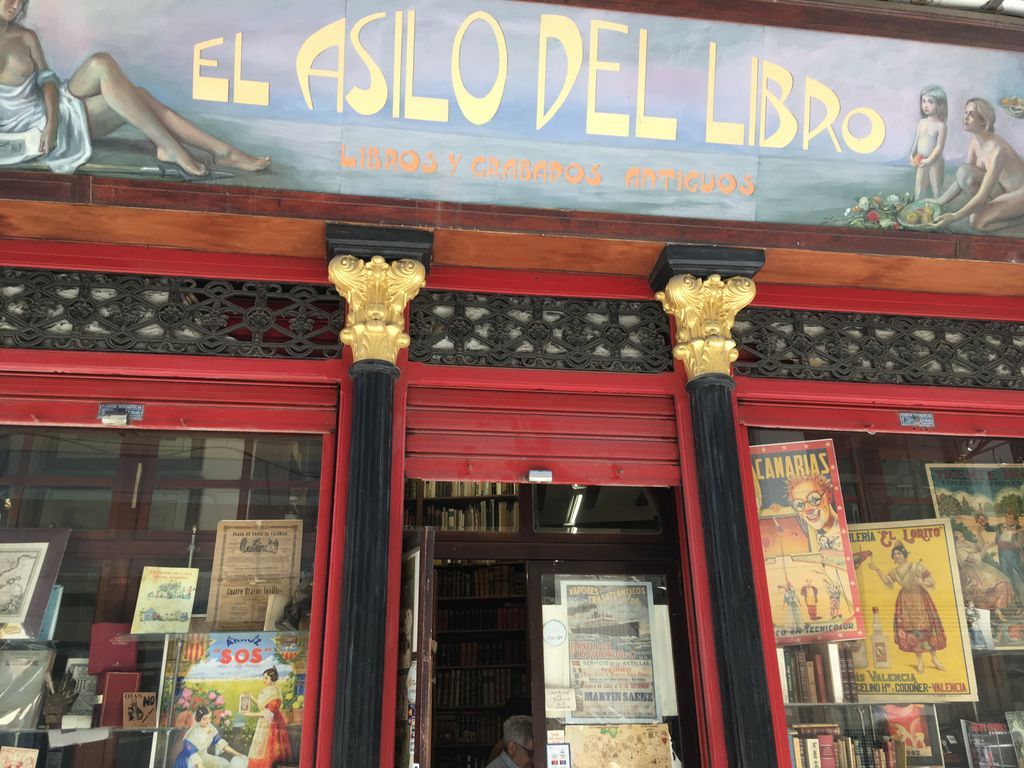 Also on Valencia's literary row (go with it, it's a thing now) is El Asilo del Libro, a used book and map store. As you might expect, the store is piled high with stacks of leather-bound antique books, newer trade-ins, and maps that date back to the 12th century. El Asilo del Libro is all of your charming Spanish bookshop dreams come true.
Malvarossa Beach
After you've loaded up on delicious food, new notebooks, and antique Spanish classics, you will want somewhere scenic to settle in for a good read. Malvarossa beach is just a few minutes from downtown Valencia and is accessible on all public transport or by car. Rent an umbrella or a cabana to enjoy your spoils. It's a family friendly spot, but be aware that Spanish beaches are topless.
Just a short walk from Malvarossa beach is the home of one of Valencia's most famous native sons, Vicente Blasco Ibáñez. His bestselling books, Sangre y Arena (Blood and Sand) and Los Quatros Jinetes de la Apocalipsis (The Four Horsemen of the Apocalypse), gained international acclaim and became movies. The museum inhabits his former beachside home. Check it out and see if you're inspired to write your first Spanish opus.
Romantic streets, quaint cafes, and stunning architecture are the things great literary adventures are made of. Valencia has them all and more waiting for you on your next trip to Spain!