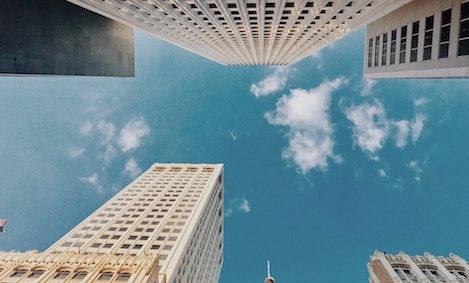 This content contains affiliate links. When you buy through these links, we may earn an affiliate commission.
"Tulsa is a literary town.
Always has been.
Our job is to keep it that way."
These words from Booksmart Tulsa inspire me every time I read them because they are so true. I grew up in rural Oklahoma, but now I live in Tulsa, one of our state's largest cities. It's a great place for anyone in the arts, with a thriving music community, world class art museums, and a nationally-known ballet. It's also a great place for readers and writers. Every week, literary events from readings to themed parties to writing workshops happen here. If you just want to relax in a cool bookstore or library, we have those too. We even have some seriously cool literary archives. So come on down!
Authors and historic sites
S.E. Hinton, author (at 16!) of The Outsiders, is from Tulsa and still lives here. She is a notoriously private person, and our city helps keep her privacy. Only rarely does she give interviews, though her Twitter feed is well worth following. All of her novels are set in and around Tulsa, and the movie versions of Tex, Rumblefish and The Outsiders were filmed here (as were lots of other movies). In 2016, hip hop artist Danny Boy O'Connor bought the house in which the Curtis boys lived in the movie, and it is now The Outsiders House Museum. Set to open in late 2018, the house has been restored using vintage furnishings and actual memorabilia to look like it did in the movie. You can even stand in the yard and watch one of Tulsa's famous sunsets (and it will look real good from Tulsa's West Side too).
The name "Tulsa" comes from a Mvskoke (Creek) name meaning "Old Town." It is one of the places that where the Mvskoke people (my ancestors) were forced to settle in the 1830s after the U.S. government's "Removal" of Southeastern tribes to what was then called Indian Territory (now Oklahoma). One of the country's most famous poets, Joy Harjo, is a Mvskoke citizen who has lived in Tulsa. Another Mvskoke poet, Jennifer Foerster, grew up internationally but published a book called Leaving Tulsa about her ties to the Mvskoke Nation. Kickapoo playwright/comic book author/musician Arigon Starr (Super Indian) is one of several Native and non-Native authors living here as part of the incredible Tulsa Artist Fellowship.
Oklahoma author Rilla Askew's Fire in Beulah is about the 1920s Tulsa Race Massacre (formerly known as the Tulsa Race Riot), in which Tulsa's Greenwood District, then a prosperous area of African-American-owned businesses that Booker T. Washington called Black Wall Street, was destroyed by racists. Today, you can visit the Greenwood Cultural Center to learn the history of the still-recovering district. The Cultural Center hosts many speakers, workshops, and events as well.
Novelist Vu Tran, author of Dragonfish, moved to Tulsa as a child refugee from Vietnam. The late novelist Billie Letts (Where the Heart Is) and her son, playwright Tracy Letts (August: Osage County) are from Tulsa, as are mother and daughter fantasy writers P.C. and Kristen Cast (House of Night series).
Much-anthologized poet Ron Padgett (Alone and Not Alone) was born in Tulsa, as was author and intellectual Cornel West (Race Matters). Clifton Taulbert, author of Once Upon a Time When We Were Colored, graduated from Tulsa's Oral Roberts University (a university whose architecture looks like it came straight out of The Jetsons). Benjamin Lytal is originally from Tulsa and wrote about it in his novel A Map of Tulsa.
Bookstores/libraries
Booksmart is a project of the Tulsa Literary Coalition, a nonprofit dedicated to the city's literary culture. As I write this, they are preparing for tonight's reading by Pulitzer prize winner Caroline Fraser, author of Prairie Fires: The American Dreams of Laura Ingalls Wilder. Almost every week, Booksmart hosts literary events all around town but often in their cool downtown bookstore, Magic City Books. Jeff Martin, founder and president of Magic City Books, said the organization and bookstore fills a need for consistent literary events in the city.
"One of the things that we talk about a lot in terms of our mission…is [to give people] a curated view of the city," said Martin. "People ask me why we do what we do, and 50% of it is to expose the people of this community to new ideas, new authors, new voices, new perspectives, new ways of thinking. But the flip side of it is to expose the people, the authors, the guests, to the people of Tulsa, to break some preconceived notions. A lot of times, people come here with no notion at all. They'll have a blank canvas, which is a great thing. I always tell people, bring us your low expectation, because it's very easy for us to take that and turn it into something really memorable and special. We've had everyone here from the least known debut novelist to Stephen King and everybody in between. Most of them have probably never been [to Tulsa] before, but they leave with a great impression of what this city, maybe not totally is, but is trying to be. They leave with an aspirational sense of Tulsa, because we want to show them the best of us."
But Tulsa's literary community doesn't ignore the bad parts of the city's history either.
"I try not to obscure any things that would be considered negative, you know?," said Martin. "We have some serious issues here with race in Tulsa. I tell [visitors] about those things. I want them to know the good and the bad. I want them to know where we were and where we are now and where we're going. I don't think it's good to try to cover up any blemish that the city has had. But at the same time, noting progress where it's applicable on all those things."
Not far from downtown is the Kendall-Whittier District, home to Circle Cinema, which shows independent movies, and Tulsa's newest independent bookstore, Whitty Books. Located between a coffee shop, a Mexican bakery, and what co-owner Victoria Moore says is "the best taco truck in the city," Whitty offers a carefully curated collection of new, classic, and unusual books in an eclectic, blue-walled store with comfortable couches on which to read in front of their big picture window. In the three months Whitty has been open, they have already begun to host popular events, from staged readings of plays and book discussions to themed gatherings like Tea, Tarot, and Tattoos.
In the midtown district known as Cherry Street, you'll find a narrow door leading up a staircase into the herb-scented sanctuary that is Peace of Mind Books. If you're looking for an esoteric book (new or used) on any kind of religious, philosophical, or spiritual topic, Peace of Mind is the place to go. They hold classes on topics like astrology and theosophy, have an in-house tarot reader, host festivals, and sell herbs and incense from cabinets that look like they belong in a fairy tale.
On the other side of town, the venerable Gardner's Used Books & Music is the kind of place you can't seem to exit. Just when you think you've reached the end, it opens into another room. And now, a small cafe' connected to the bookstore is about to open, so you won't ever have to leave. The late founder, Richard Gardner, was a bookseller who also practiced accounting. (His descendants still own both businesses.) He began Gardner's with books from his own extensive collection, and loyal employees and customers grew the store with him over decades, according to manager Leann Townsend, who has worked for Gardner's for over twenty years. Today, Gardner's also sells games, albums, and CDs, and they host all-ages themed parties. Previously, their parties were only for women and girls, but this month, they are hosting their first co-ed event for everyone to celebrate a recent renovation and the giant Incredible Hulk figure that welcomes guests into the store.
archives/publications
Tulsa is home to the Woody Guthrie Center, which holds the Oklahoma-born musician's archives, including manuscripts of his novel House of Earth. The city is also home to the archives of one of Woody's staunchest admirers, Bob Dylan, winner of the 2016 Nobel Prize for Literature. The Bob Dylan Archives will be housed in University of Tulsa's Helmerich Center for American Research at Gilcrease Museum (where you can also see a great art collection).
The extensive Tulsa City-County Library system means you're never far from a library, no matter what part of town you're in, and all the branches maintain active schedules of events for all ages. At the University of Tulsa's elegant campus, you can visit McFarlin Library, with its high-ceilinged, comfortable reading rooms and a special collections section with some surprising archives: The papers of James Joyce (Ulysses), Edith Nesbit (The Railway Children), and Nobel prize winner V.S. Naipaul (In a Free State). The university is the home of James Joyce Quarterly and the prestigious Nimrod International Journal of Prose and Poetry, which hosts the yearly Conference for Readers and Writers.
If you're looking for something to watch, Oklahoma State University-Tulsa is home to the Center for Poets & Writers, which produces the web series Words on Air featuring interviews with nationally and internationally-known writers. And our local PBS channel features regular between-shows readings by our state's indomitable poet laureate, Jeanetta Calhoun Mish (What I Learned at the War).
Tulsa has always been an arts city, but Magic City's Jeff Martin said now is an especially good time to visit.
"I always tell people, this is the best time to have ever lived here. When I grew up here, you know, in the '80s and '90s, I would always hear stories about Tulsa in the 1970s, and there was all this fun music stuff happening," said Martin. "I always thought I missed the coolest time to live here, but I think this for sure is the coolest time to live here. But I also think we're still at the bottom of a large incline, so I think we've not peaked, either. The best times are yet to come. I don't feel jealous of my older friends and family for missing a certain golden age. I think this is that period now."